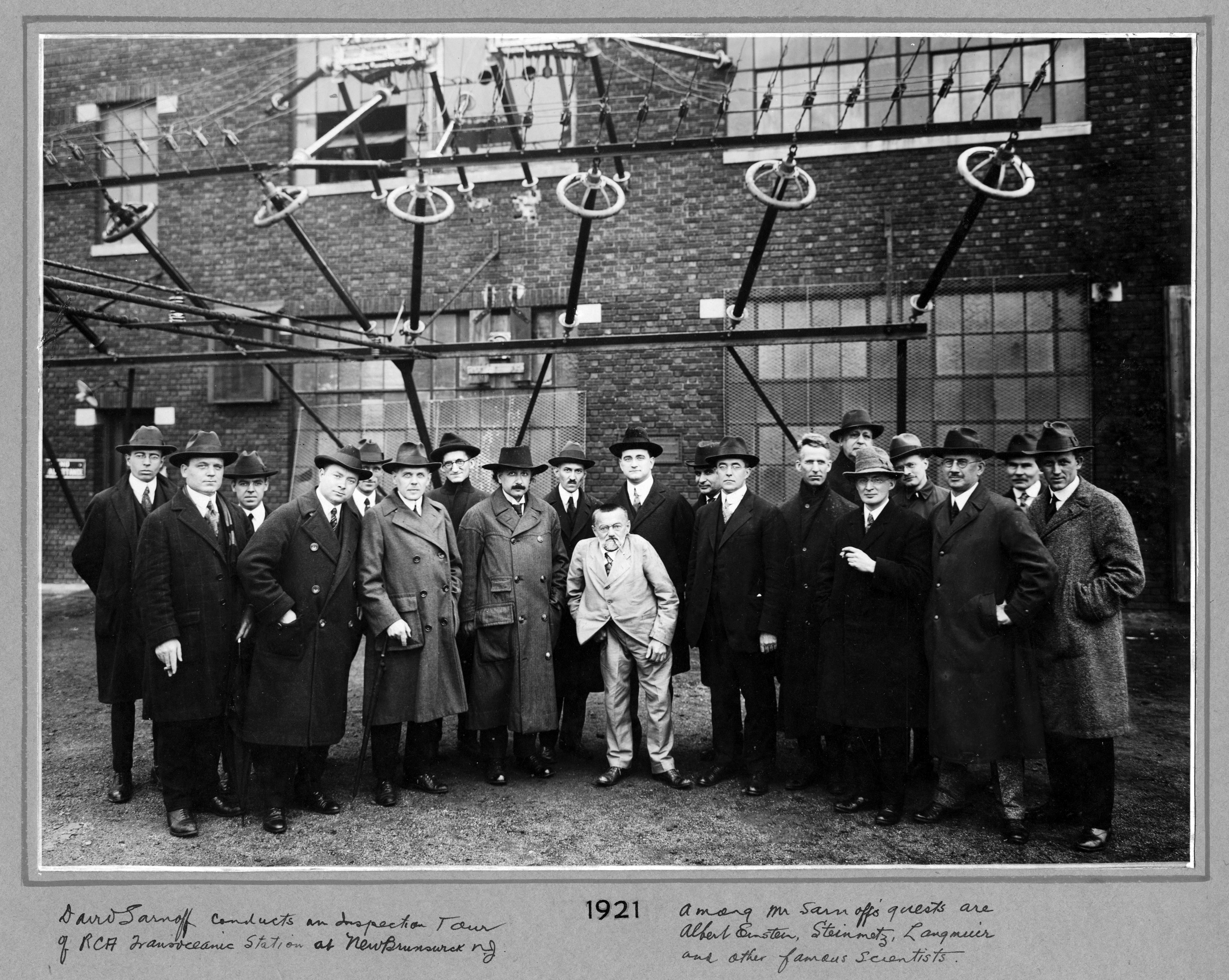 This 1921 photograph has us joining some #TechTuesday luminaries for an inspection tour of the RCA Transoceanic Station at New Brunswick, New Jersey.
RCA head David Sarnoff hosted a crew of contemporaries in the field of science and technology on this tour. His guests, captured in this group photograph, included Albert Einstein, Charles Steinmetz, Irving Langmuir, and other notable figures in the industry. This item is part of a Hagley Library unprocessed collection of audiovisual materials associated with David Sarnoff (Accession 2010.271).
David Sarnoff (1891-1971) was president of the Radio Corporation of America (RCA), one of the country's leading manufacturers and vendors of radios, phonographs, and televisions. He established the David Sarnoff Library to house his private papers and professional records. The collections developed further with the acquisition of papers of former RCA executives, scientists, and engineers. Hagley Library obtained the Sarnoff collection records shortly after the Sarnoff Corporation closed the library in 2009. The College of New Jersey obtained the museum objects.