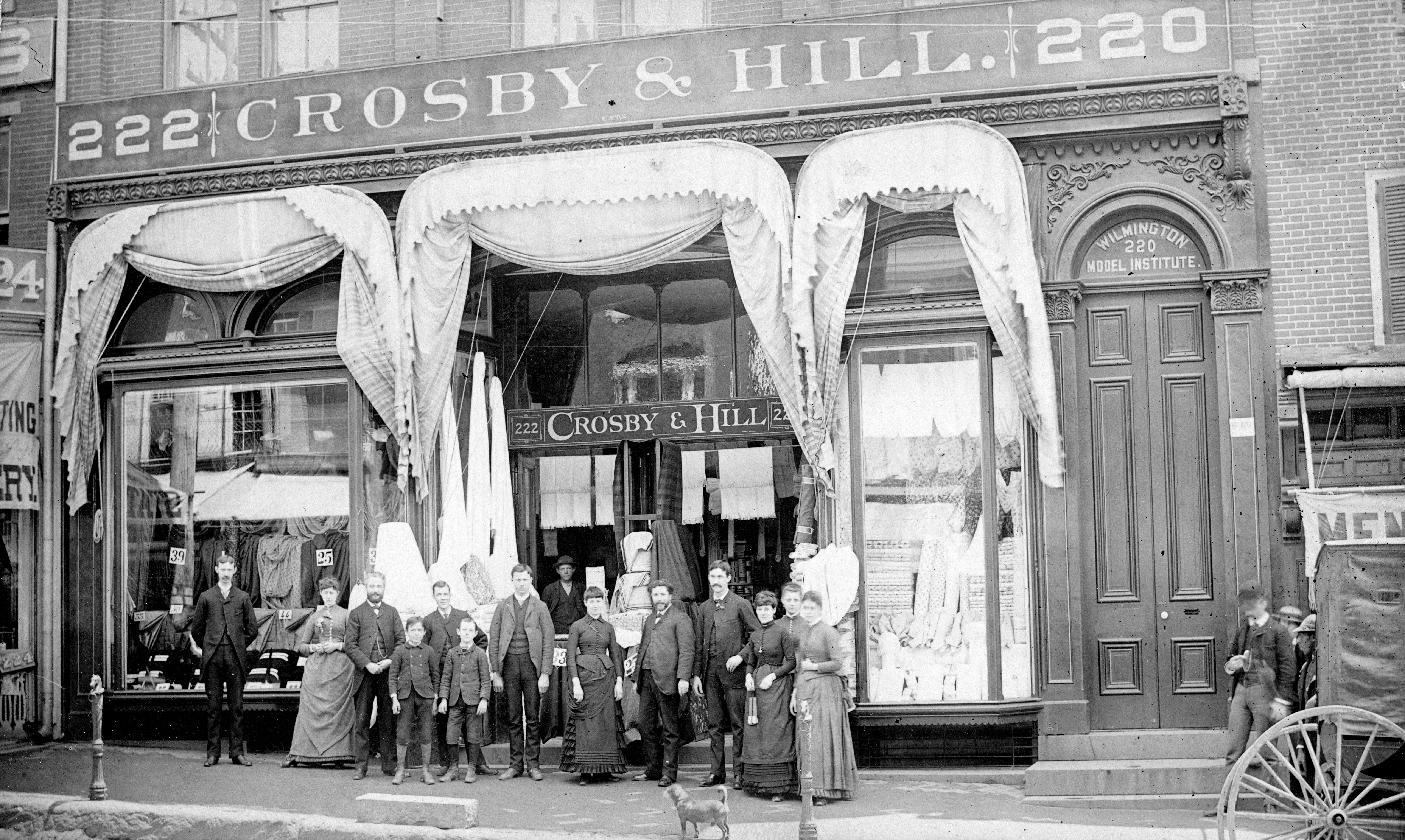 This ca. 1880 photograph shows the employees of the Crosby & Hill department store in Wilmington, Delaware.
The store, a common reference in Hagley Library's oral history collection of Eleutherian Mills-Hagley Foundation interviews on the history of the DuPont Company Powder Yard (Accession 1970.370), opened at 220-222 Market Street in the city's downtown in 1878. It relocated to a new building, the first electrified store in the city, on the 600 block of Market around 1888, where it remained until its closure in 1960.
This item is part of a small collection of Crosby and Hill department store photographs (Accession 1971.510).