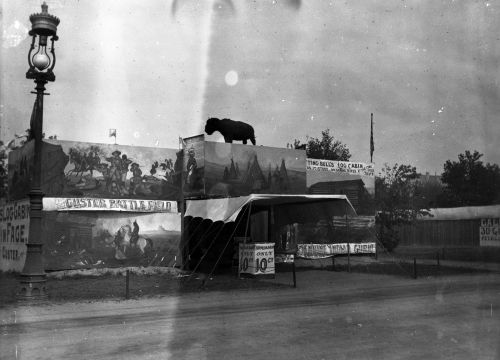 On this date, December 15, in 1890, the Hunkpapa Lakota political leader Sitting Bull was killed by U.S. agents outside of his home on the Standing Rock Indian Reservation during an attempt to arrest him, as police forces feared he was about to escape the reservation to join the Ghost Dance movement, a religious-political resistance that had emerged the year prior.
In the immediate violence surrounding the attempted arrest, eight U.S. Indian Agents and seven of Sitting Bull's defenders were also killed or died shortly afterward of sustained injuries. In the later days to follow, Sitting Bull's home was dismantled and reassembled for use as an exhibit at the 1893 World's Columbian Exposition, also known as the Chicago World's Fair, hosted in the United States to celebrate the 400th anniversary of Christopher Columbus' arrival in the New World'.
The cabin exhibit was run by Parker Burroughs Wickham, an agent for the U.S. Department of Indian Affairs and one of the proprietors of Mandan, North Dakota's Wickham Mercantile Company. Wickham also hired nine Oglala Lakota people to participate in an ethnological exhibit to accompany the cabin and its associated material objects. This photograph of the exterior of the cabin exhibit is part of Hagley Library's P.S. du Pont Longwood photograph collection (Accession 1969.002).To view more items in this collection, click here to visit its page in our Digital Archive.