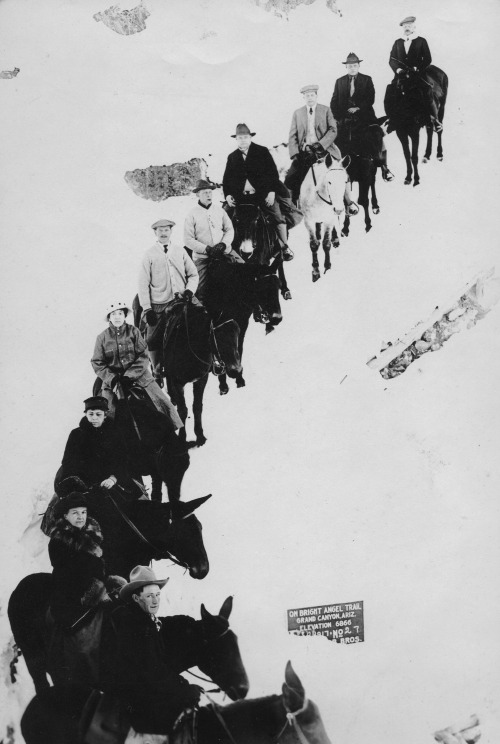 On this date, February 26, in 1919, President Woodrow Wilson signed an act of Congress establishing the Grand Canyon National Park as the 15th park in the U.S. national parks system.
As a 102nd birthday present, we're offering this 1917 photograph of a mule ride on the Bright Angel Trail, a six mile trail still traveled by mules and humans alike. The riders in this photograph included the party of P.S. du Pont and Alice Belin du Pont, who traveled to the Grand Canyon that year in the company of Nathaniel Gould Robertson, May B. Robertson, Charles A. Belin, John P. Nields, Mary Blanchard (Craven) Nields, Louisa d'Andelot (du Pont) Copeland, and Charles Copeland.
This photograph is part of Hagley Library's P.S. du Pont Longwood photograph collection (Accession 1969.002). To view more photographs from this collection in our Digital Archive, click here.