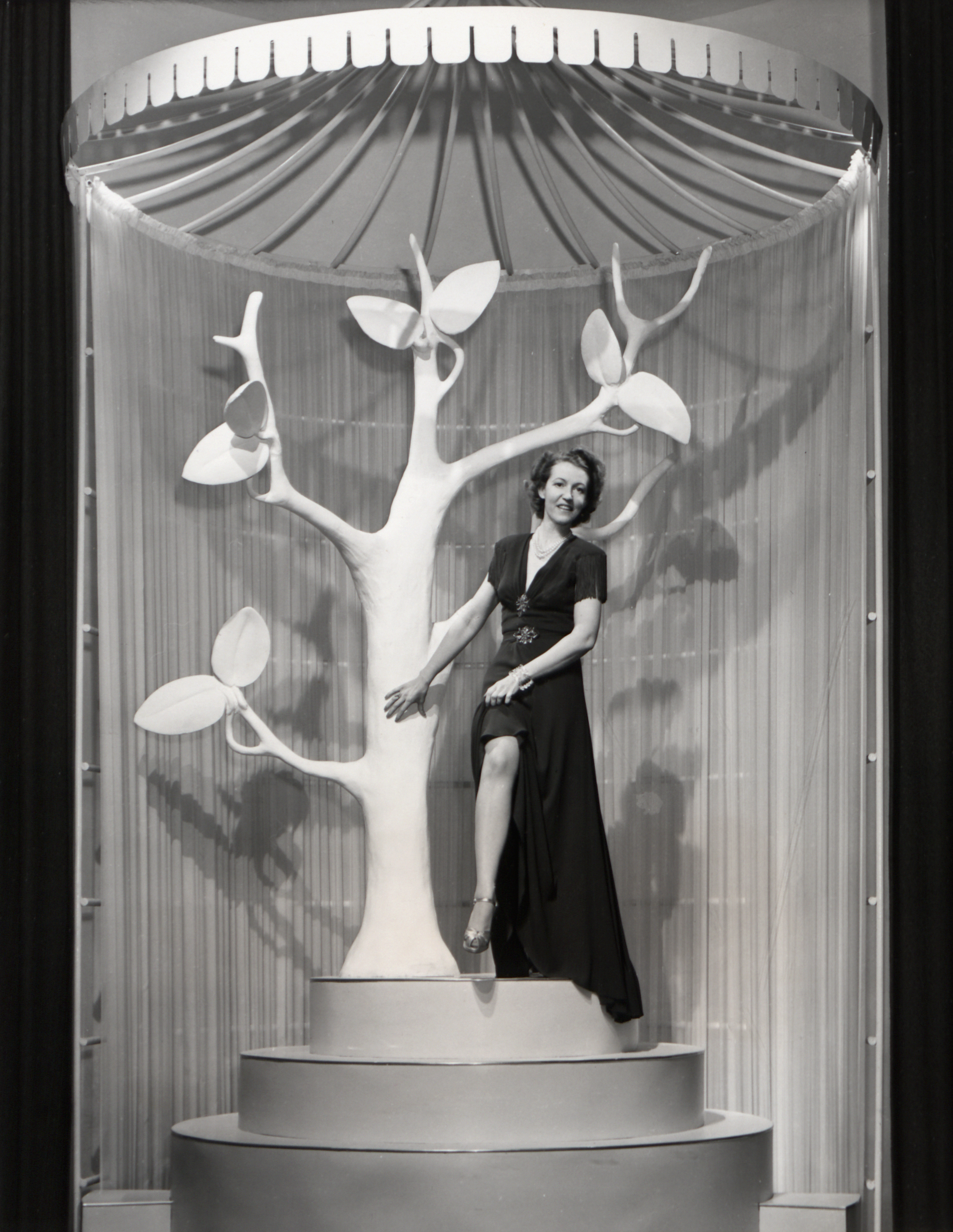 "Du Pont has the best leg show at the fair," according, at least, to one newspaper account reporting on Miss Chemistry's modeling of nylon stockings at the New York World's Fair in 1939.
The photograph seen here is accompanied by a note from E.I. du Pont de Nemours & Company's Public Relations Department. The note reads "Yarn for demonstration stockings came from experimental production. Nylons were first available to the general public on May 15, 1940, when hosiery manufacturers offered 4,000,000 pairs for simultaneous sale throughout the country. The supply of most wanted sizes was exhausted within four days."
The nylon in these stockings was the work of the Textile Fibers Department of the DuPont Company, which was established in 1936 as the Rayon Department. This division of the company specialized in researching and developing synthetic fibers for fabrics such as Rayon, Nylon, Teflon, Corian, and Kevlar.
This photograph comes from Hagley Library's DuPont Company Product Information Collection (Accession 1972.371). In 1952, the DuPont Company organized a Product Information section within the Public Relations Department. Its main purpose was to create news releases accompanied by photographs that would be run editorially by trade journals and newspapers to create inexpensive publicity and indirect advertising.
To be used, the news releases had to include interesting information about a DuPont product, its development, manufacture, or applications. They could not be direct commercial promotions of a product itself as that would be the work of the Advertising Department. Product Information photographs and their news releases told the reader what DuPont did, why it was important, and sometimes, how it was done. 
This collection has not been digitized in its entirety, but a selection of materials from it, mostly photographs taken from the 1930s through the 1950s, are available to view in our Digital Archive. Click here to take a look!