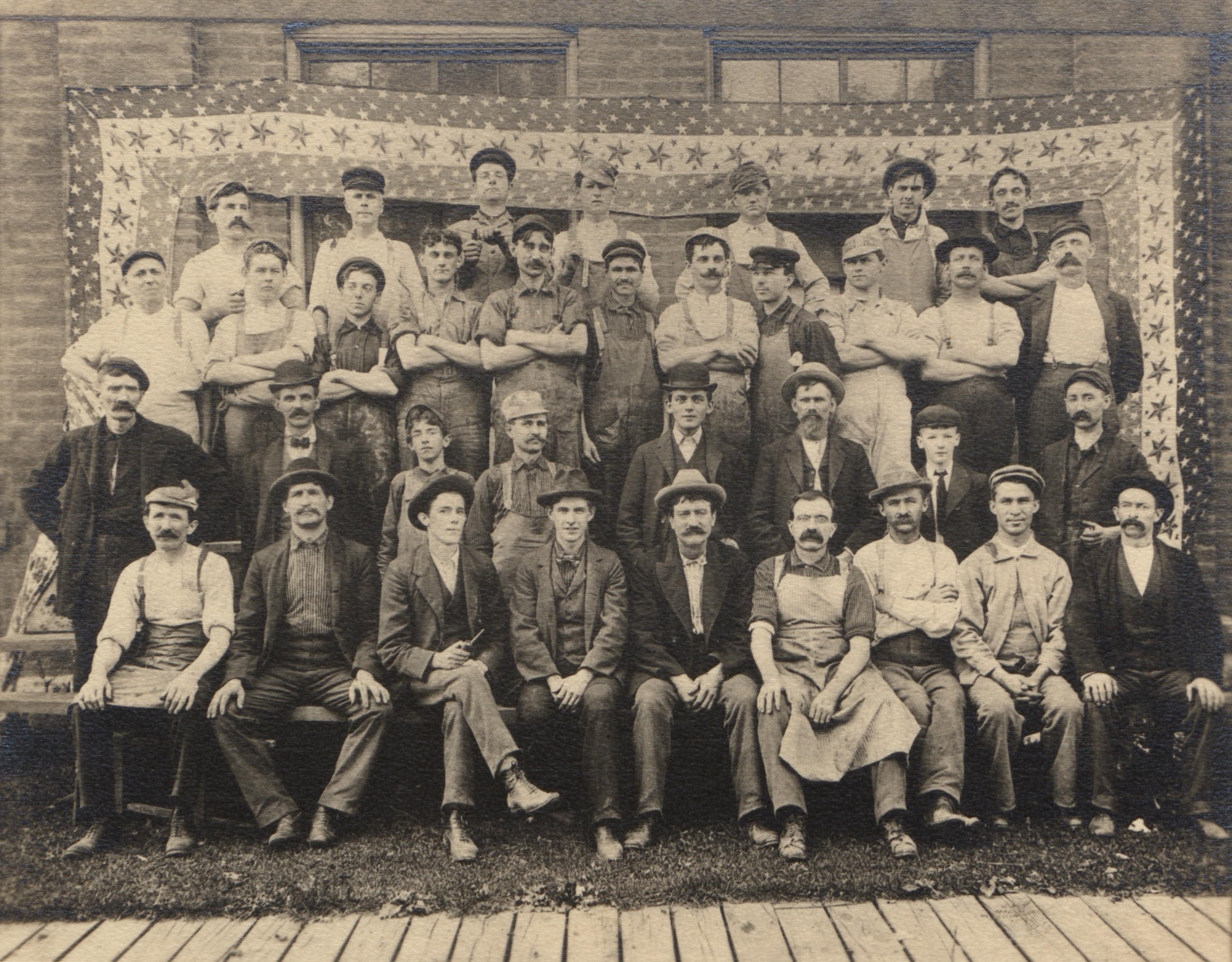 Hagley Library will be closed on Monday, July 4 in celebration of Independence Day. In the spirit of the holiday, we're posting this ca. 1920(?) photograph today of employees of the General Motors Corporation, posed in front of a stars and stripes themed banner.
This photograph is part of Hagley Library's P.S. du Pont Longwood photograph collection (Accession 1969.002). Pierre Samuel "P.S." du Pont (1870-1954) was an industrialist, entrepreneur, and philanthropist.
The great grandson of Eleuthere Irenee du Pont (1771-1834), founder of E.I. du Pont de Nemours & Company, P.S. du Pont served as president of the company from 1915 to 1919 and chairman of the board from 1919 to 1940. He is also well known for establishing a foundation for the arboretum and botanical gardens, Longwood Gardens, where he lived from 1914 until his death.
P.S. du Pont also held positions as member of many major corporate boards; this photograph would have likely been created or collected in association with his time spent as the president of General Motors (1920-1923) and chairman (1920-1929).
To view more material from this collection online now in our Digital Archive, just click here.