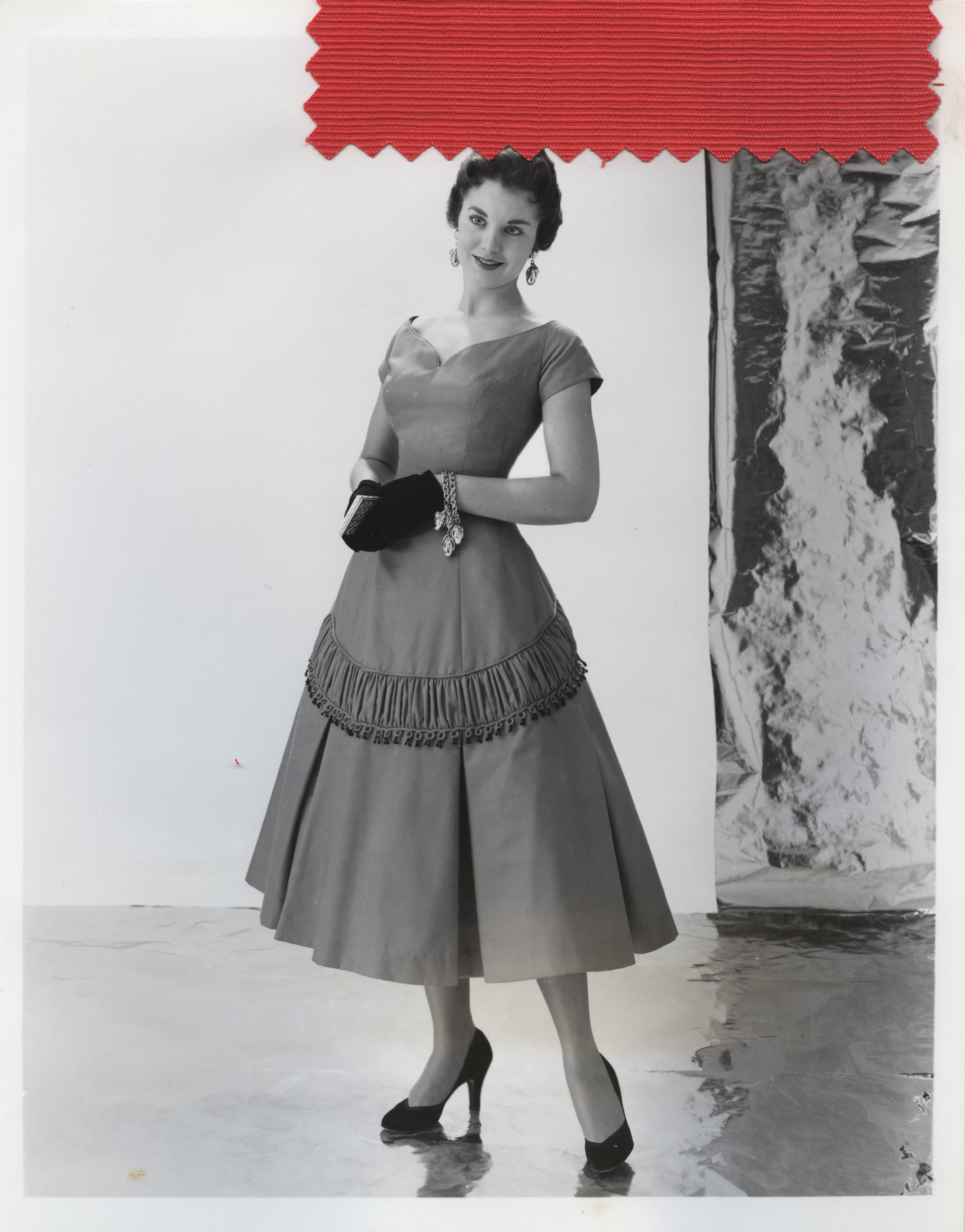 This 1956 photograph and fabric sample shows a cocktail dress by Mary Matise for Jimmae in Everglaze Minicare 'Bengalane' cotton faille by ABC Fabrics. We're featuring it today because you might soon see it somewhere else!
We were happy to supply this image to the White House Historical Association's first-ever virtual fashion exhibit, staged in collaboration with New York University. The exhibit, Glamour and Innovation: The Women Behind the Seams of Fashion at the White House takes visitors through a tour of the careers of eight of the female fashion designers responsible for helping to shape the public image of First Ladies Mary Lincoln, Eleanor Roosevelt, Mamie Eisenhower, Jacqueline Kennedy, Patricia Nixon, Rosalynn Carter, Lady Bird Johnson, and Betty Ford.
Mary Matise (1912-2002) has been included in this exhibit for her work in designing the gown Rosalynn Carter wore to the ball celebrating her husband's inauguration as governor of Georgia and, famously, again in 1977 during his presidential inaugural balls.
To learn more about this fascinating new digital exhibit, you can visit the White House Historical Association's press release about it by clicking here. To see this item from Hagley Library's collection of Joseph Bancroft & Sons Co. Miss America photographs (Accession 1972.430) in our own Digital Archive, click here.