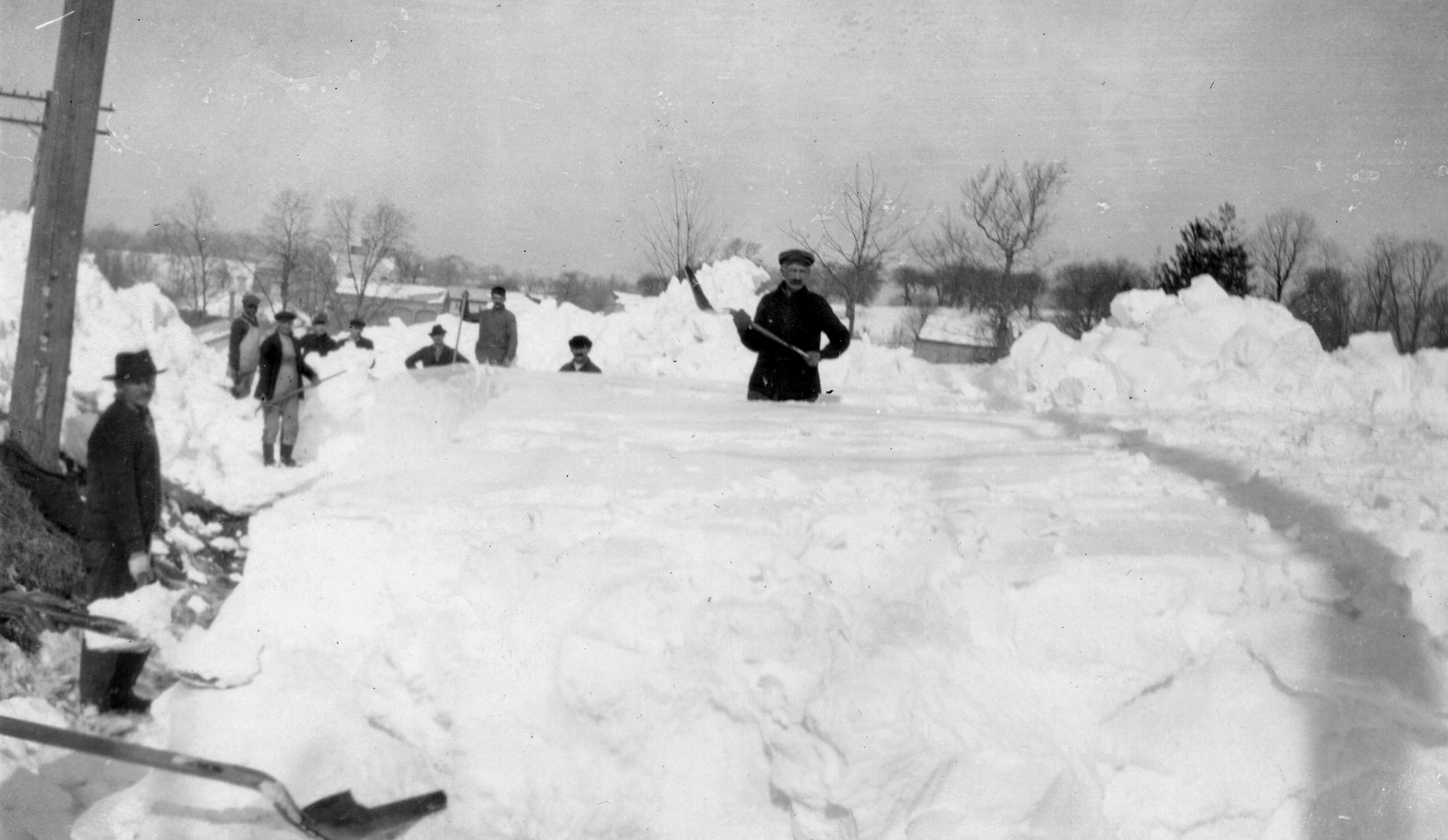 If you're also starting out your morning with the shovel and salt, here's a little snow inspo to get you going. 
This photograph of Wawa employees shoveling snow is undated, but probably was created between 1910 and 1930. A note attached to the image reads: "Transportation 'problems' at Wawa".
Today, Wawa is best known as a chain of convenience stores and food markets operating out of the Delaware Valley area as well as Maryland, Virginia, Washington, D.C., and Florida. But the company's origins were in an 1803 iron foundry in New Jersey. As the nation's iron production moved westward into Pennsylvania in the later 19th century, the business pivoted to dairy farming and relocated to Delaware County, Pennsylvania.
As store shopping came to replace milk delivery in the 1960s, the company responded by launching a new retailing strategy into what was then an emerging market trend, the convenience store, to sell its milk directly to consumers.
This image is part of the Hagley Library's Wawa, Inc. photograph collection (Accession 1992.214). You can find a selection of material from this collection, along with our Wawa, Inc. Public Relations photographs and audiovisual materials (Accession 2008.212) by clicking here to visit their shared page in our Digital Archive.