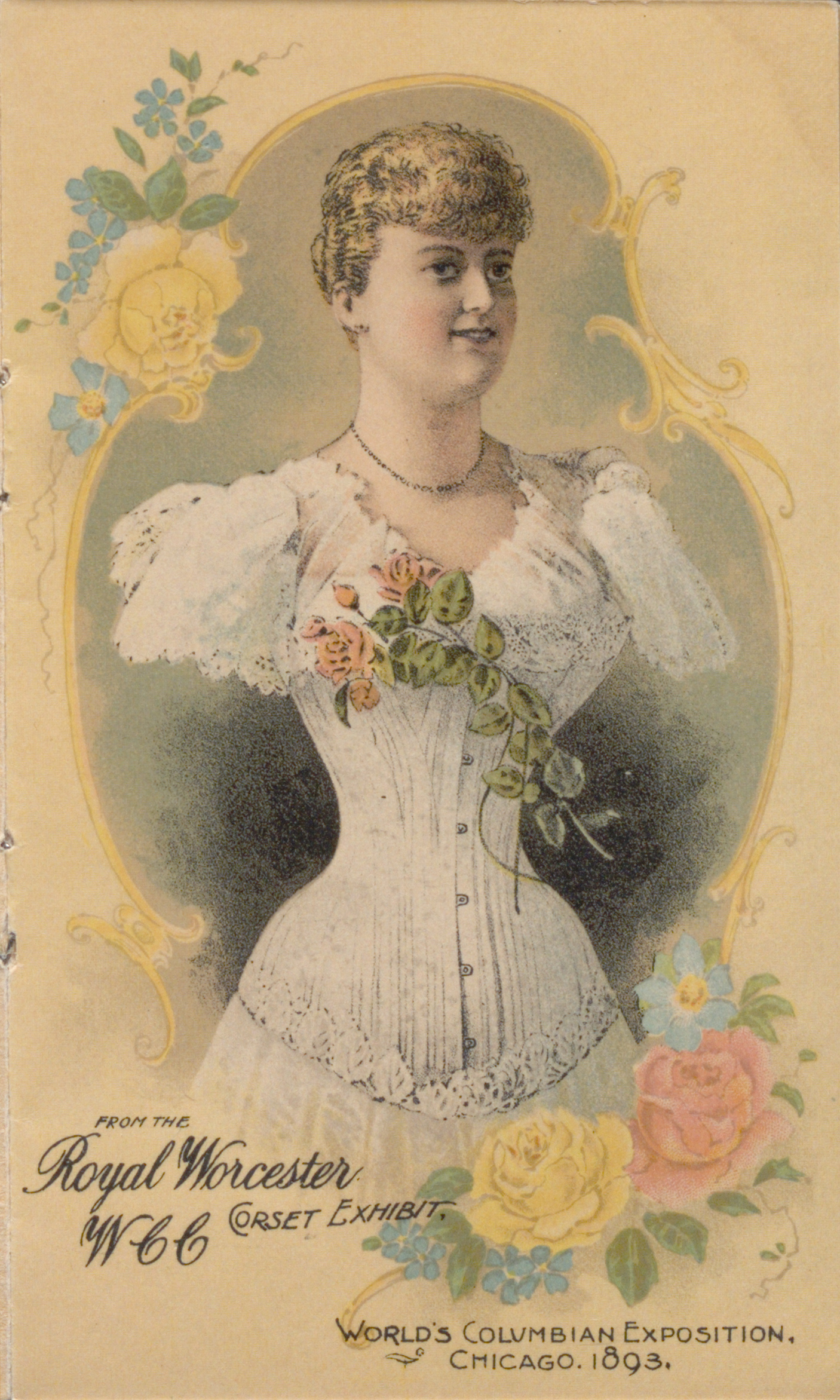 Let's see ... head (check), neck (check), teeny tiny waist (check), yeah, that's all the parts. Send it to print, boys!
This image is from an 1893 pamphlet published as a souvenir of the Royal Worcester WCC exhibit at the World's Columbian Exposition in Chicago.
The pamphlet touted the company's corsets ("fashion's most approved requisite") for their "PERFECT SHAPES, always reliable; their LIGHTNESS OF WEIGHT and great FLEXIBILITY, always comfortable" and "their DURABILITY, always economical" alongside similar illustrations of fashionable, corseted, armless beauties.
The company, founded in 1861 in Worcester, Massachusetts by David Hale Fanning (1830-1926), began its life the Worcester Skirt Company, a manufacturer of hoop skirt frameworks. As fashion trends changed, so too did the company, rebranding in 1872 as the Worcester Corset Company and shifting production to corsets. Later name changes would follow; the Royal Worcester Corset Company (1901) and, as corsets went the way of the hoop skirt and production shifted to girdles, the Royal Worcester Company (1949).
This pamphlet is call number W921 1893 in Hagley Library's collection of trade catalogs and pamphlets. To view it online now in our Digital Archive, just click here.