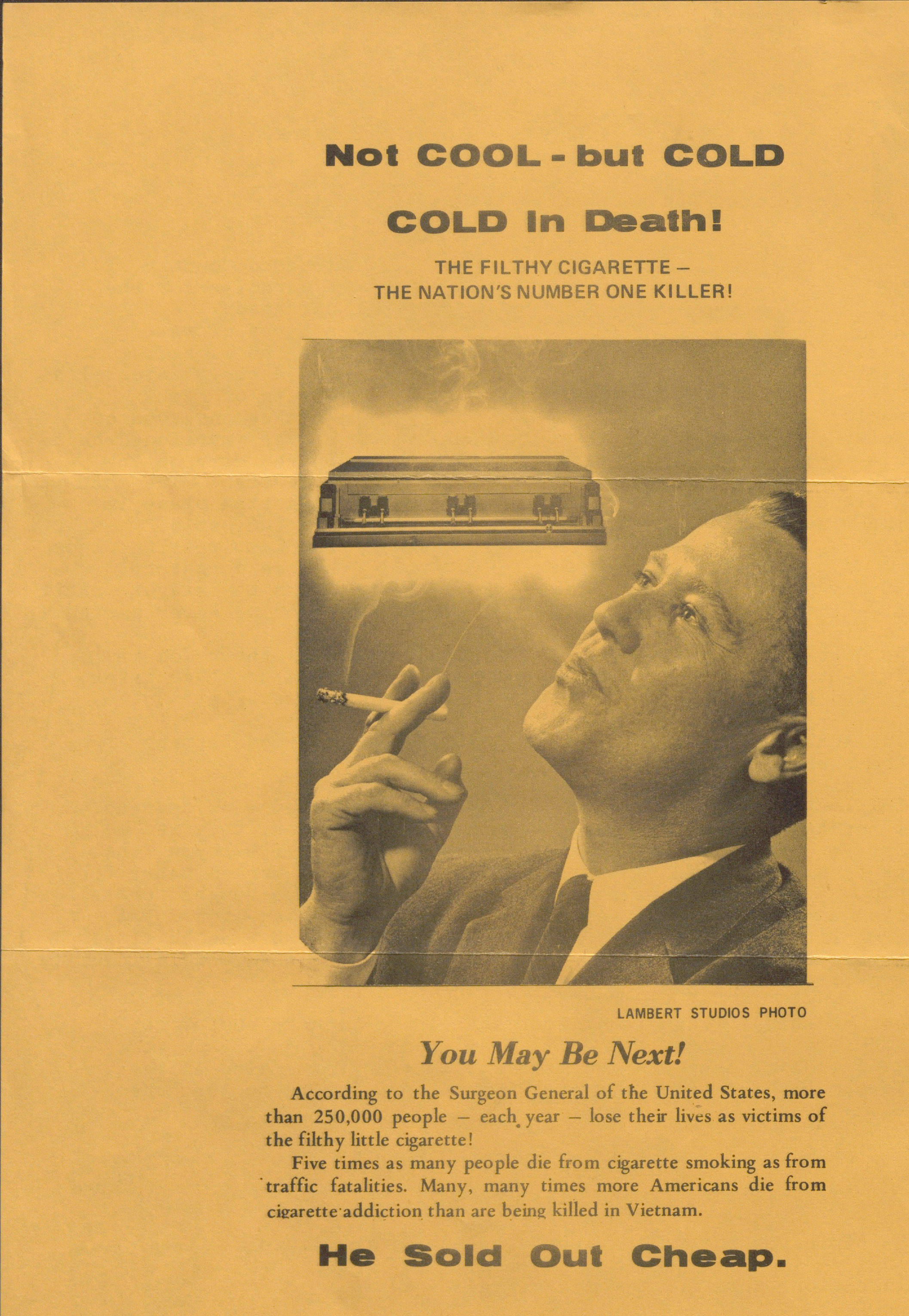 One of Hagley Library's newest digital collections offers a curated selection of materials from our collection of Charles Brelsford McCoy papers (Accession 1815). 
Charles "Brel" Brelsford McCoy (1909-1995) served as the president of the DuPont Company from 1967 to 1973 and as chairman of its board of directors from 1971 to 1973. The collection documents the public role that McCoy played while chief executive officer. It contains materials related to his management of DuPont, particularly in tending to both the company's public image and to concerns such as internal corporate affairs, as well as his relationships with local and federal governments and with trade and commercial associations.
The collection is particularly interesting in that it also contains a significant number of materials documenting the many ways in which DuPont and McCoy were called upon by the public to participate in the contentious political and social battles of the era, especially when it came to the company's role in easing racial tensions and facilitating the integration of Wilmington, Delaware in the aftermath of the Wilmington Riot of 1968. You can learn more about this aspect of the collection from a recent post to our Research & Collections News page.
The image shared here, though, comes from a folder maintained by McCoy that he titled 'Kooks'. The approximately fifty letters in this folder consist of unsolicited correspondence sent to McCoy containing eccentric and unusual content from the general public and from former employees, which was generally only tangentially related to DuPont activities. Most material in this folder was not selected for digitization, as the letters often contained sensitive information or were of questionable research value. In some ways, however, items like the one featured here capture a sense of what McCoy might have felt as he faced the challenges in his very active inbox each morning.
To view this new digital collection online now, just click here!