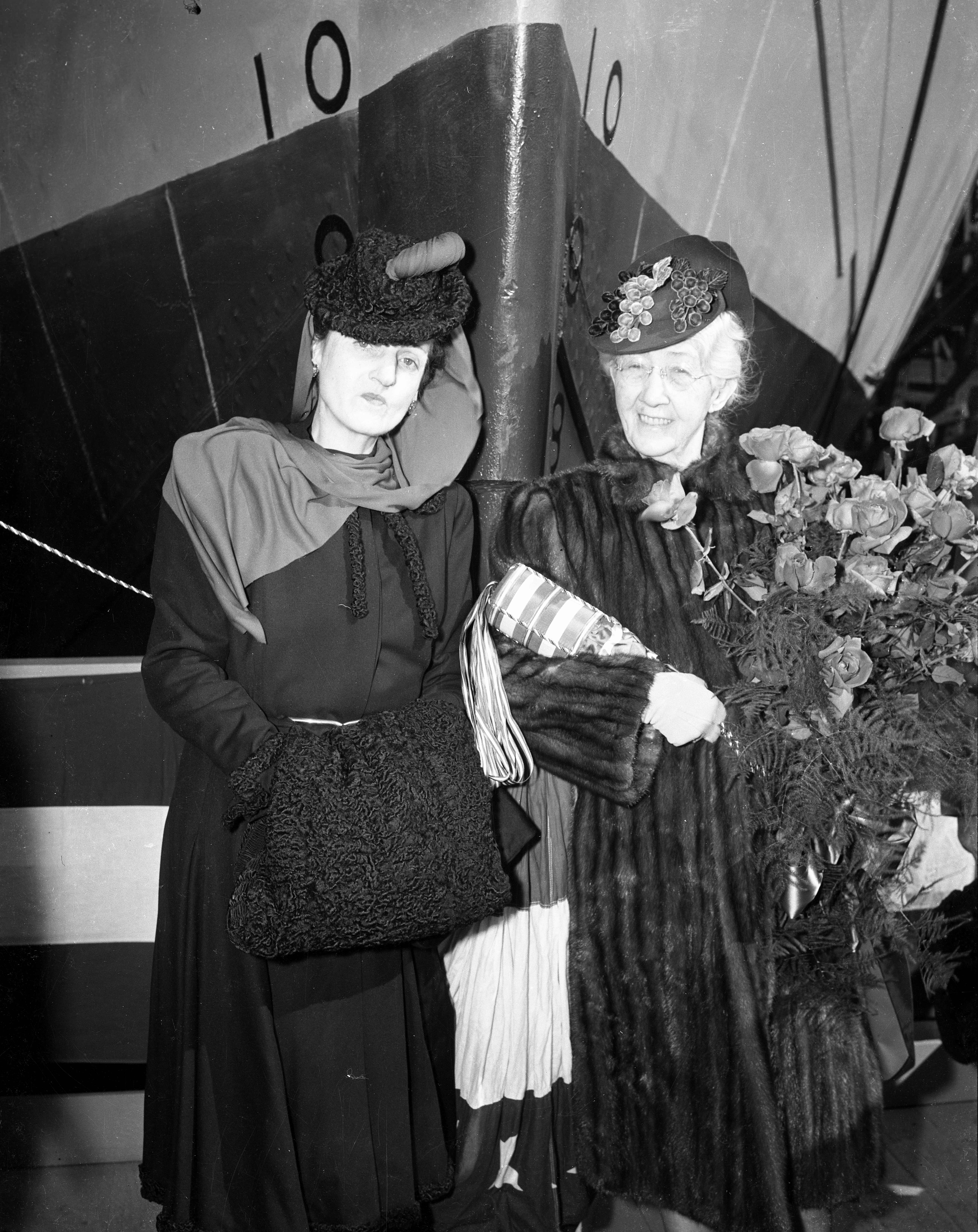 This photograph was taken on October 21, 1943 at the launching of the S.S. U.S.O., a Liberty Ship built by the Bethlehem Ship Corporation. Liberty Ships were cargo ships, mass-produced by American manufacturers using simple, low-cost construction during World War II under the Emergency Shipbuilding Program. Between 1941 and 1945, the eighteen shipyards contracted to produce Liberty Ships produced 2,710 vessels, making the ship the most frequently constructed ship ever produced using a single design.
This item is part of Hagley Library's collection of Bethlehem Steel Corporation and Bethlehem Ship Corporation photographs (Accession 1980.300). At the turn of the century, under the direction of Charles M. Schwab (1862-1939) and Eugene Grace (1876-1960), Bethlehem Steel Corporation became the second largest American steel company, in part through acquisitions of smaller steel producers and related industries. 
In 1905, the company acquired the Union Iron Works, a San Francisco shipyard. In 1917, the Union Iron Works was incorporated as Bethlehem Shipbuilding Corporation, Limited and its headquarters were relocated to Quincy, to a site that Bethlehem Steel had acquired through the purchase of the Fore River Shipyard in 1913.
By 1940, Bethlehem Shipbuilding was operating out of four shipyards in Quincy (Fore River), Maryland (Sparrows Point), San Francisco, and Staten Island. and was, along with the Newport News Shipbuilding & Drydock company and the New York Shipbuilding Corporation (New York Ship), one of the "Big Three" U.S. shipbuilders capable of building any kind of ship on the market.
This collection includes a wide range of photography which documents the company's long history and the breadth of its enterprises from east to west coasts and overseas. It contains eighteenth, nineteenth, and twentieth century industrial and non-industrial images and of management and workers. To view a selection of digitized material from this collection, as well as other collections at Hagley related to the Bethlehem Steel Company, click here.