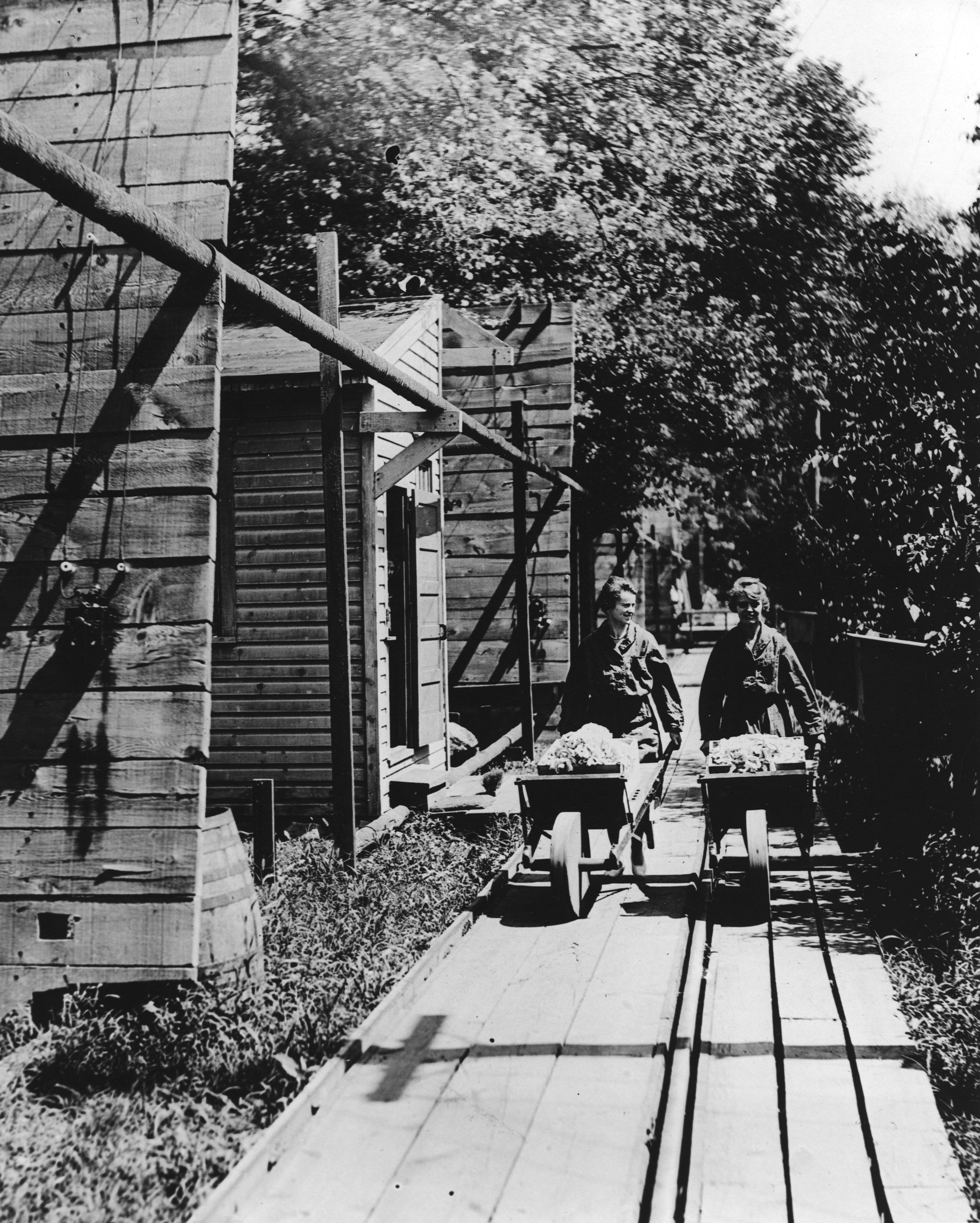 Today's #WorkerWednesday is just a step outside our front door. This ca. 1918 photograph shows employees of the E.I. du Pont de Nemours & Company's Brandywine Works transporting sewed ballistite bags to building for loading into tin cans.
During World War I, the company operated gunpowder and military explosives plants nationwide, as well as plants manufacturing camouflage paints, military adhesives, materials for gas mask components, and chemically coated fabrics for military clothing.
The Brandywine Works, which began manufacturing gunpowder in 1803, had been slated for closure by the company in the 1910s, but remained in operation during the war by the request of the federal government.
In 1921, with the war's end, the Brandywine Works closed, with much of the property being divided amongst the du Pont family for the building of estates. Today, much of the land is now our home, and provides the grounds of our museum and library.
This photograph is part of Hagley Library's collection of DuPont Company Brandywine powder yards and neighboring worker communities' photographs (Accession 2017.226). To view more material from this collection online now in our Digital Archive, just click here.