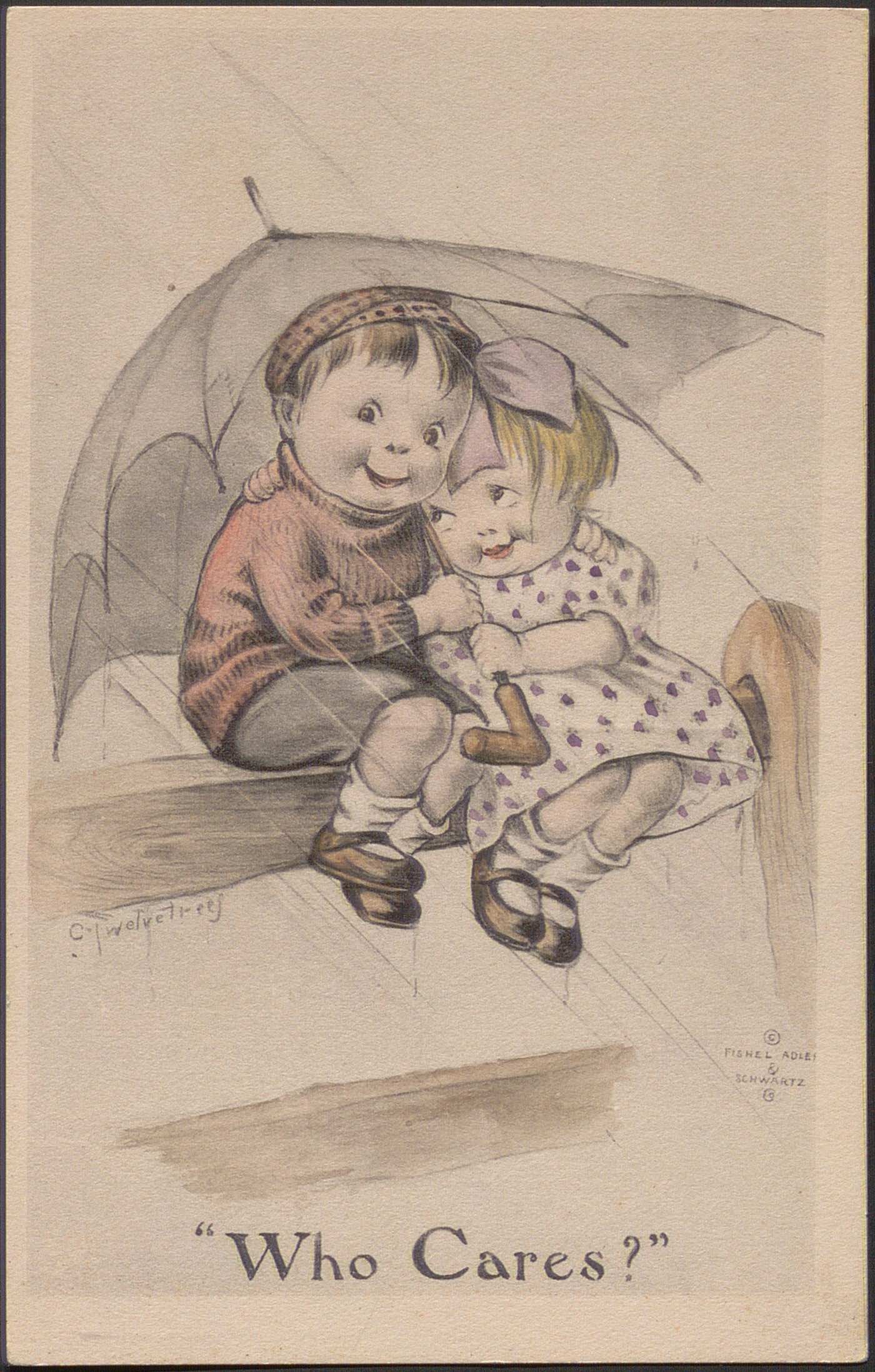 We're crushing hard on every last one of you today. So here's a Valentine for all of you, the romantics and the cynics alike, to interpret as you will.
This postcard was the work of Charles Henry Twelvetrees (1872 -1948), an illustrator of magazine covers, newspapers, calendars, children's books, greeting cards, and the comic strip "Johnny Quack and the Van Cluck Twins". It is undated, but was published by the Ullman Manufacturing Corporation, a publisher of prints, photographic reproductions, postcards, puzzles, and similar materials from 1888 to 1936.
This item is part of Hagley Library's collection of Waldron collection of Christmas and holiday postcards (Acc. 200.223). This collection contains over 550 holiday cards, most dating from the 1900s to the 1950s. This collection was donated to the Hagley in 1973 by Maxine Maxson Waldron (1898-1982), an artist and educator.
After graduating from the Teacher's College of Columbia University in New York, she joined the Metropolitan Museum of Art's department of education, where she worked for two years. She later taught art in various private schools and taught ceramics at the Greenwich House Pottery Shop, a nonprofit ceramics center in New York City.
Following her marriage to William R. Waldron, an employee at Du Pont's Chambers Works, she pursued her interests in art, fashion, and interior decoration as a member of philanthropic societies and through her activities as a collector of dolls, children's books and toys, ephemera, and studies of the history of these objects.
You can view digitized images from this collection by visiting its page in our Digital Archive.