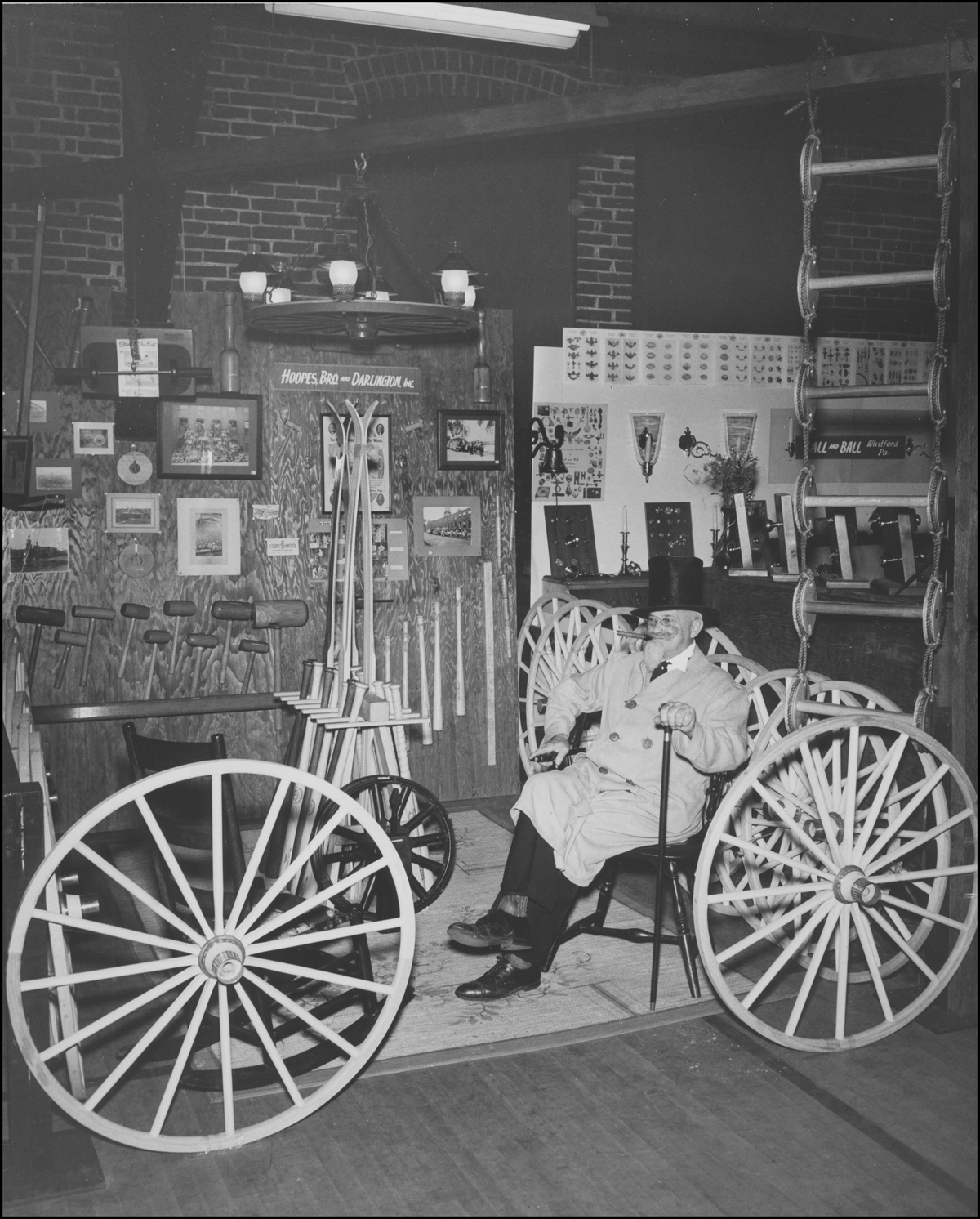 We're feeling rather dapper this #FashionFriday, thanks to a visit from Hoopes Brothers & Darlington company superintendent J.W. Bates.
Bates is seated in the company's exhibit for the West Chester, Pennsylvania sesquicentennial celebration, held September 25 to October 2, 1949. The Hoopes Brothers & Darlington company exhibit was part of the celebration's Industrial Exhibits section, housed in West Chester's State Armory building.
Hoopes Brothers & Darlington, began in West Chester in 1867 as a manufacturer of wooden spokes for wheels. By the 1880s it had become one of the largest wooden wheel makers in the United States, with mills and timber harvesting operations established throughout the southern United States. It remained in business long after other wheel factories had closed, manufacturing wooden wheels until 1972.
This photograph is part of the Hagley Library's collection of Hoopes Brothers & Darlington, Inc. photographs (Accession 1969.099). Other items in this collection include photographs of the Hoopes Brothers & Darlington plant in West Chester, the company's exhibit at the 1876 International Exposition in Philadelphia, as well as other trade shows and expositions like this one, photographs of additional saw mills in Mississippi and Florida, various models of wooden wheels, letterheads, and advertising.
To view more material from this collection online now, click here to visit its page in our Digital Archive.