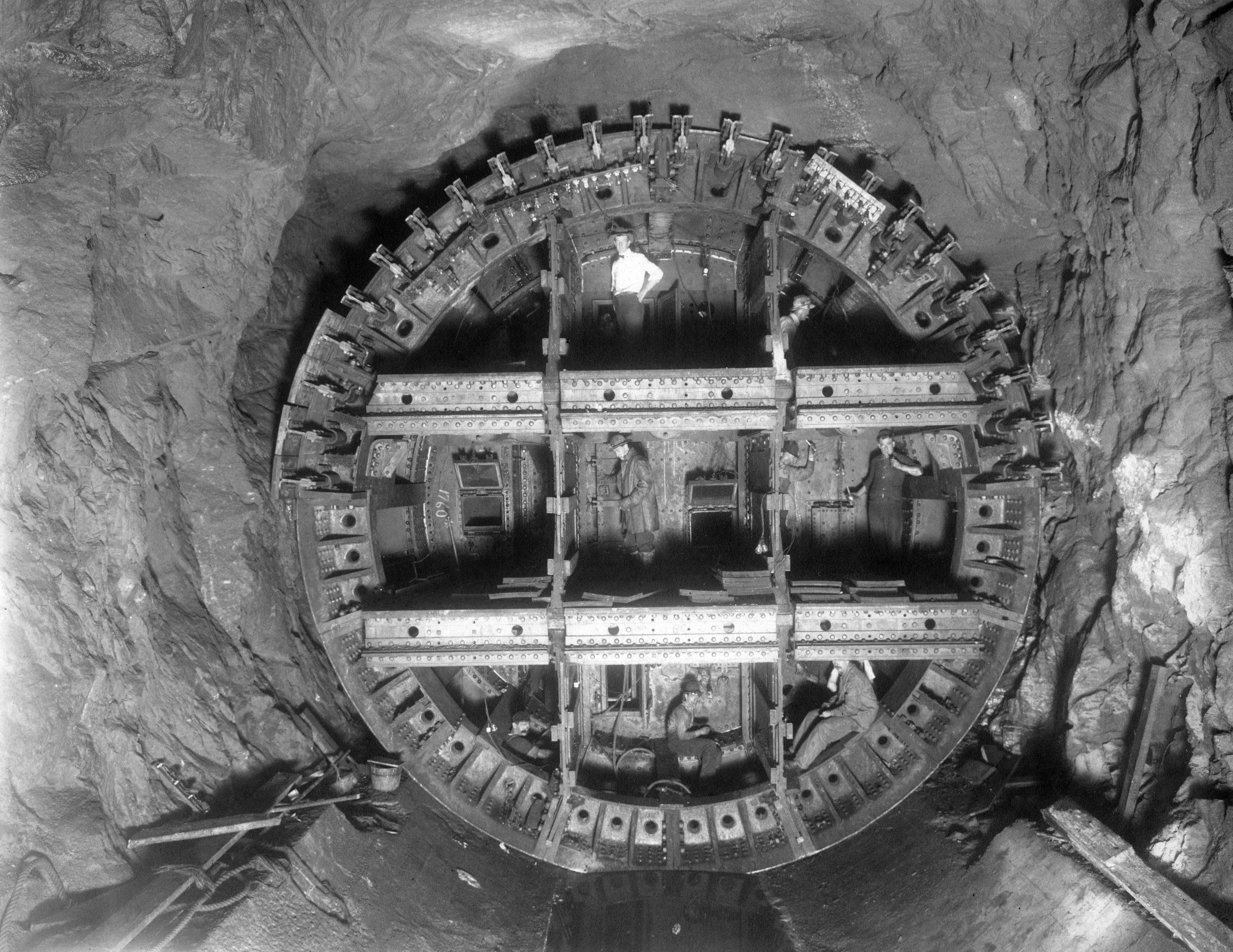 This #WorkerWednesday photo shows workers in the Pennsylvania Railroad Company's B tunnel from Pennsylvania into New York City during its construction in 1905.
Between 1855 and 1874, the PRR underwent rapid expansion and emerged as one of the two largest railroad systems in the area east of the Mississippi and north of the Ohio. By the end of that century, the Pennsylvania Railroad Company was actively exploring the possibilities of extending their line into New York City. At that time, passengers coming in on the Pennsylvania or any of the other West Side lines had to leave the train with their baggage and take a ferryboat to Manhattan.
In order to overcome this disadvantage, the company announced in 1901 plans for a scheme of tunnels under the Hudson River into a New York station, and from there a connection to the Long Island Railroad. Construction on this project began in 1902 and the tunnels were completed in 1909.
This photograph is part of Hagley Library's album of Pennsylvania Railroad tunnels into New York City (Accession 1972.318). This collection consists of one paper-bound album with 20 black and white photographs mounted on canvas-cloth backing, plus one loose b&w photograph, also on canvas-cloth.
The majority of these photographs are underground views showing the building of the Pennsylvania Railroad tunnel under the Hudson River. Some views are above-water, showing the escape of air from various tunnels. The group of 20 covers construction 1905-1907; the loose print is a 1910 view. From the information listed on the front cover of the album, the pictures may have been intended to accompany a report of the Chief Engineer, A. Noble, made on July 21, 1908.