As mentioned in my post The Halfway Point - Reflecting Back,  one of the interesting things I found in the manuscript portion was a series of folders related to a computer simulation game, Congressional Insight, created by the NAM in the mid-1980s. As I have continued to go through more boxes, I found additional material related to Congressional Insight, and its predecessor.
While Congressional Insight focused on the daily lives of congressmen – making decisions in a variety of situations, culminating in the first re-election campaign to determine if participants had done well enough to return to office – its predecessor centered on winning the congressional seat in the first place.
In 1984, Congressional Politics (otherwise known as On the Campaign Trail) was introduced. Designed by the Rose Institute of State and Local Government at Claremont McKenna College, Congressional Politics was a computerized congressional campaign simulation. Participants were assigned to the executive steering committee of either Democrat Herbert Johnson or Republican Richard Roper, who were vying for the fictitious Erehwon's third district congressional seat.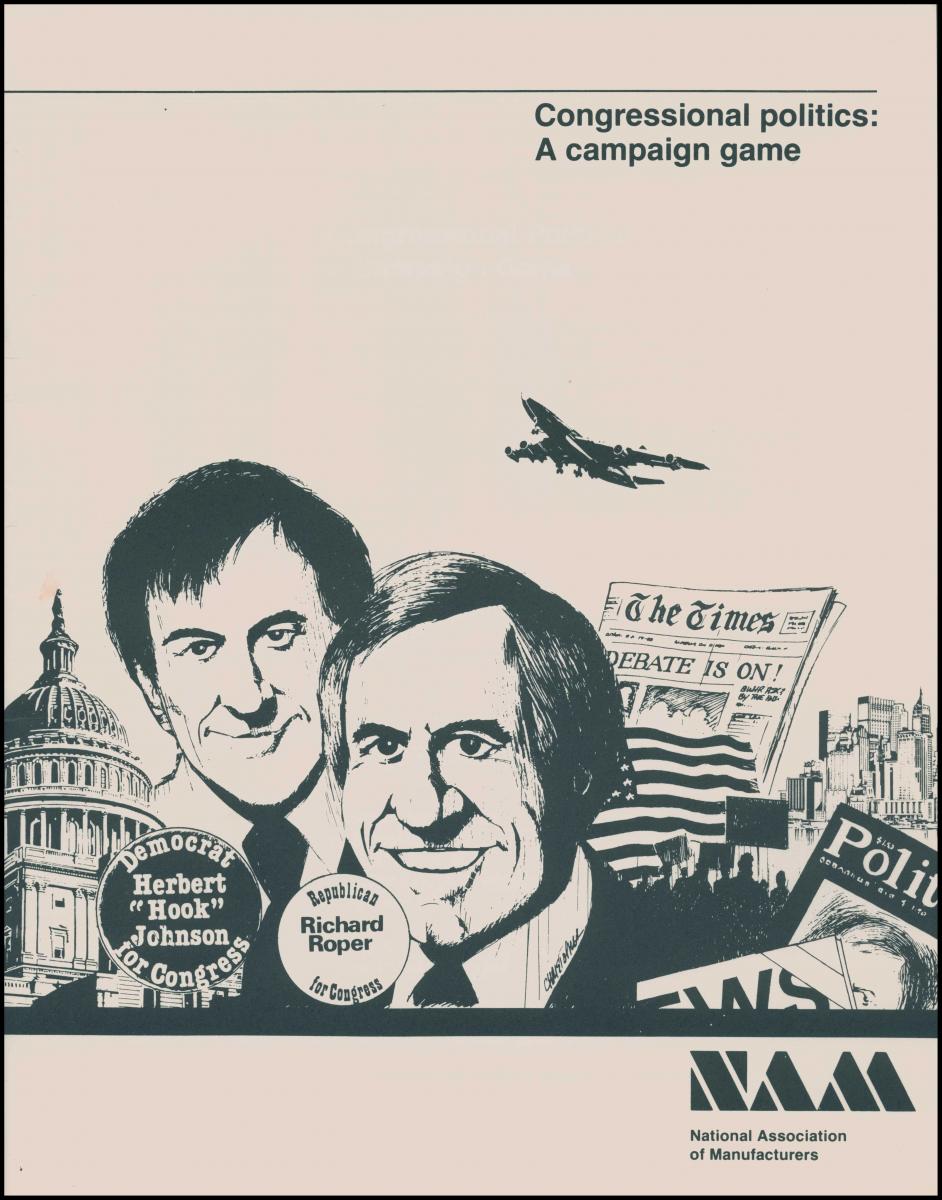 Similar to Congressional Insight, participants were provided with brief biographies of candidates, a breakdown of neighborhoods in the district, and descriptions of actions including costs. Over the next 16 turns, representing an 18-week campaign, participants worked to get their candidate elected. Major campaign activities could be selected – candidate appearances, endorsements, fundraising, advertisements, phone banks, radio spots, television ads, precinct walks, and candidate debates – but time and money needed to be considered in all decisions. The pace would pick up as election day drew near and a winner was finally selected.
A sequel for Congressional Politics was already in the works when the NAM hosted an evening for political party leaders, national election officials, public affairs executives, and journalists to try the game. The "son of computer game," Congressional Insight, was launched in 1985 and the NAM continued to license and run sessions until January 2012 when it made the decision to sell the rights to the program to NAM member American Petroleum Institute.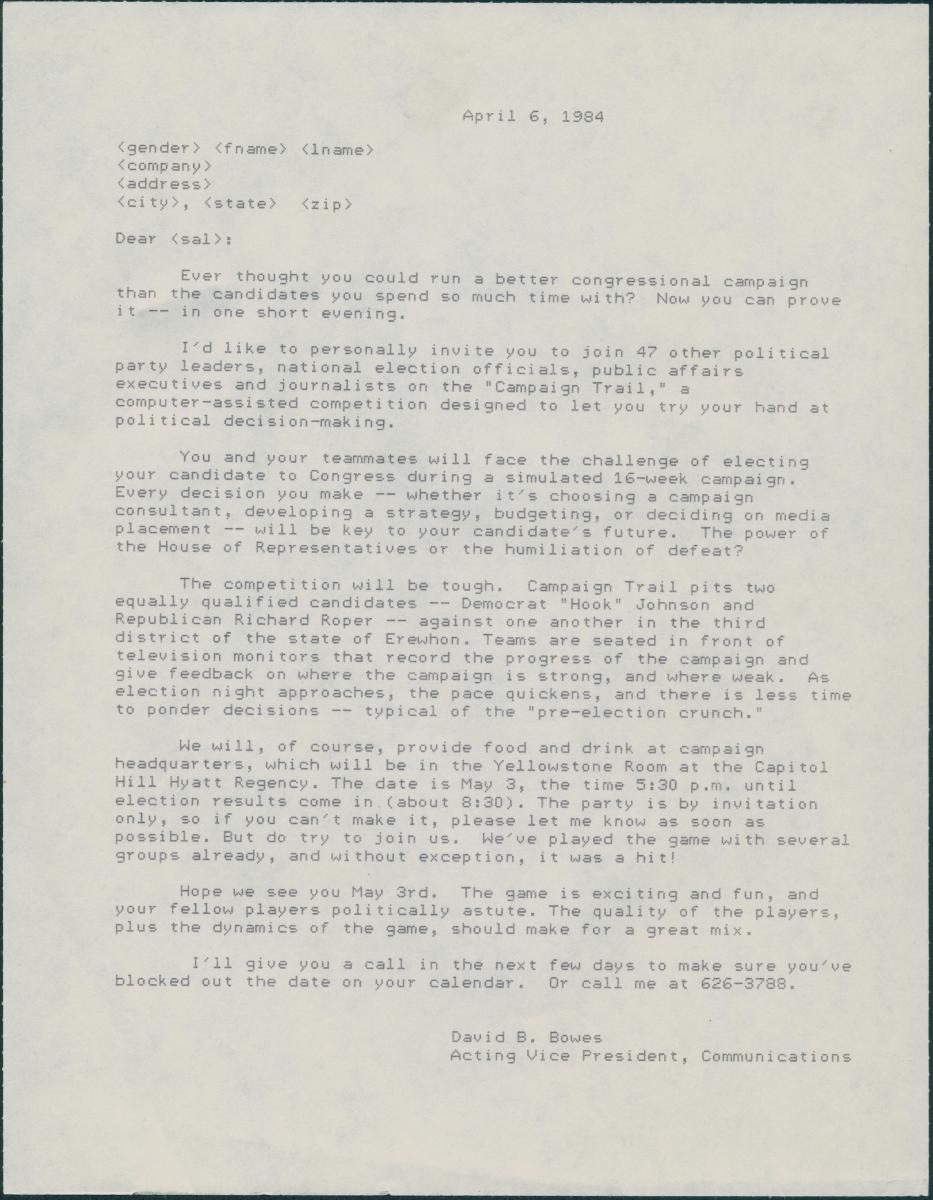 ---
Ashley Williams is the project archivist for the NAM Collection at Hagley Museum and Library.