With June comes the beginning of summer and all it brings: warm weather, school's out, vacations, and picnics. In honor of summer, I thought I would highlight one way that the National Association of Manufacturers celebrated both summer and its employees – their annual staff picnic.
In the 1950s, the NAM held an all-day affair on Long Island for employees and spouses. The day was filled with baseball, tennis, golf, swimming, food, and general relaxation. The NAM provided transportation to and from their New York office to those who wished to attend.
The NAM collection at Hagley includes a variety of bulletins and reminders for the picnic, including several with good-natured ribbing between the 49th Street Bums and the 26th Street Sluggers, the two NAM baseball teams who faced off each year.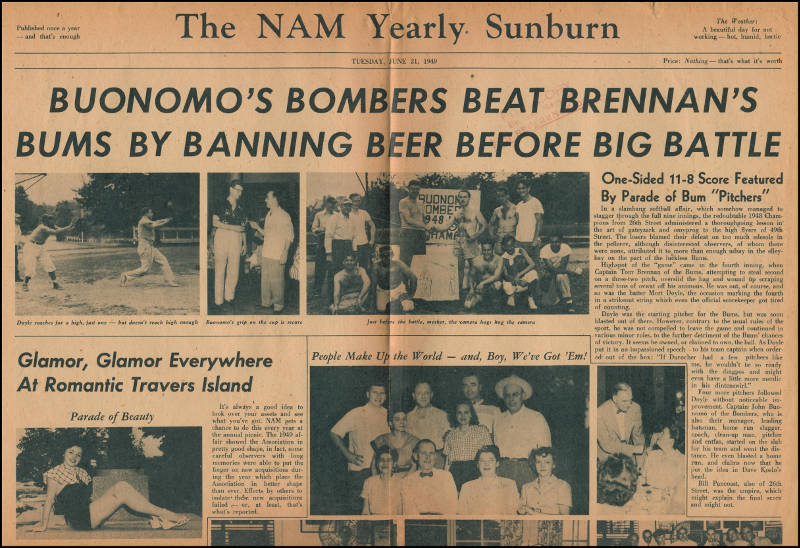 In 1997, the NAM once again held, what was now called, a family day celebration. Unlike the previous incarnation, this celebration was held in and around the NAM headquarters in Washington, D.C., with a western theme. Activities included breakfast, a tour of the new headquarters led by a magician "complete with facts and anecdotes on [their] new facility and the move," bingo, face painting, trivia, and other activities, and finishing with a western barbecue at the nearby J.W. Marriott.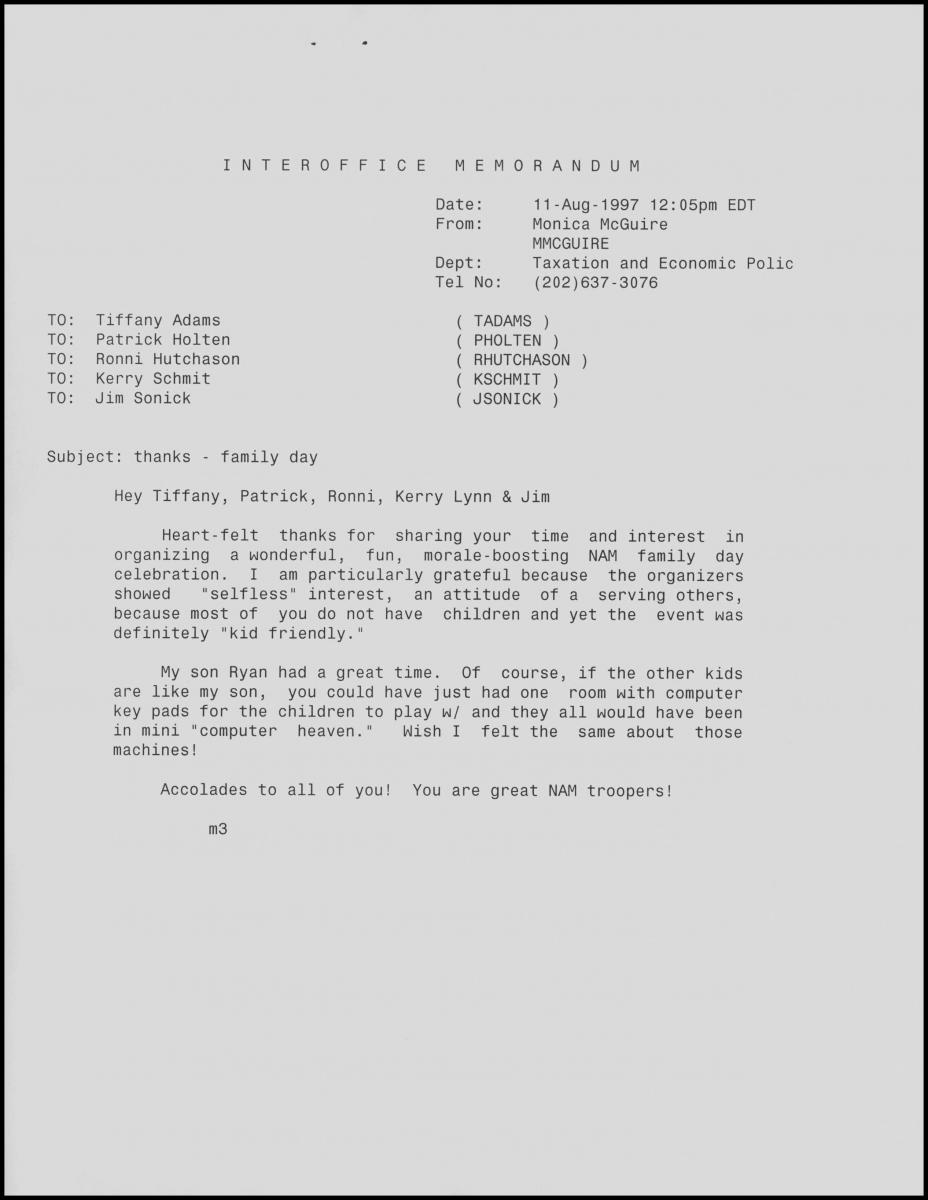 The NAM may have continued to host annual summer celebratory events between the mid-1950s and the 1990s, but I have yet to find material documenting this.
I will leave you with an acrostic from the 1955 picnic, and words to live by during the summer:
P is for pleasure (and fun in the sun)
I is for interest (in friends and associates)
C is for cheer (baseball and cup (of))
N is for nature (poison ivy – take care)
I is for ice cream (cake, pickles, and stuff)
         C is for carefree
---
Ashley Williams is the project archivist for the NAM Collection at Hagley Museum and Library.