January marks the anniversary of the National Association of Manufacturers founding, more specifically, January 22, 1895. On that day at the Odd Fellows' Temple in Cincinnati, Ohio, the National Manufacturers Convention met and formed a permanent organization. In his opening address, Chairman Thomas P. Egan outlined the purpose of the convention, "calling attention to the unfortunate conditions that had existed the past two years and expressed the hope that the manufacturers assembled might be able to arrive at the cause of the trouble and effect a remedy." Committees on permanent organization, credentials, and resolutions were formed and by the end of the meeting, the beginnings of the NAM were established.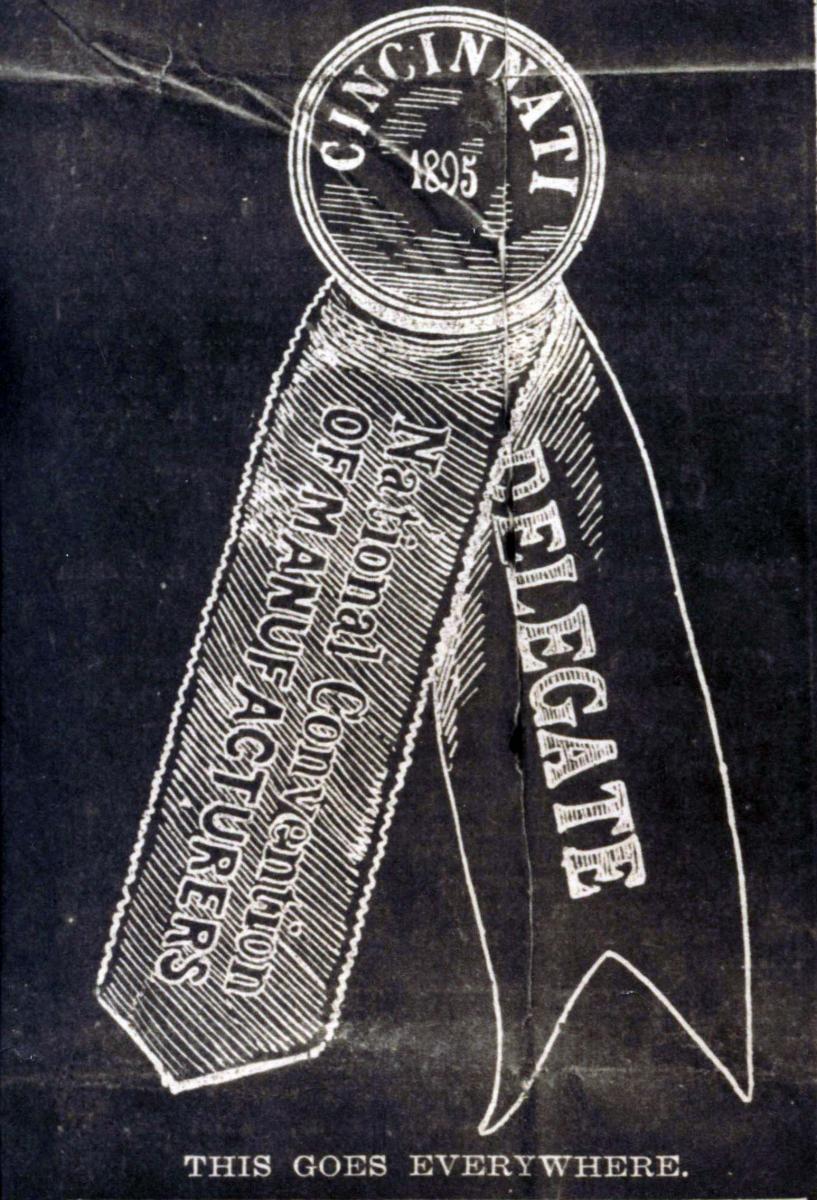 The keynote speaker was Ohio governor, William McKinley. Despite poor weather, the delegates, members of the Reception Committee, Governor McKinley and Mayor Caldwell marched over to the convention hall led by Weber's Field Band. Even before McKinley could speak, he was welcomed with a standing ovation – hats, canes, and papers waving – that lasted several minutes. "It demonstrated clearly that the solid business men before him knew of McKinley and believed in him, and that they had faith in his doctrines of protection that have made his name famous." He spoke on the importance of manufacturing in the United States, the need to find markets for the products of those manufacturers, and for "fair play and equal rights" in the markets of the world.
Three years later, in January 1898 at the third annual banquet held at the Waldorf-Astoria, now President McKinley addressed the nearly one-thousand attendees. He traveled from Washington, D.C. specifically to address the gathering, noting the improvement in conditions. In the January 28 edition of The World newspaper, it recounts "in clarion tones President McKinley last night electrified an audience representing in private and corporate wealth a thousand millions [sic] of dollars by his declaration for currency reform and sound money." The government can help create ideal conditions for industry, but it cannot create industry.
He concluded by saying "let us resolve by our laws and by our administration of them to maintain the rights of the citizen, to cement the Union by still closer bonds, to exalt the standards of American civilization, encourage the promotion of thrift, industry and economy and the homely virtues which have ennobled our people, uphold the stability of our currency and credit and illustrate the purity of our national and municipal government."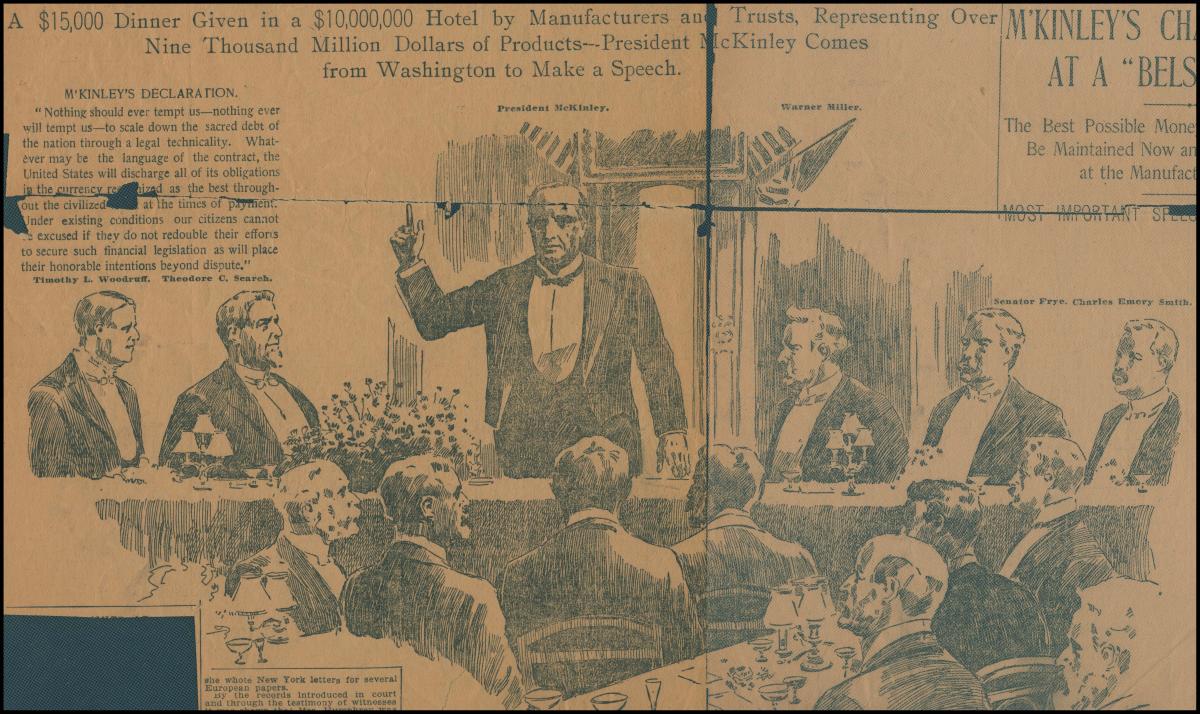 ---
Ashley Williams is the project archivist for the NAM Collection at Hagley Museum and Library.