Like just about everyone else in the world, Hagley has made changes to our operating procedure during this pandemic. Since the middle of March, staff have been working from home, myself included. This has meant shifting my timeline on the National Association of Manufacturers processing project and doing things in a different order. But first, let me back up a little bit to the beginning of March. 
Monday, March 2 was a day I had been looking forward to for months. It was the beginning of, what I call "the great rearrange." It was the day the NAM collection started to close, as I have written about previously, in order for me to integrate the newer material I worked on with the older material to provide greater cohesiveness. Honestly, I felt a little bit like a kid on Christmas morning waiting to unwrap the presents under the tree that I had been looking at for days. The day was finally here and I could not wait to get started! 
And then, reality set in a little bit. I had my spreadsheet ready which told me which boxes I needed, and the order folders were going to go in. As I wrote down the boxes I needed to pull from the shelves for the first series of files I was working on, I was amazed at how many it was. Twenty, thirty, nearly forty boxes. But, with some help, they were loaded onto carts and wheeled into the reading room. Let the great rearrange begin.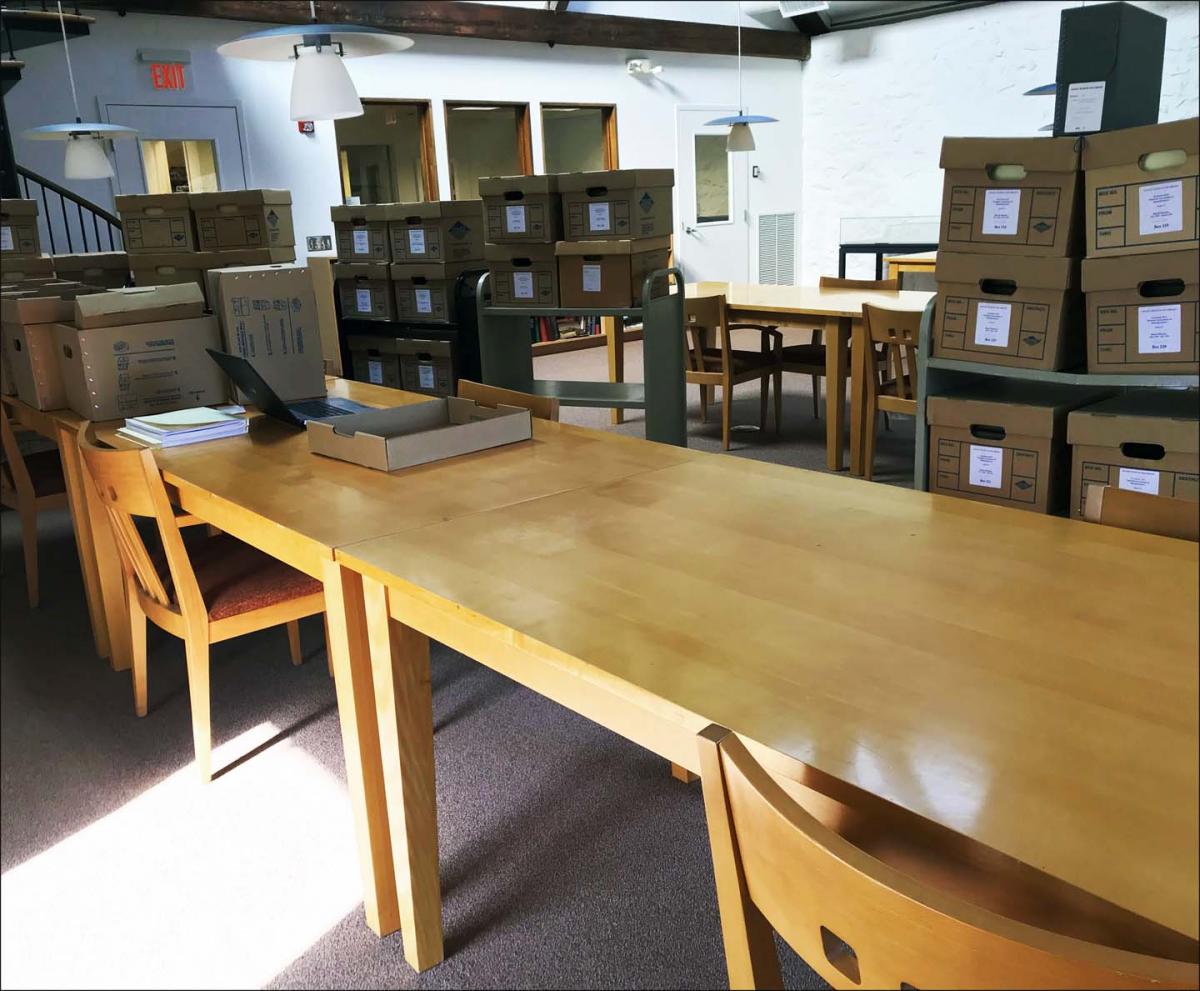 Rearranging was going really smoothly! I developed a system that made it feel almost like a choreographed dance. Americade box 170, 171A, annual report box 169, citizen at work box 170, economic education program from new material box 2008, Education Advisory Committee boxes 169 and 171. I moved through the series faster than I anticipated. "At this rate," I thought to myself, "the material might be back open by this summer." 
But then Covid-19 struck and work ground to a screeching halt. Working from home meant the great rearranged has been put on hold. Now work on the collection notes for the finding aid has taken a priority. These notes will explain that the Law Department files are arranged into four subseries: court cases, internal files, subject files, and publications. And how the Open Shop Department became the Industrial Relations Department in the 1920s, and in 1990s changed again to become the Human Resources Policy Department. These notes will take information that is in my head from working for so long with the material and turn it into cohesive thoughts that will explain to researchers what is in the collection along with historical information about the NAM.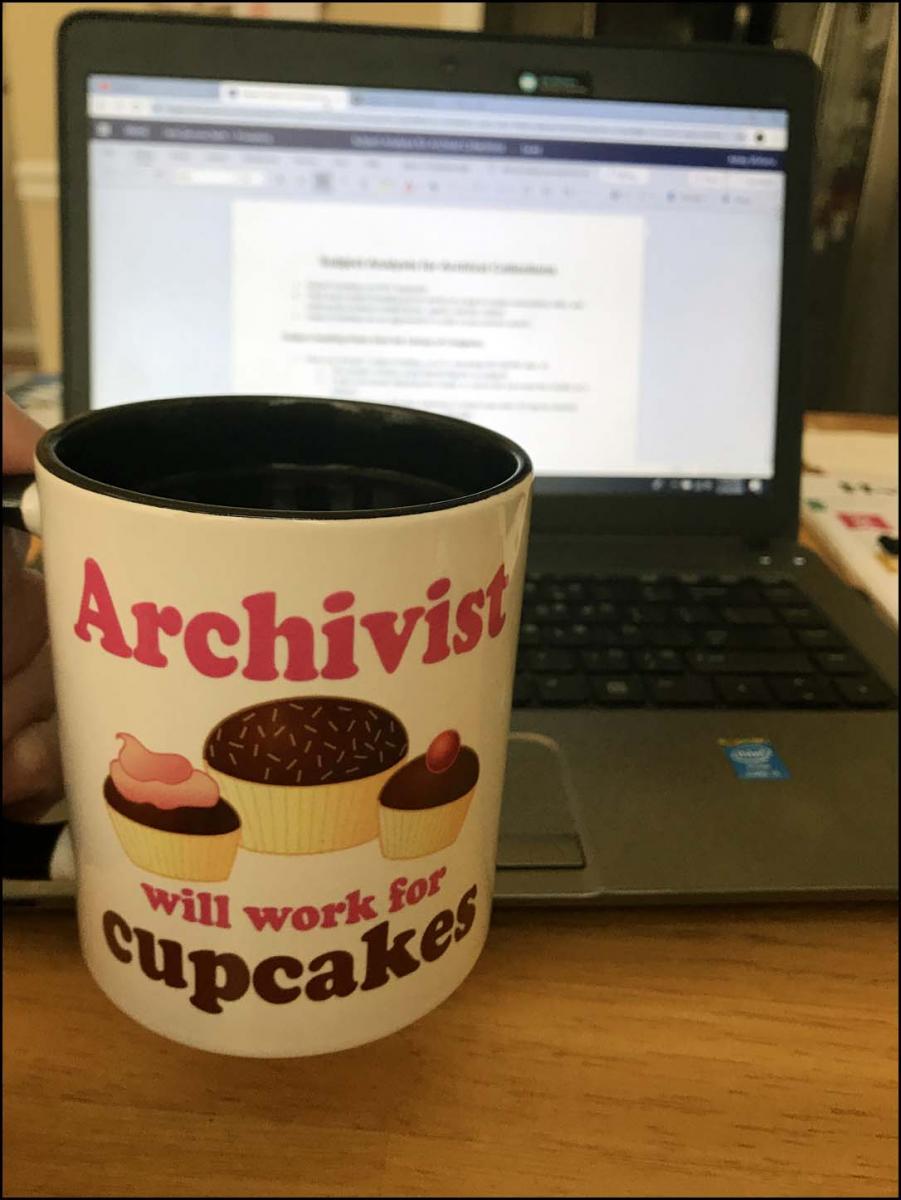 The NAM project has not been derailed. Instead, it has been stopped on the sidetrack as we wait for a freight train to pass. Once it has and it is safe to continue, we will continue our journey. Until then, stay safe everyone.
---
Ashley Williams is the project archivist for the NAM Collection at Hagley Museum and Library.