In 1965, for the first time in 25 years, the National Association of Manufacturers (NAM) presented the Modern Pioneer Awards. These awards were presented to individuals who had made outstanding contributions to industrial research and development.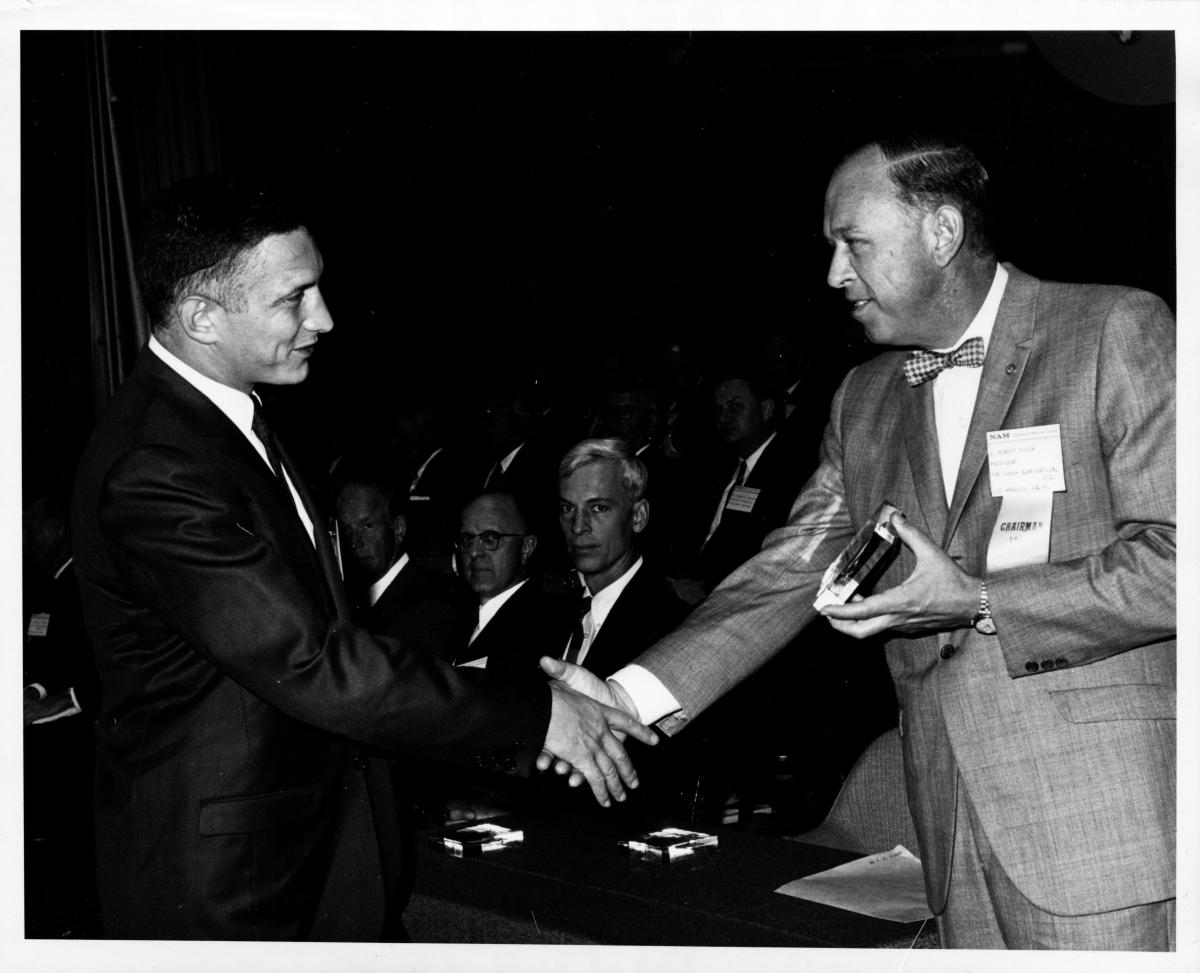 NAM first presented these awards in 1940 coinciding with the 150th anniversary of the founding the of United States patent system. Award winners were selected by a committee of scientists unattached to NAM, and were headed by Dr. Karl T. Compton, President of Massachusetts Institute of Technology.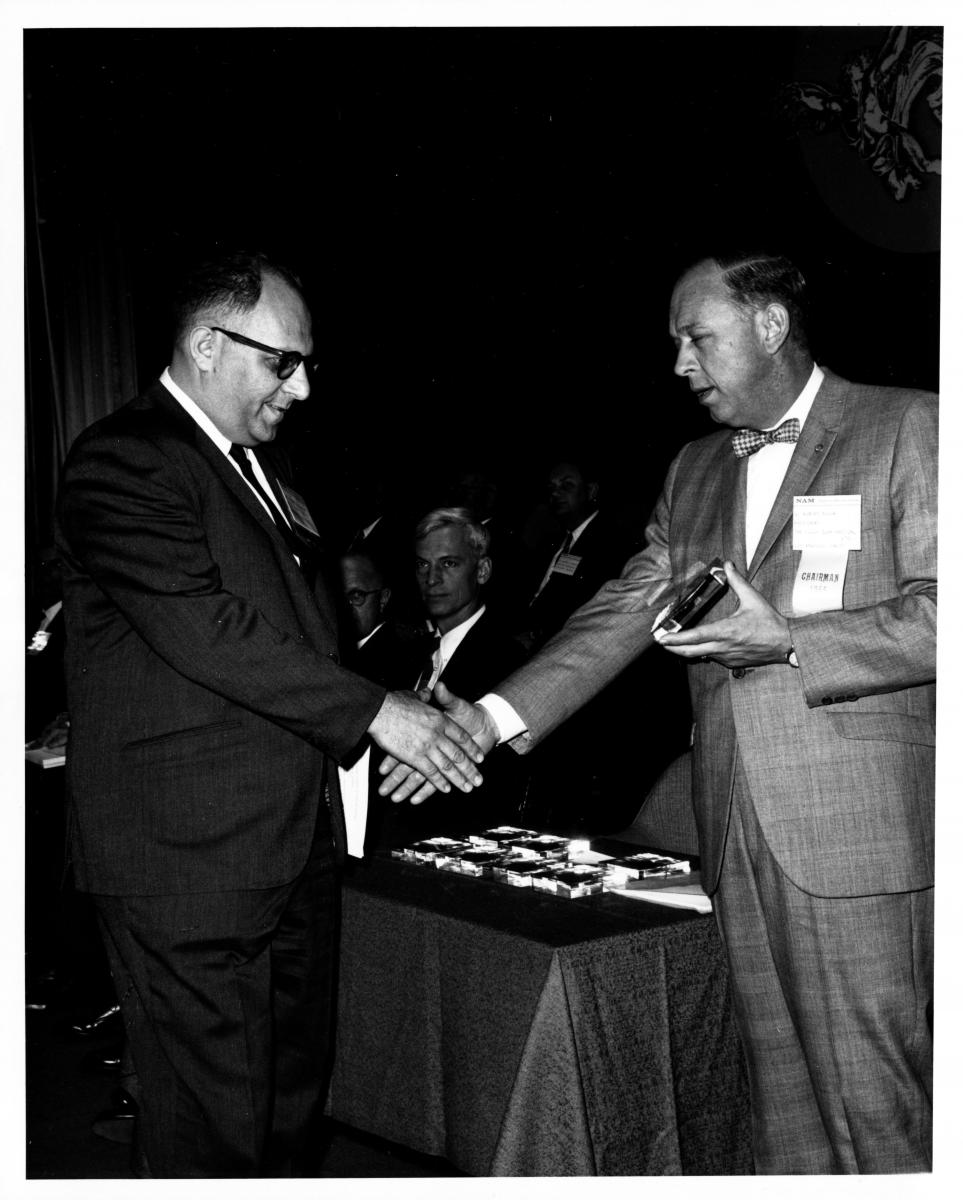 According to a pamphlet in Hagley's NAM collection, the purpose of the award was "to recognize individuals or teams of individuals in industrial research and development who have played a leading role in the creation of significant new contributions to the improvement of living standards."
A committee of eight men in the science and technology fields examined the creative scientific work of the nominations to select those who met the high standard set by the Board of Directors.
The 1965 ceremony was held at NAM's 70th Annual Congress of American Industry at the Waldorf-Astoria in New York City. Over 125 individuals or teams were nominated and 23 received either a medal or scroll award.
Among the winners were:
Robert Noyce, creator one of the first integrated circuits, and co-founder of Fairchild Semiconductor and Intel Corporation
J. Presper Eckert and John W. Mauchly, leaders of the project which resulting in the first electronic digital computer known as ENIAC (Electronic Numeral Integrator and Computer)
Samuel C. Collins, inventor of the world's first practical device for liquefaction of helium gas, a key component in cryogenics
Barrett K. Green and Lowell Schleicher, inventors of a process used to manufacture carbon-free copy paper
Frank B. Colton, inventor of "enovid," the first oral contraceptive
Igor J. Sikorsky, designer of one of the first viable helicopters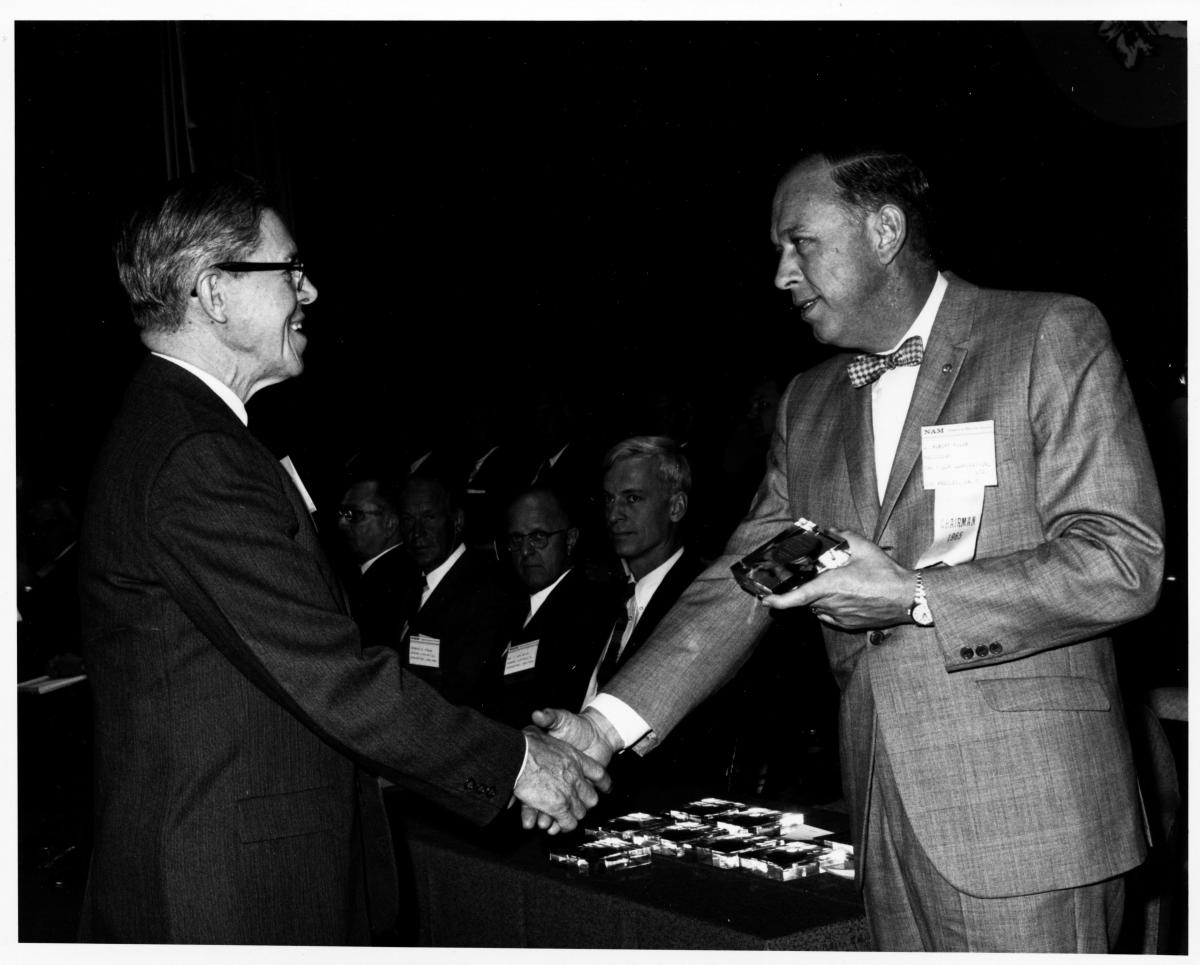 For more information on the 1940 and 1965 awards please contact us at askhagley@hagley.org or (302) 658-0568​ or view the finding aid here.