One thing that strikes me as I continue to process the NAM material is the number of topics I see still making headlines today. Specifically, I am talking about the North American Free Trade Agreement (NAFTA). The trilateral agreement was submitted to Congress by President George H. W. Bush on September 18, 1992 and went in to effect on January 1, 1994. During the interim period, NAM lobbied for NAFTA's approval.
In January 1993, NAM sent letters to members of Congress stating they had united with more than 800 other companies and associations under the heading of USA NAFTA in urging then President-elect Clinton to move quickly to implement the agreement. In their letter to President-elect Clinton, NAM wrote, "NAFTA is the best international commercial agreement the United States has ever negotiated."
What makes NAFTA worthy of support according to NAM at the time of its introduction? In a statement reaffirming their support of NAFTA in October 1993, NAM declared, "we remain convinced that NAFTA has the potential to expand U.S. export opportunities, promote economic growth throughout North America, and enhance the international competitiveness of American firms. We also believe that, if implemented, NAFTA will serve to improve the conditions of labor and enhance the quality of the environment in North America."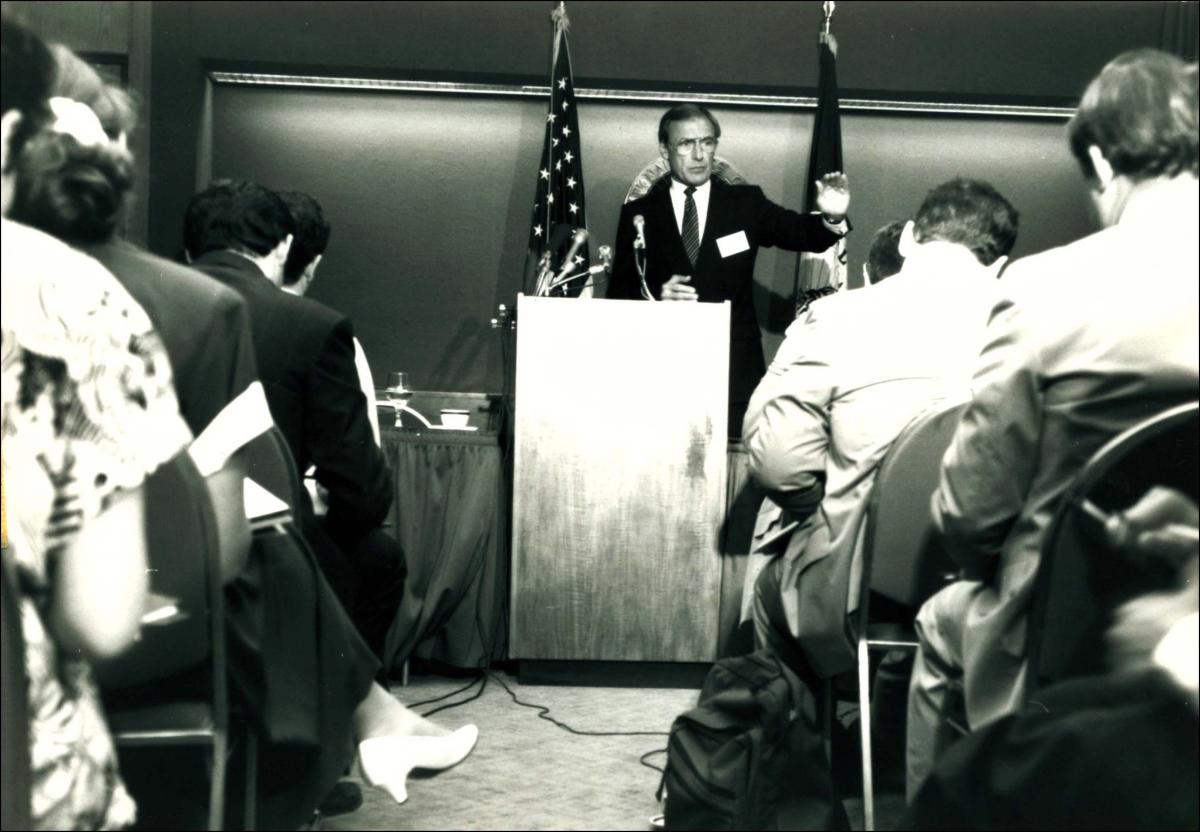 The capstone of NAM's support was a news conference held on November 3, 1993. During the conference, a pro-NAFTA publication was released and NAM president Jerry Jasinowski, along with members from a variety of companies, gave statements and took questions from the press. The publication included about 230 specific anecdotes of what companies told NAM they saw as the benefits associated with going forward with NAFTA.
In NAM's view, NAFTA would reduce tariff barriers, which would allow virtually all of manufacturing to sell more products in Mexico, leading to expanded employment in the United States. Some companies asserted the agreement would allow them to move jobs back to the United States. There was a theory of trickle-down success – higher demand for items from companies meant larger companies would require more supplies from smaller companies, necessitating the creation of more jobs. Ultimately, everyone would benefit.
As one of the representatives at the news conference said, "it's good for our communities, it's good for localities, and ultimately it's very good for the United States economy."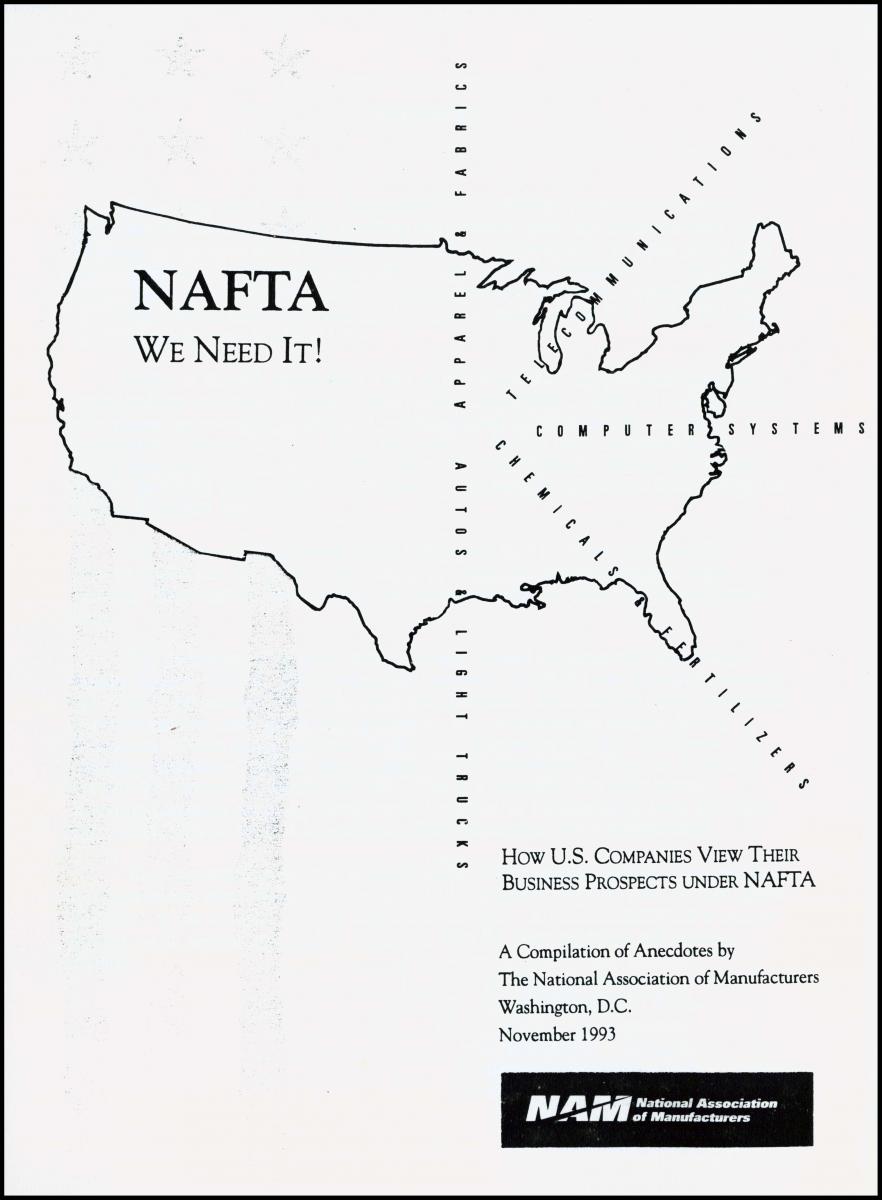 In 2001, Frank Vargo, vice president of International Economic Affairs, wrote an op-ed piece that continued to support NAFTA. He wrote that it has created the "largest trade boom in U.S. history. American exports to Mexico have nearly tripled since NAFTA, approaching $120 billion a year," which is more than those sold to Japan, Germany, and France combined. He concluded, "let's continue to develop cross-border trade, which is generating jobs and higher income on both sides of the border. Let's not pose restrictions designed to be trade barriers and pretend we did it for safety."
In the current discussions and debates surrounding trade agreements, it helps to understand what made trade agreements popular in earlier periods. The NAFTA discussion in the NAM records provides such understanding.
For more information on when these and other recent NAM materials will be available for research, please email us at askhagley@hagley.org. For materials already available, please see the finding aid.
---
Ashley Williams is the project archivist for the NAM Collection at Hagley Museum and Library.