For this month's article, I am turning things over to summer intern, Christina, to reflect on her experience:
As my internship with the Hagley Library ends, I find myself reflecting on the experiences that I have had this summer.  From gaining more confidence with constructing an accurate box list for a collection, to honing my judgment of when to preserve a piece, this internship has strengthened my desire to be an archivist.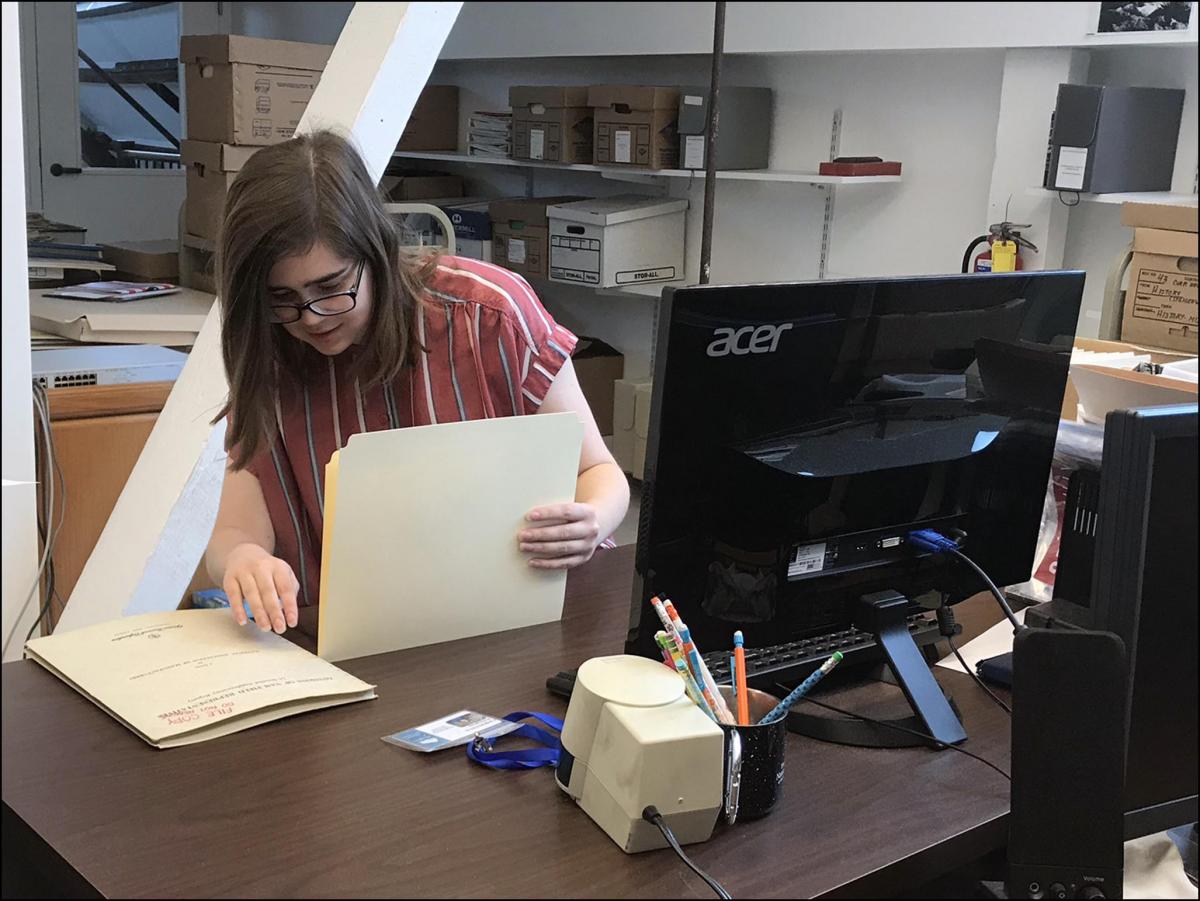 This is the first internship where I have worked with such expansive collections. The fact that the manuscripts and archives are housed in their own building was something I had not experienced and was one of the first things I told my friends and family about when I started the internship. I still remember my initial tour of the Soda House, which is where the manuscripts and archives are stored, and seeing two whole floors filled with collections and manuscripts. Hagley was the largest institution that I have ever seen, and it took some time to adjust to the sheer quantity of pieces that  Hagley had to offer.
Specifically working with the National Association of Manufacturer's (NAM) collection reinforced to me the immensity and breadth of the Hagley collections.  When I saw that the first series of documents from NAM was held in over 300 storage boxes, I was initially overwhelmed.  It was my first time working on such a vast collection, and I enjoyed getting to focus on one collection. Having the chance to go through many of the boxes, and to gather a sense of what was in each box enabled me to learn a great deal about the organization.  It was gratifying to know I was also helping to create a clearer record for future researchers.
Working with the NAM collection revealed a lot about how the organization engaged with its members, and how events like World War II impacted it and how they navigated the aftermath of the war.  The collection spans from the 1890s to the 2000s, and it was fascinating to see that one organization's history could persist for so long. Some of the highlights that I found particularly interesting were a medal awarded to NAM from the Freedom Foundation, a bound leather menu for their third annual dinner in 1898, and travel itineraries of NAM presidents.
As I prepare to go to graduate school for library science, I am thankful for the opportunity to have worked with the NAM collection and to have been able to be a part of an institution that is dedicated to preserving historic documents, and working hard to expand the access of these collections for the public.  Through this internship, I am confident that I have chosen the correct path, and I look forward to using what I have learned at the Hagley Library in school and beyond.
I want to thank Christina again for her work this summer to make the NAM collection more accessible for researchers. Along that same vein, I also want to announce that beginning in spring of 2020 and continuing into the summer, select series of the NAM collection will close for rearrangement and for a short time the whole collection will be unavailable. As we get closer, more detailed information will be provided.
If you have questions, please email askhagley@hagley.org.
---
Christina Pellegrino was the NAM summer intern at Hagley Museum and Library.
Ashley Williams is the Project Archivist for the NAM Collection at Hagley Museum and Library.