After six months, I think I have a handle on the Law Department. This will be the largest series. Although this material remains closed to researchers much of it will be available at the conclusion of the project. I wanted to give a preview of what you can expect, but also a look at what archivists do.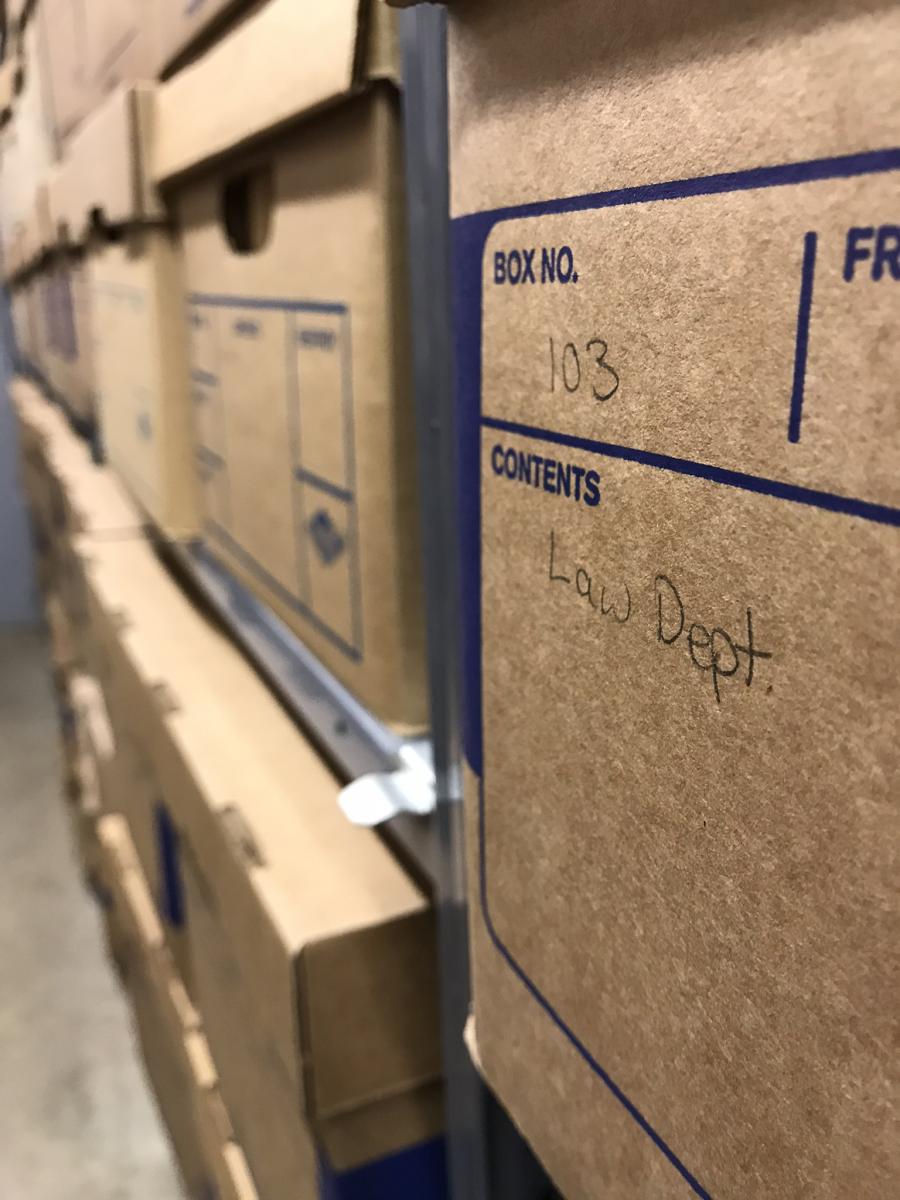 When collection boxes first arrive at Hagley, they are often labeled on the outside indicating the original department. When I first started on the manuscripts portion of the project, I created a master list of all the boxes. The Law Department series is comprised of three subseries: court cases, subject files, and internal files. Court cases include amicus briefs NAM filed and paperwork related to them, cases before the National Labor Relations Board, and cases NAM had an interest in or were involved with, spanning from 1947 to the past decade.
The subject files were created and maintained by Law Department staff on a wide variety of topics and likely used as reference. Several of the subject files have information that would be relevant to various court cases but do not pertain to a specific case, rather the issue at large. Finally, the internal files include material created and used internally along with lobbying reports filed as mandated. Many of the files document the daily work of the general counsel's office.
With all the folders inventoried, I sorted them into their subseries and then in alphabetical order. Due to the sheer size, I needed my graduate student Kyle's help and we moved into a larger space for easier sorting. Over seven days we sorted the files into Paige boxes until later in the project.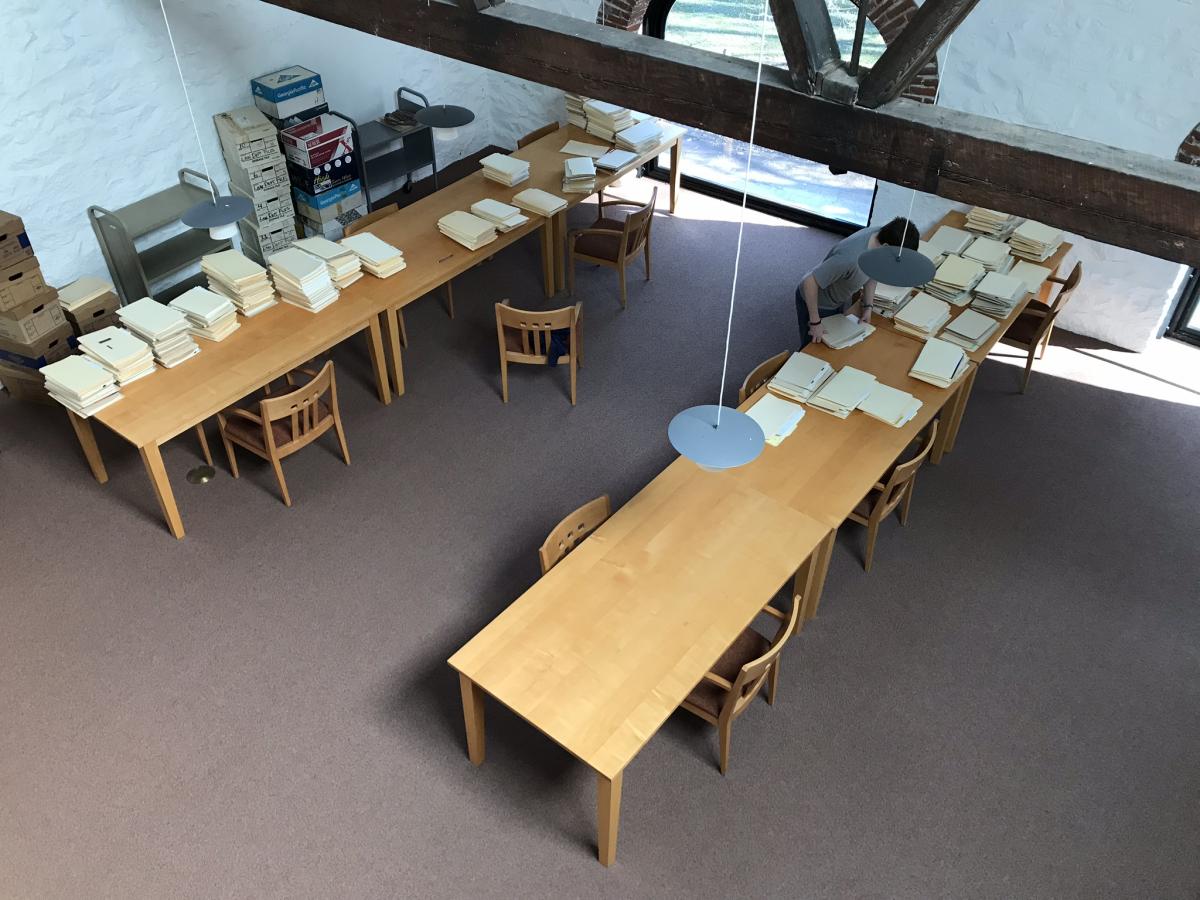 ---
Ashley Williams is the project archivist for the NAM Collection at Hagley Museum and Library.