NAM's fourth president was James W. Van Cleave, who served from 1906 to May 1909. Upon his retirement, the members of the NAM presented Van Cleave with a large (and quiet heavy) bronze tablet "in recognition of his fidelity and service to the Association and of his devotion to the cause industrial independence." But who was James W. Van Cleave?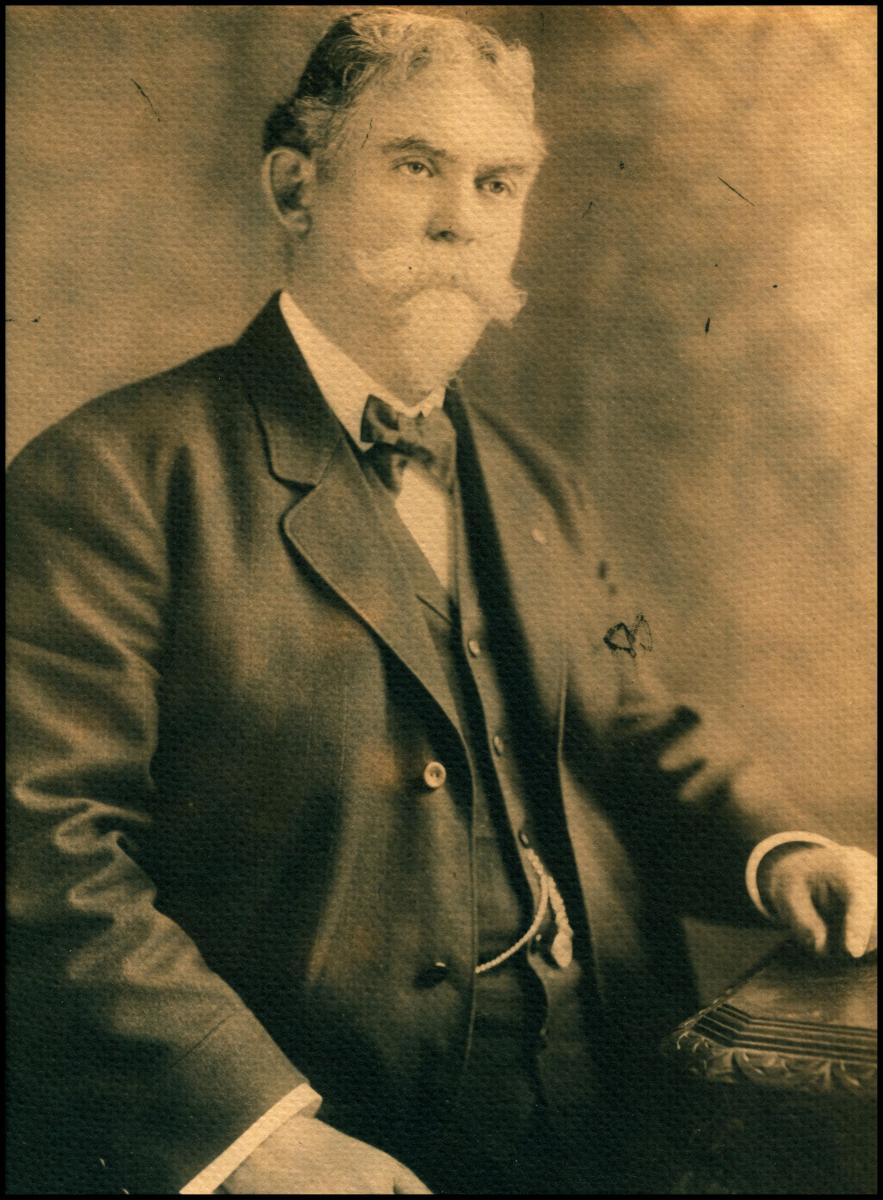 Van Cleave was born in 1849 in Marion County, Kentucky to a longline of Kentuckians who original came from Holland. When he was 13, he served in the Confederate army under Gen. John Morgan.
After the war and his father's death, Van Cleave with his mother and siblings moved to Louisville where he eventually worked for the stove manufacturing J. S. Lithgow & Company. He remained there until 1888 when he moved to St. Louis to begin work for the Buck's Stove & Range Company, serving in numerous positions before rising to the top office as the company's president.
Van Cleave worked for Buck's Stove & Range Company while also serving as president of NAM for three terms. He supported an open shop, where employees could work without having to be a union member. He also served as president of the Citizens' Industrial Association (CIA), an organization described in 1904 as follows:
"Such an organization was needed, not, of course, for offensive purposes, but, on the contrary, to solidify the defensive forces of the employers and the general public, so as to keep union labor strictly within the limits of law and order." (1)
The CIA formed an affiliation with NAM, one that was particularly strong during Van Cleave's tenure as president. During the first decade of the 1900's, the educational campaigns of NAM and CIA had an effect on public opinion about unions.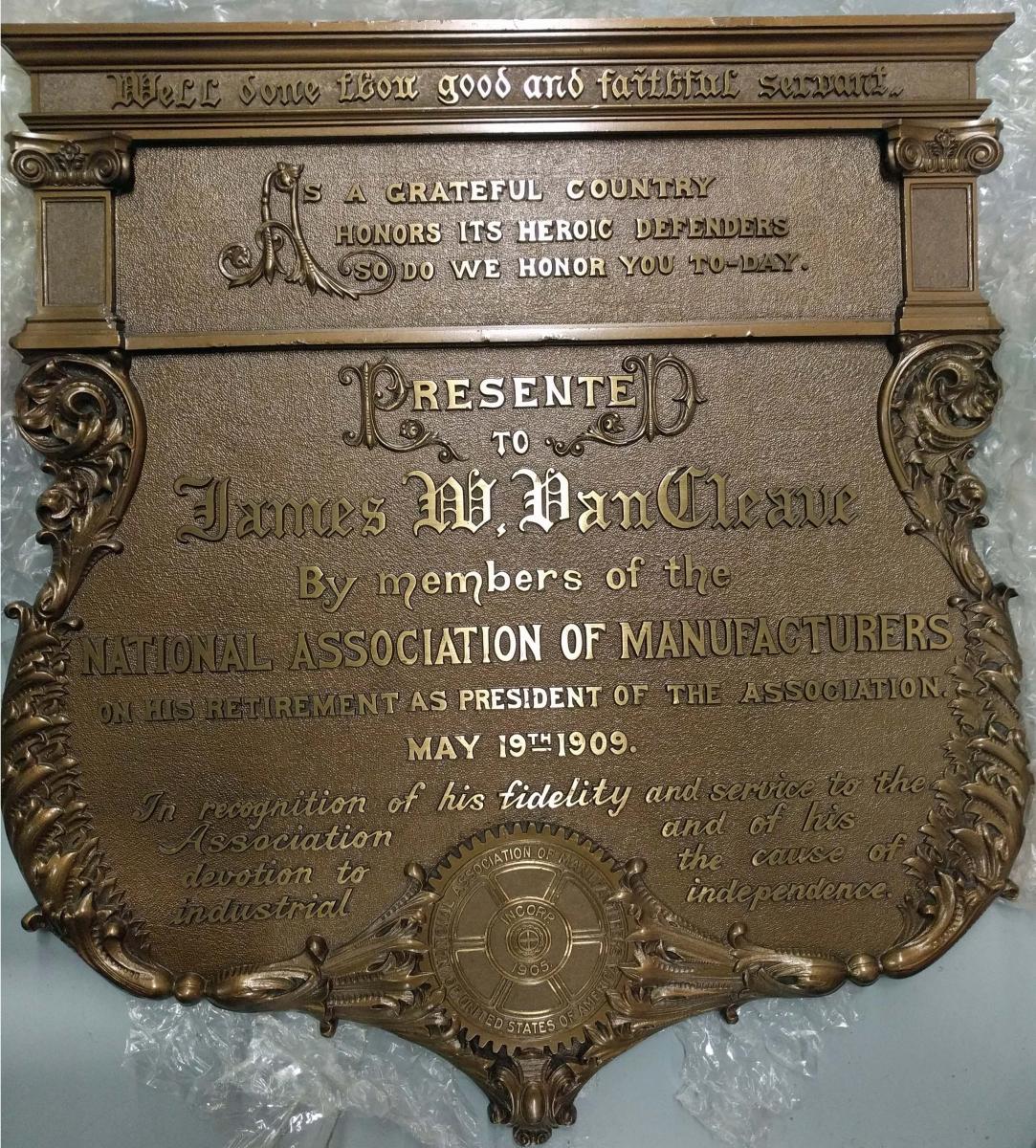 Van Cleave died suddenly on May 15, 1910, only a year after stepping down from NAM and CIA. There was an outpouring of remembrances from industrial associations across the country, including from NAM who sent "a broken wheel of beautiful flowers over six feet in diameter" for Van Cleave's funeral.
(1) "James Wallace Van Cleave, New President of the Manufacturers," American Industries, Vol. 3-4, National Association of Manufacturers, 15 June 1904, New York, 12-13.
Sources:
The Conservative Press in Twentieth-Century America, ed. Ronald Lora and William Henry Longton (Westport, Connecticut: Greenwood Publishing Group, 1999), 60-62.
"James Wallace Van Cleave, New President of the Manufacturers," American Industries (15 June 1904): 12-13.
"In Memory of James Wallace Van Cleave," The Exponent (June 1910): 6-8.
"Death of James Wallace Van Cleave," The Foundry 36 no. 4 (June 1910): 206.
Guide to the Buck's Stove and Range Company vs. American Federation of Labor Court Records #5360," 22 November 2013, finding aid at Kheel Center for Labor-Management Documentation and Archives, Cornell University Library, http://rmc.library.cornell.edu/EAD/htmldocs/KCL05360.html.
---
Ashley Williams is the project archivist for the NAM Collection at Hagley Museum and Library.