Well, season five of Downton Abbey has been broadcast, and we have to wait another year for the next season. I'm missing the familiar theme song, and opening credits that herald the beginning of a new episode.
The elaborate bell system pictured in the opening credits show the servant call bells, which were prevalent in Britain and America from the late 1700s to the early twentieth century. With the pull of a knob or a tug of a tassel or cord, one could summon a valet or a maid from any room in the house.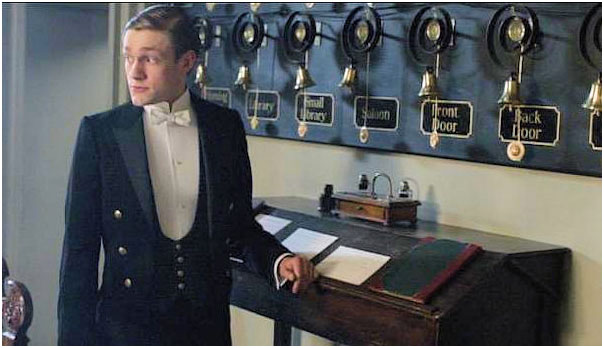 Old fashioned mechanical bells were eventually replaced by electric bells and telephones.
As I learned from the Downton Abbey exhibit, recently at Winterthur, Henry Francis du Pont employed an electrical call system at his home.
The electric bell system at Winterthur, manufactured by Edwards and Company shows how wealthy Americans were interested in new technology and installing the latest labor-saving devices in their homes.
The Edwards and Company was founded in 1872 in Norwalk, Connecticut, to explore the new phenomenon of electricity and to manufacture, sell and install battery-operated gas-fixture igniters. In 1881, Robert Edwards obtained his first patent for an electric bell. Other patents quickly followed: a drop-type annunciator (1882); an electric gas burner lighter for push-button operation (1883); and an electric door opener (1884).
An Annunciator is an electric signaling device, as a light or buzzer, used in hotels, offices, or home to show the source of calls.
Hagley has a catalog from Edwards and Company from 1927, but we also have several early catalogs of electric signaling devices from the late 1800s.
We have several books which explain how these systems are to be wired. In E. D. Weber'sPractical Wiring of buildings (1896), there is a chapter on "Electric House Annunciators," that included the following:
"Electric Annunciators are used, where a number of signaling stations are all arranged to call or signal to one place. 

The Annunciator can be made for as many indications as desired, and is so constructed that when a push-button is pressed, the bell on the annunciator rings, and an indication needle, drop, or some other device will show from where the call, or signal came."
The third edition of the Bell hanger's hand-book (1906) by F.B. Badt - first published in 1893 - had a diagram that showed how the system worked: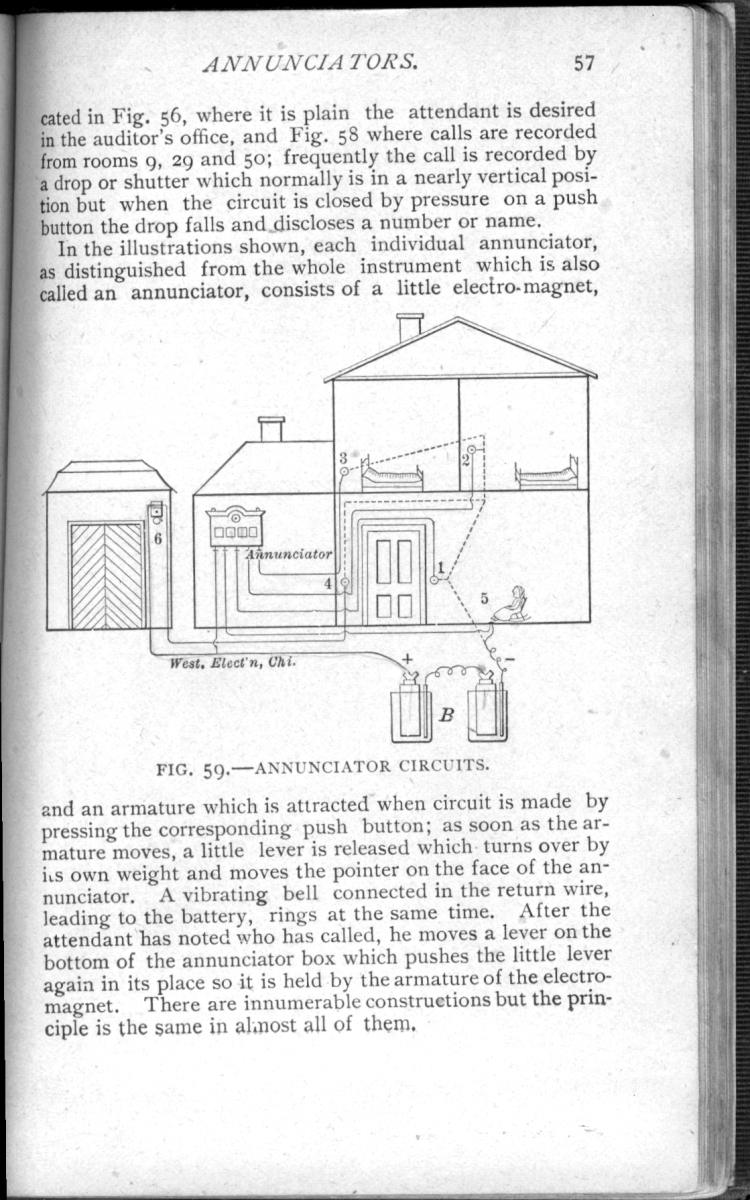 Here are some other images from Illustrated catalogue and descriptive list of Partrick & Carter Co.'s celebrated hotel and house annunciators, elevator annunciators: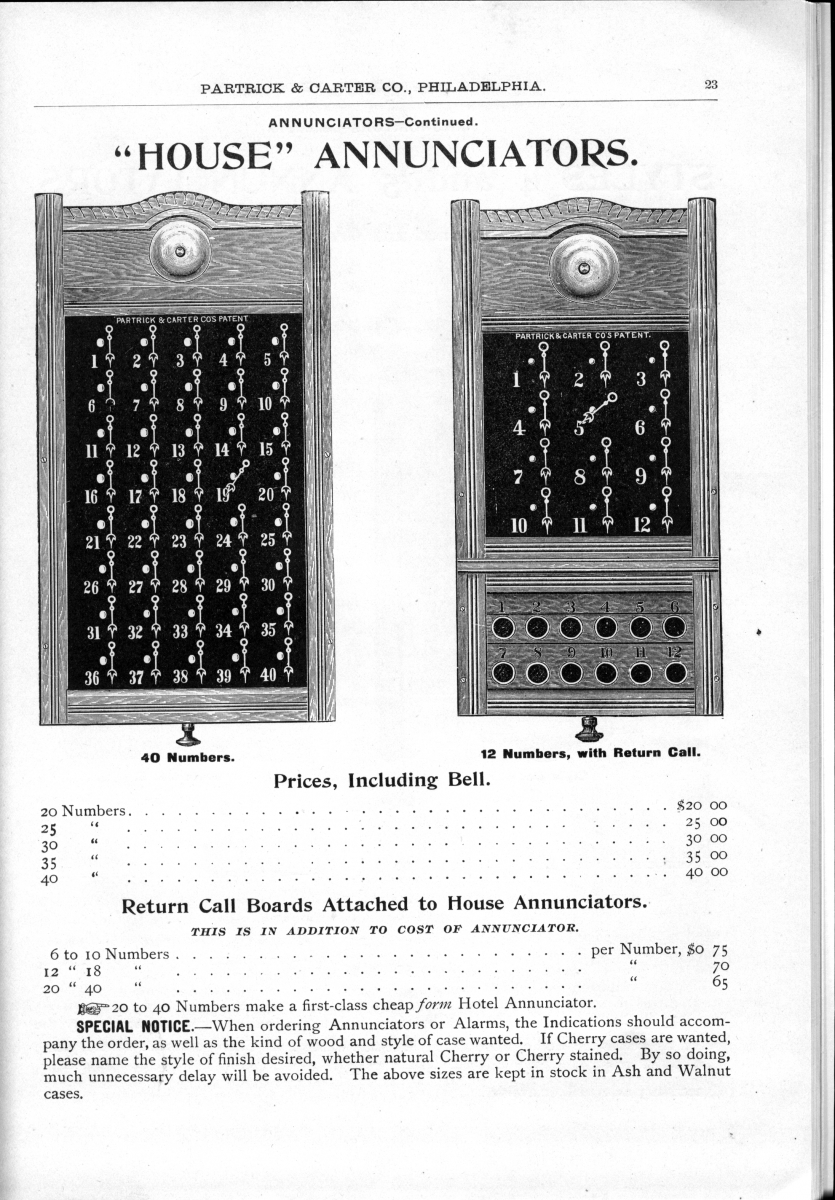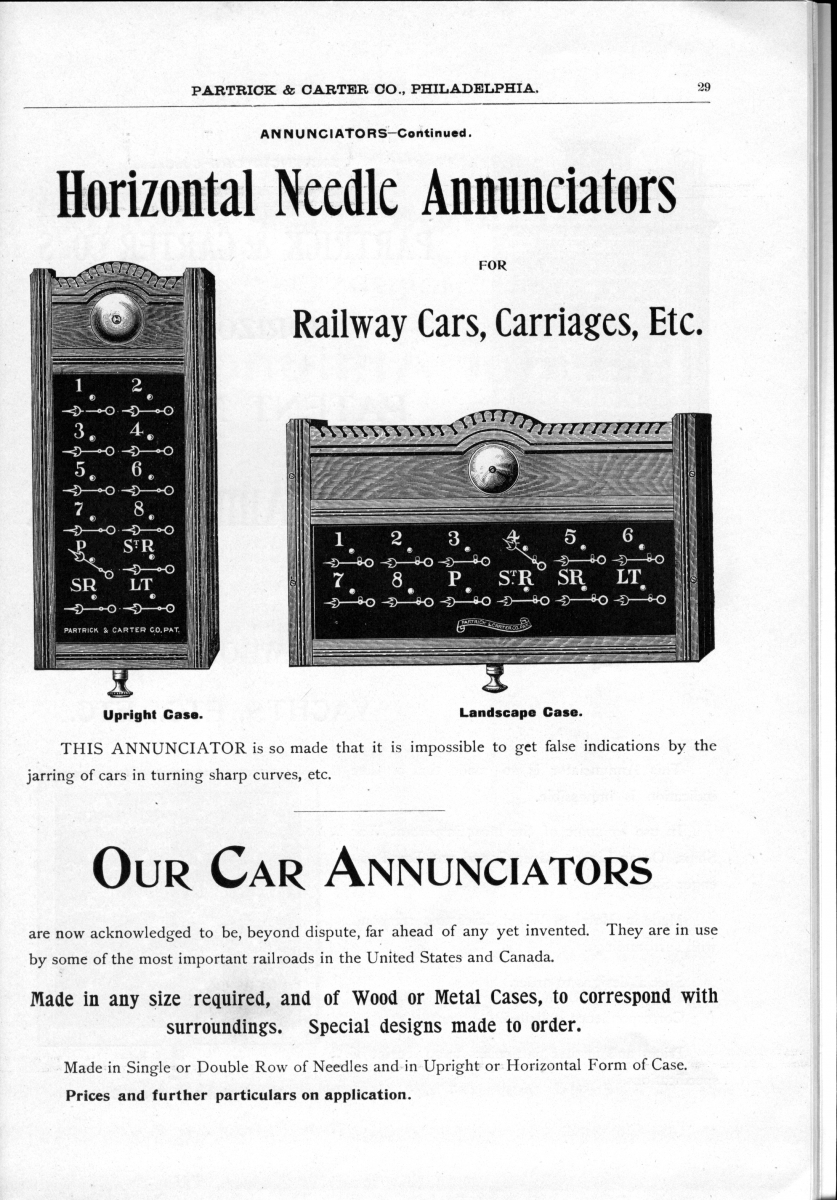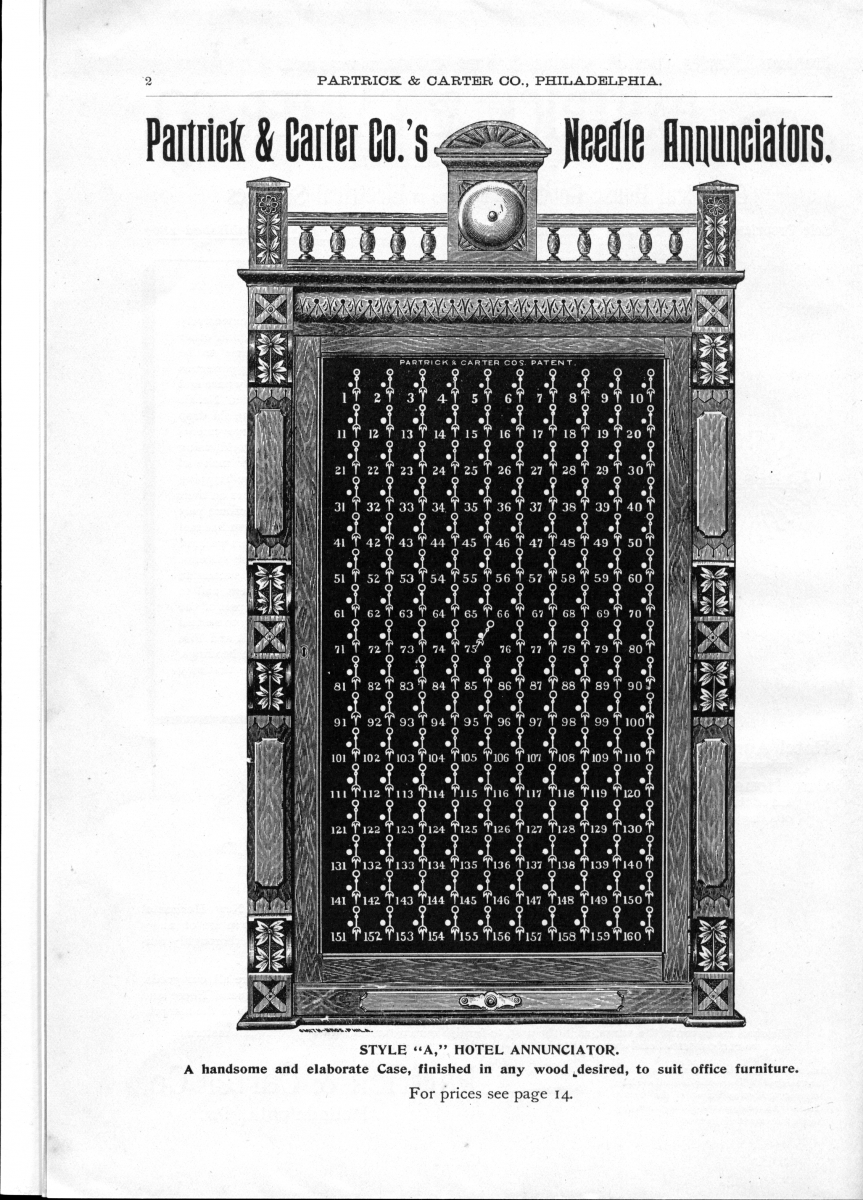 Downton Abbey season 5 ended in December, 1924. Do you think by the time the next season begins that Lord Grantham will be calling for Carson by pressing a button on one of these electric annunciators?
Linda Gross is a Reference Librarian at Hagley