Holidays at Hagley - November 21 through January 3
NEXT DATE: November 21, 2020 | 10 a.m. to 4 p.m. | Saturday
category:
Family Programs |
The 1803 du Pont family ancestral home, Eleutherian Mills, will feature holiday decorations and interpretation on the French traditions of exchanging gifts on New Year's Day and the celebration of Twelfth Night.
The residence exhibition "Holiday Entertaining" will focus on traditional du Pont family foods enjoyed during the holiday. Room displays include an afternoon tea, a traditional Christmas dinner, New Year's calling family gathering, and a festive holiday lunch. The kitchen will be set up with desserts ready to be transported to the dining room for a traditional Twelfth Night party.  Second-floor rooms will be decorated for a traditional Victorian Christmas with toys, dolls and games for children.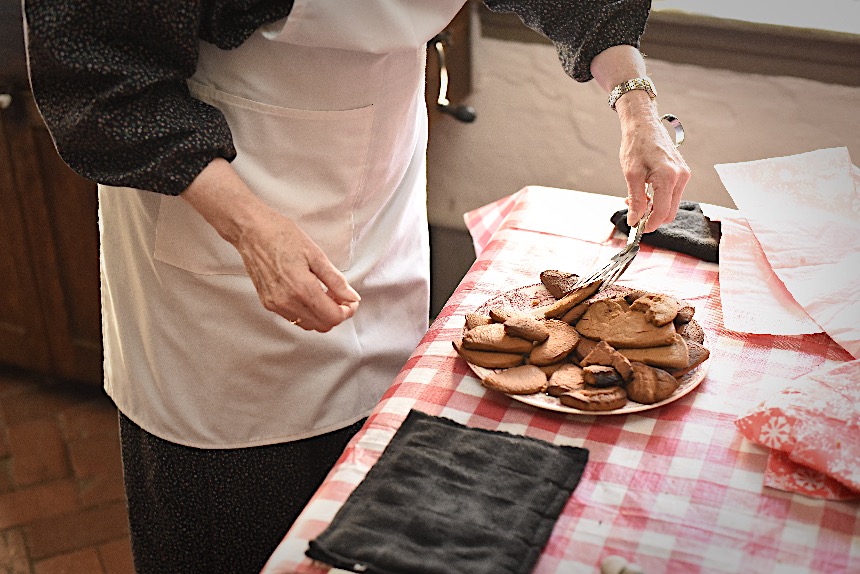 Holiday Weekends and Christmas Week Activities
Visitors of all ages can enjoy cookie decorating and ornament making, sample cookies in the Gibbons House, and write with a quill pen in the Sunday School.  

Gingerbread House Contest 
Stop by and see the festive entries in Hagley's annual Gingerbread House Competition.
Entries will be displayed in the Millwright Shop. Vote for your favorite entry! 
 

Santa at Hagley - December 5
On December 5, bring your camera for a photo with Santa.
Visit Hagley and take a special holiday photo with Santa. Santa appearances at 10 a.m., 1 p.m., and 3 p.m.
 

Twilight Tours - December 16, 22, 23, 29, 30, 2020 • every half hour 4:30 to 7 p.m.
See the Residence in a new light during Twilight Tours.
Enjoy a rare evening tour of the du Pont family home with festive holiday trees and lights. See the holliday exhibition, "Holiday Entertaining" in the du Pont family residence.
Groups welcome. Reservations required.
CLOSURES:
Hagley is closed on Thanksgiving Day (November 26, 2020) 
The museum will close at 2 p.m. on Christmas Eve (December 24) and will be closed all day Christmas (December 25).
41 other occurrences.
November 22, 2020
November 23, 2020
November 24, 2020
November 25, 2020
November 27, 2020
November 28, 2020
November 29, 2020
November 30, 2020
December 1, 2020
December 2, 2020
December 3, 2020
December 4, 2020
December 5, 2020
December 6, 2020
December 7, 2020
December 8, 2020
December 9, 2020
December 10, 2020
December 11, 2020
December 12, 2020
December 13, 2020
December 14, 2020
December 15, 2020
December 16, 2020
December 17, 2020
December 18, 2020
December 19, 2020
December 20, 2020
December 21, 2020
December 22, 2020
December 23, 2020
December 24, 2020
December 26, 2020
December 27, 2020
December 28, 2020
December 29, 2020
December 30, 2020
December 31, 2020
January 1, 2021
January 2, 2021
January 3, 2021
Related Events