Holidays at Hagley
NEXT DATE: December 2, 2020 | 10 a.m. to 4 p.m. | Wednesday
category:
Family Programs |
Visit Hagley this holiday season and see the property decked out for the holidays and enjoy a variety of activities.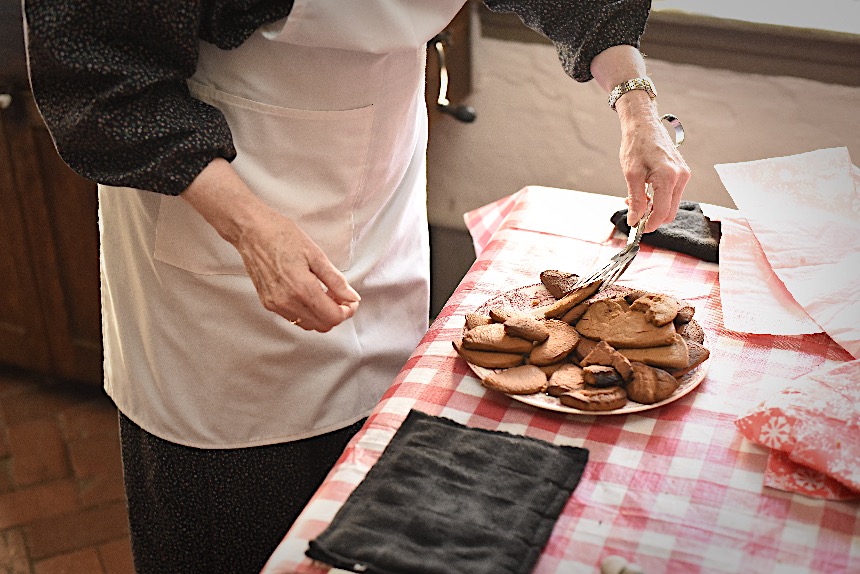 Holiday Weekends and Christmas Week Activities
Bring your family and friends to enjoy the holidays at Hagley. Head up to Workers' Hill where you can sample individually wrapped cookies outside the Gibbons House and peek into a nineteenth century kitchen where cookies would have been baked in a woodstove.
Every Friday-Sunday starting November 27, then daily from December 21 through January 3.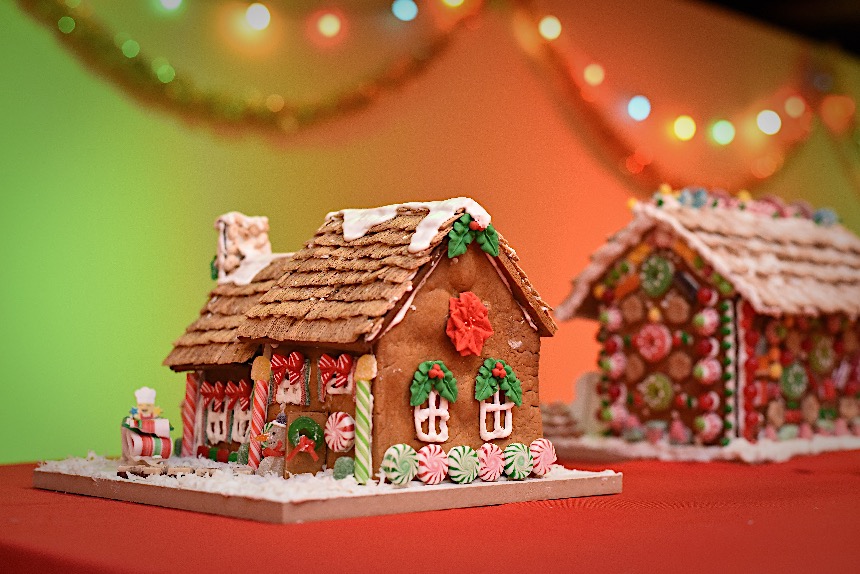 Gingerbread House Contest - December 1, 2020, through January 3, 2021
Stop by and see the festive entries in Hagley's annual Gingerbread House Competition.
These wonderful creations will be on display in the Millwright Shop.
Children will receive an activity kit to create a wooden gear ornament that they can make either while visiting Hagley or at home. 

Santa Day Celebration - December 5, 2020
Santa and Mrs. Claus stop by Hagley for a socially distant visit in the warmth of the Gibbons House kitchen along Workers' Hill.

Santa's Workshop Selfie Station
Step into a winter wonderland with Santa's Workshop Selfie Station.
The station is near Gingerbread Lane, where you can see the gingerbread house contest entries.
Santa's Workshop Selfie Station is open every Friday-Sunday starting December 4, then daily from December 21 through January 3.
Free Admission for Hometown Heroes
Free admission to Hagley Museum is available from December 1 through January 3 for teachers, front-line healthcare workers, active fire and police personnel, and others who have been working to keep the community healthy and safe.
Personnel who qualify for free admission includes doctors, nurses, care aides, paramedics, teachers, firefighters, EMTs, police officers, corrections officers, 911 dispatchers, and other professionals involved in emergency response.
To claim free admission, front-line personnel must show valid credentials upon arrival and must be present on the day of their visit. The complimentary admission will include up to two adults (including the Hometown Hero) and six children within the party.
Hagley Museum offers free admission to current military members and their families throughout the year. 
CLOSURES:
Hagley is closed on Thanksgiving Day (November 26, 2020) and Christmas Day (December 25, 2020)
 
31 other occurrences.
December 3, 2020
December 4, 2020
December 5, 2020
December 6, 2020
December 7, 2020
December 8, 2020
December 9, 2020
December 10, 2020
December 11, 2020
December 12, 2020
December 13, 2020
December 14, 2020
December 15, 2020
December 16, 2020
December 17, 2020
December 18, 2020
December 19, 2020
December 20, 2020
December 21, 2020
December 22, 2020
December 23, 2020
December 24, 2020
December 26, 2020
December 27, 2020
December 28, 2020
December 29, 2020
December 30, 2020
December 31, 2020
January 1, 2021
January 2, 2021
January 3, 2021
Related Events