One of the more beautiful items among our published collections is Album des célébrités contemporaines, publié par Lefevrè-Utile, Nantes, circa 1910. It was acquired in 2000 through the Seagram Fund, to augment our strong collection of World's Fair materials.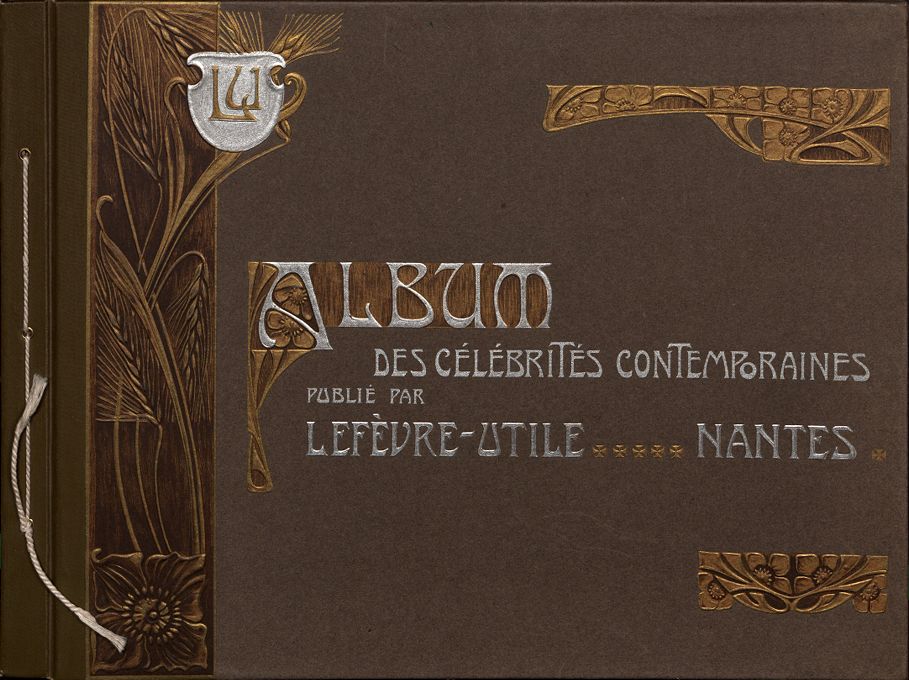 Lefevrè-Utile was founded in 1846 and the brand continues to this day. The company is located in Nantes, France. This stunning album was produced to celebrate the fact that Lefevrè-Utile won the Grand Prix for making biscuits, or cookies, at the 1900 Exposition Universelle in Paris.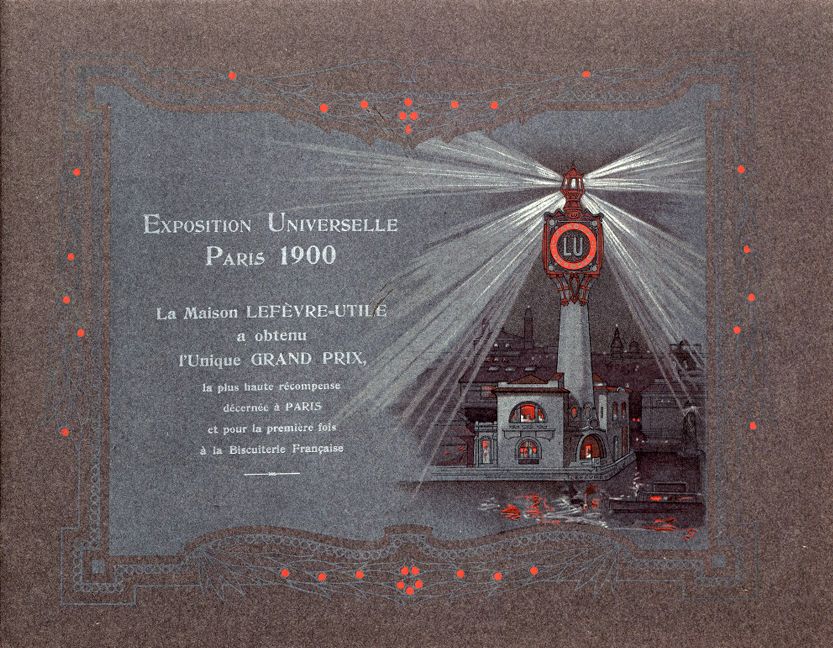 It contains embossed chromolithograph cards which promote the company. The cards were included in packages of cookies and were intended as a collector's item. Each card includes a prominent black and white photographic portrait of a contemporary French celebrity, together with a brief testimonial of cookie quality. Each is set within an artistic scene that is thematically linked to the personality portrayed.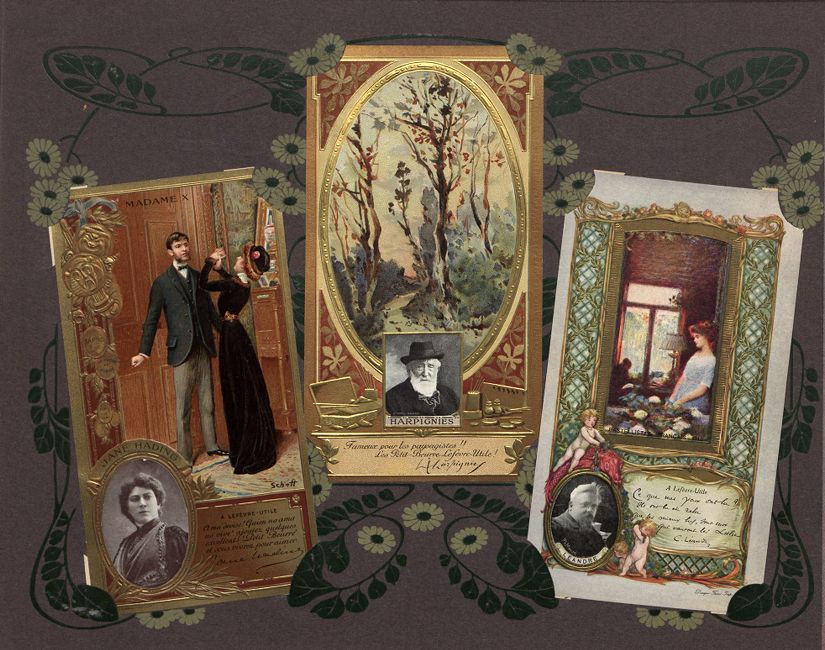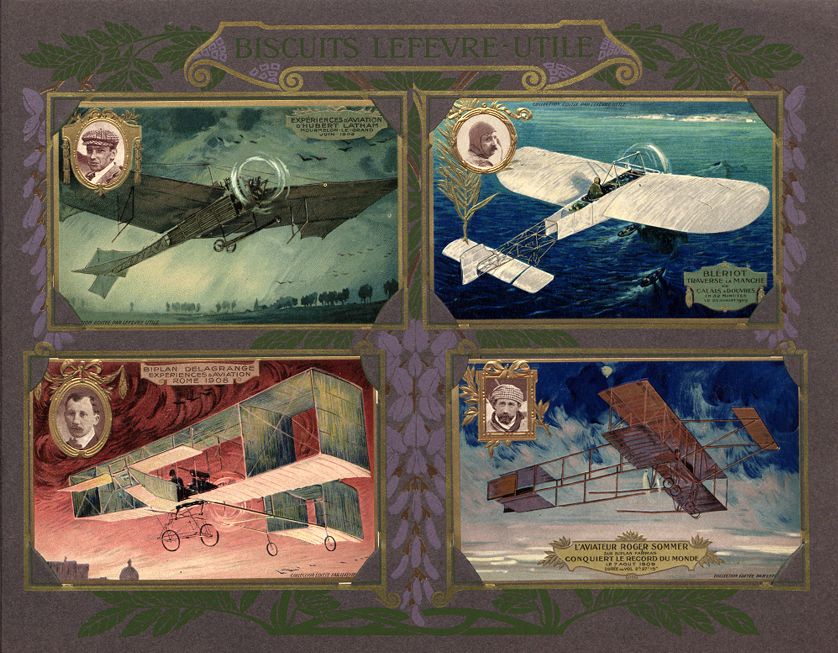 The artwork was composed by leading French artists and photographers of the day, working under the direction of commercial printers such as Draeger freres, Braun & Cie., and Cautlin & Berger. The celebrities represented include artists, writers, aviators, musicians, composers, actors, etc.
There are only four copies recorded in WorldCat for this rare album: one at Hagley, one at Princeton University, one at the Getty, and one at the Bibliotheque Nationale de France. You are welcome to view this album in person, if you are able to visit our library. If not, we have done the next best thing by scanning the complete album, available in our digital archive for all to enjoy. You'll have to find the actual cookies elsewhere, however...
---
Max Moeller is the Curator of Published Collections at Hagley Museum and Library.​