One of the first questions I was asked after being hired to head Hagley's Published Collections department was "Which books did the du Pont family bring with them to the United States on the American Eagle in 1799?" For the longest time I could not provide an answer, but now I can.
The mystery was not quickly solved. Hagley Library holds approximately 8,000 rare books, many of which were collected by the du Pont family over generations.
I found clues in bookplates, inscriptions, and source materials to help me understand the provenance--or history of book ownership--by the du Ponts. Manuscript inventories of books were compiled periodically by the family, but they were handwritten in French and frequently abbreviated in haste, and thus the exact books are not easy to identify today.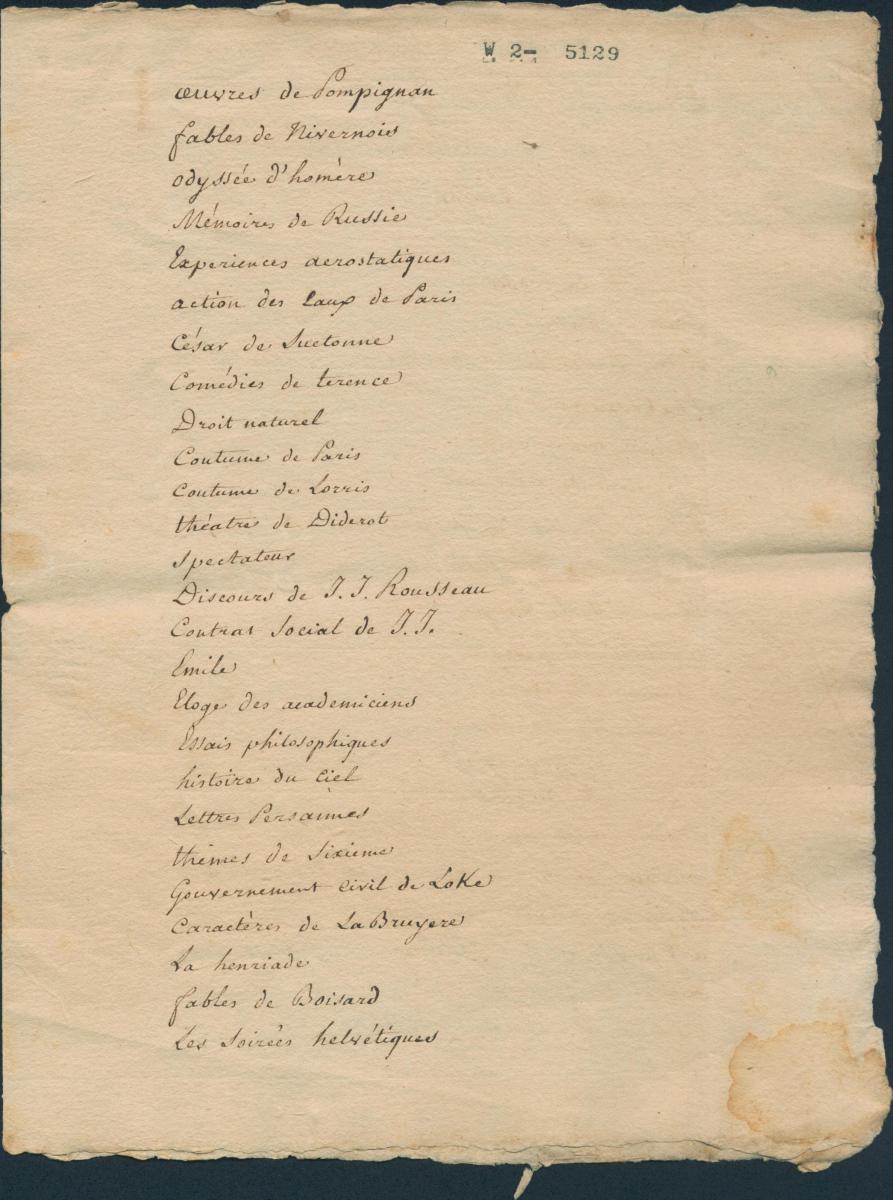 Fortunately for me, the heavy lifting was done by Evald Rink, a former Head of the Imprints Department and Library Bibliographer at Hagley Library. (A previous article written about Mr. Rink may be read here). Among his many other accomplishments, Rink conducted extensive research and produced a typescript entitled "A Family Heritage: the Library of the Immigrant du Ponts" sometime around 1986. This work is a fascinating read.
Based on his research for "A Family Heritage," Rink noted that he created his own inventory that reconstructed the original family library of Pierre Samuel du Pont de Nemours and his sons, Irénée and Victor. As part of that re-creation, he noted that 427 books were documented in the surviving manuscript packing lists from 1799, completed just prior to the du Ponts sailing to America. He wrote: "The books recorded in these lists are identified in the inventory as: 1799."
So far so good, but there was one problem: I could not locate Rink's inventory. I circled back to this question periodically over the years but could find no trace of it in the library.
The lesson I finally learned is that one should not be too literal. Rink's inventory was not a typescript inventory on paper, as I assumed. Rather, the "inventory" consisted of cryptic notations on physical catalog cards that were hidden in plain sight all along. So a simple annotation of "1799" on a catalog card meant that Mr. Rink had verified that a given book was recorded in the du Pont family packing lists from that year.
Once I belatedly realized this connection, an answer to my question was in sight.
The next challenge was to make Mr. Rink's inventory technique usable to staff and researchers. Notations on physical catalog cards are great, but you have to be on-site to take advantage of them, and you have to know the specific authors or the titles for which you are searching. Plus, individual notations on catalog cards do not lend themselves to an overview of the family library as a whole.
We decided to do something to make this information more readily available. I worked with Alice Hanes, our Technical Services Librarian, to coordinate the efforts of auxiliary staff to accomplish our goals. Initiated as an internship in 2015 by Mary Hanes, the work of verifying the relevant rare books and transferring provenance notations to the corresponding online catalog records was continued through 2016 by Lee O'Brien, a retired librarian and long-term volunteer. In the summer of 2017 Cora Moeller, a student volunteer, tagged their records with a collection-level note in plain English that makes this body of work findable by our researchers.
A subsequent search of our online catalog now indicates that 296 of the 427 books listed in the 1799 packing lists are known to be held by Hagley Library.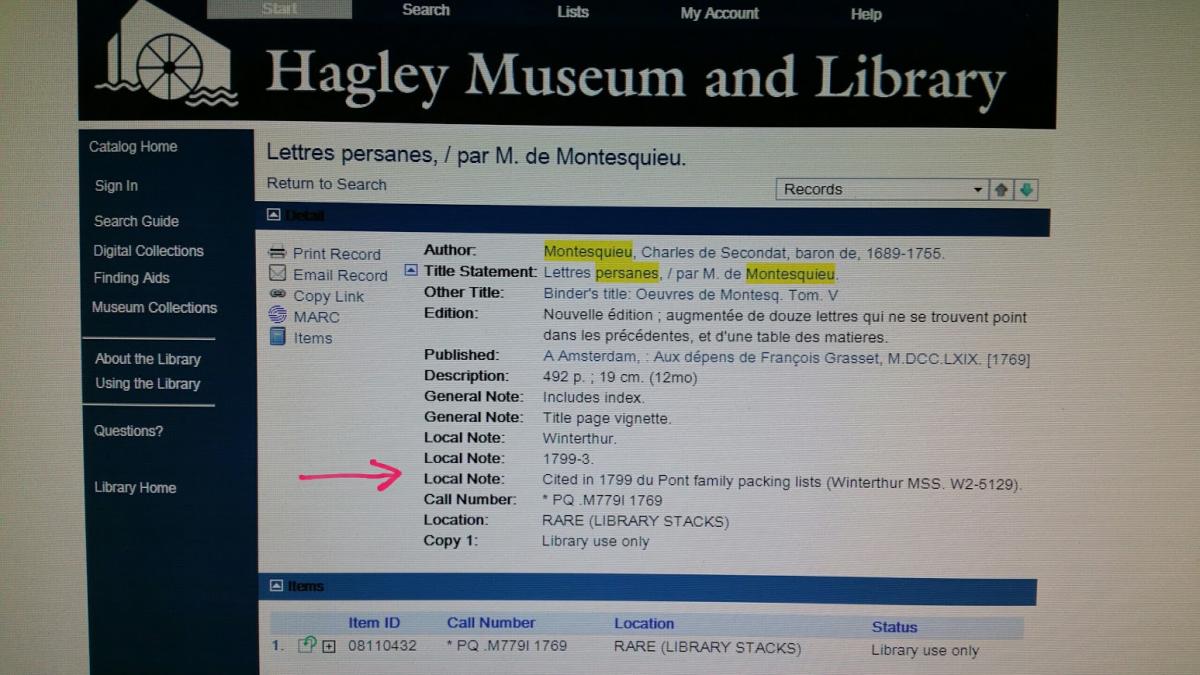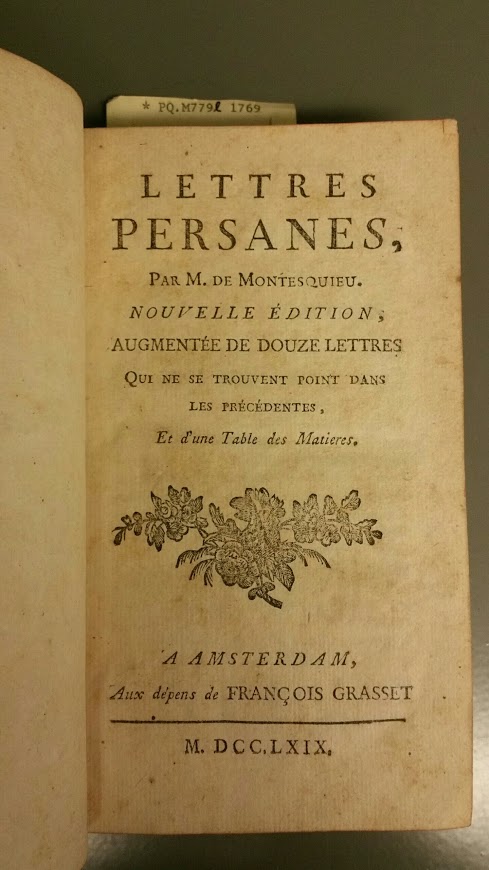 Finally, we can specify which of the books held by Hagley Library were actually brought over from France on the American Eagle, landing in Rhode Island on January 1, 1800. If you would like to see the online catalog records for these titles, you can click on this link. Or you can visit Hagley's online catalog and select "1799 du Pont family packing lists."
The titles can be sorted easily by author, title, or subject and/or printed for your browsing convenience. If you wish to read any of these specific books, please visit the library and we will be happy to assist you! For more information please email askhagley@hagley.org.
---
Max Moeller is the Curator of Published Collections at Hagley Museum and Library.