I have been given the fantastic opportunity to work at the Hagley Library in the Archival Collections Department to help process the Catalyst, Inc. records. As a nonprofit research and advisory organization founded in 1962, Catalyst works to advance women in business and the professions. I have specifically been processing the research section of the Catalyst collection. Catalyst conducted research to enable professional women in the workplace to achieve maximum potential and support employers to make the most of their female employees' talents. Through interviews, focus groups, and surveys, Catalyst addresses issues that women face in the workplace and develop effective responses. This research would often result in Catalyst's publications that examined the outcomes of the methodology and provided possible cost-effective solutions.
I am currently processing the Women of Color in Corporate Management study in the research component of Catalyst. This study reflects Catalyst's decision to research the barriers and opportunities related to the development and advancement of women of color in corporate management beginning in the mid-1990s.
The Women of Color in Corporate Management study includes about ten boxes full of completed surveys sent to managers and professionals in 30 major U.S. corporations. A considerable amount of marginalia in the surveys evokes one to think about the different uses of these sources by future scholars. It prompts the question: How will historians view and apply these surveys in the future? Even though the answers to the survey questions are meant to be more quantitative rather than qualitative, women of color continued to include their insight and elaborate on answers they deemed necessary. This allows scholars to probe deeper into disciplines of gender, sexuality, race, and ethnicity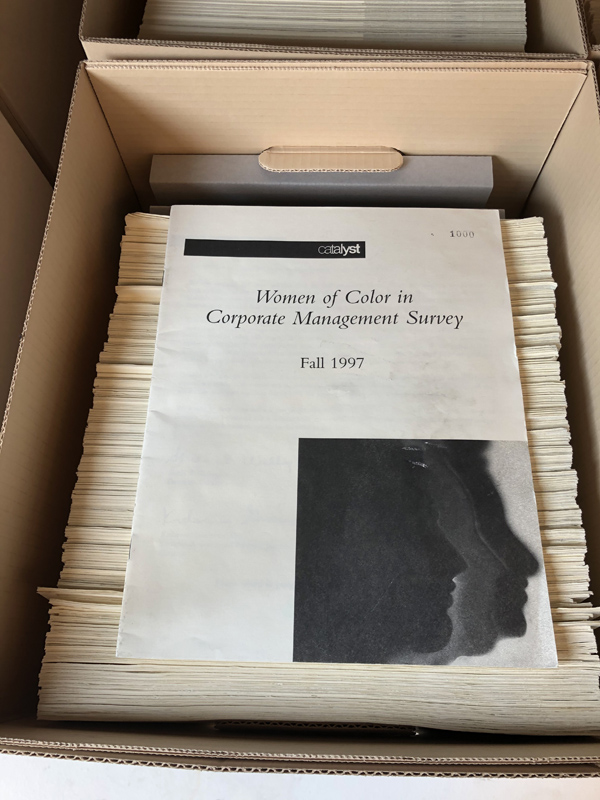 On a personal note, processing this study along with the other Catalyst studies has given me a better understanding of archives and an appreciation for those that work at Hagley and similar research institutions. As a historian, visiting archives is an important aspect of the research process, and discovering the perfect source from those archives gives a feeling that is both enlightening and compelling. That feeling is achievable because of the efforts of archivists and others working in archives that processed those sources with researchers in mind. I am very thankful to learn about archival best-practices and processing at Hagley.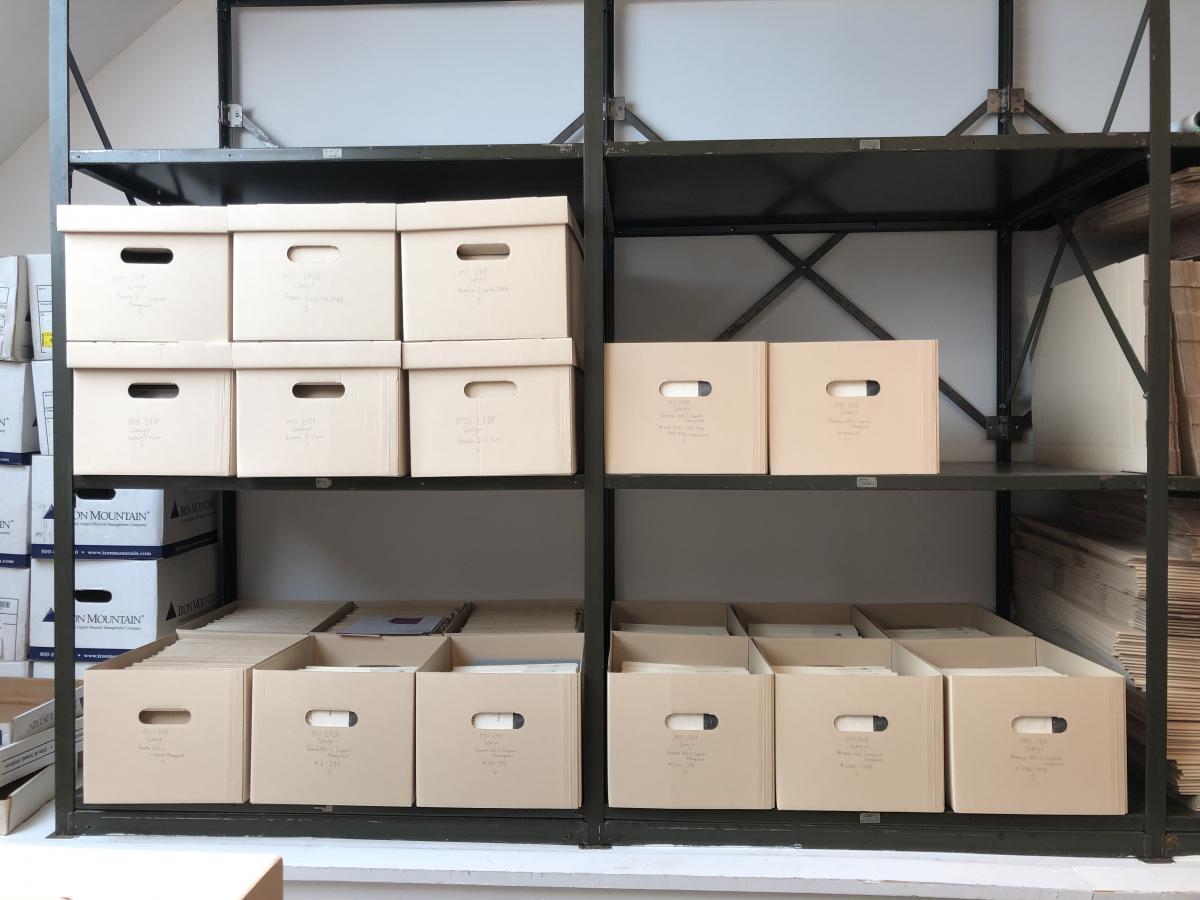 Nicole Kolessar is a Graduate Assistant at Hagley Museum and Library and a second year Master's student studying History at the University of Delaware.​