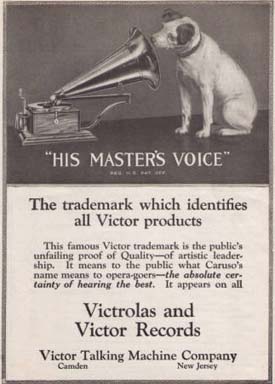 The Hagley Library was fortunate to receive the collections of the David Sarnoff Library after it closed in 2009. Staff at the Hagley Library have been busy processing portions of the nearly 3,000 linear feet related to the career of David Sarnoff and the Radio Corporation of America. It is an incredibly important collection that traces the development of significant 20th century technologies like radio, television, and computer.
In addition to the paper records transferred to Hagley, we also received a collection of digital records. Much of the digital content is comprised of photographs, documents, and publications digitized by the Sarnoff Library staff over the last decade. Hagley's Digital Collections Department has begun the process of making selections of this material available online. This is but a miniscule portion of all the Sarnoff collections but offers researchers a preview of what is to come.
The following selections are currently online in Hagley's Digital Archives. We will continue to add new materials in the coming years as staff time allows:
This is just a "drop in the bucket" of an important collection of 20th century history. Visit the homepage to the digital collection here.
Kevin Martin is the Curator of the Digital Collections Department at Hagley Museum and Library.