Hagley is excited to announce the addition to the Digital Archives of a significant resource on the history of battery, radio, and television production. Digital copies of 139 issues of the employee newsletter Philco News spanning the years 1945 to 1962 were recently donated to the Audiovisual Collections and Digital Initiatives Department and are now available to view online. Philco News was published monthly by the Public Relations Department at Philco Corporation expressly for distribution among employees of plants in and around Philadelphia. Early issues document the World War II battlefield and Philco war production; others illustrate a post-war period of booming commerce and production in the United States.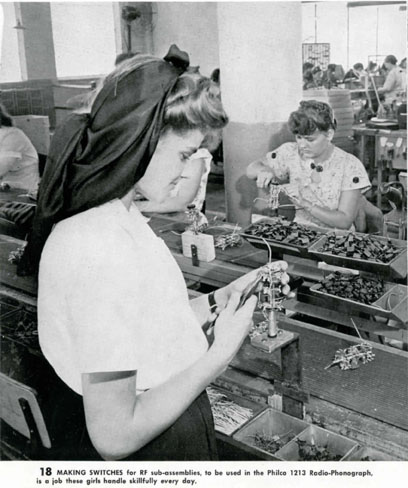 Most issues of Philco News begin with an editorial column of commentary on war or the economic and political landscape, followed by articles featuring Philco products with a focus on production, distribution, research, and development. Articles also document new plant construction and company expansion, Philco radio and television stations, and fundraisers and other events. Philco employees are featured heavily in photographs throughout the newsletter. Staff updates informed readers of anniversaries, awards, promotions, and transfers, even personal tidbits such as weddings, births, and interesting hobbies.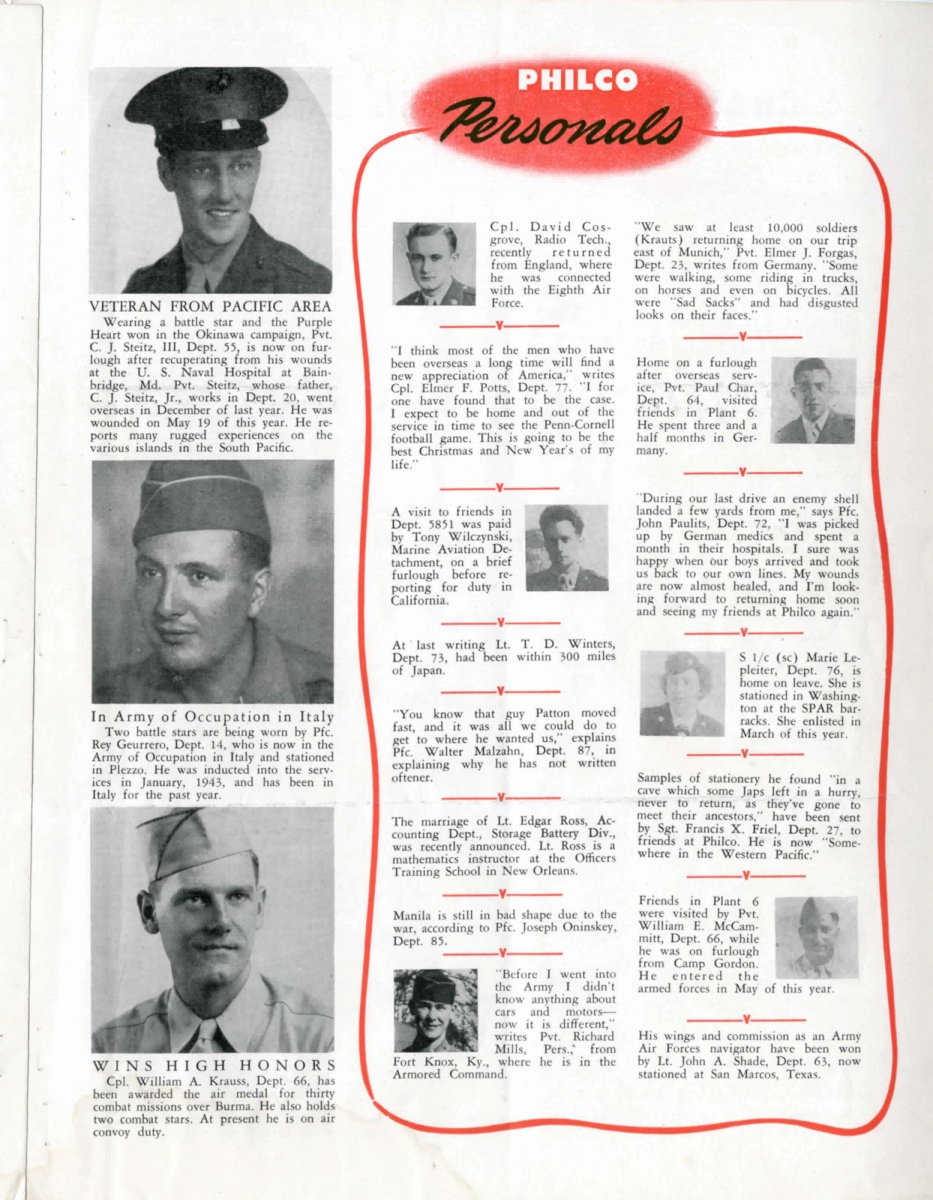 Issues published during World War II contain details about Philco employees turned soldiers including memorials to those who died in battle, brief updates on individual soldiers including acknowledgement of service awards and excerpts from letters they wrote.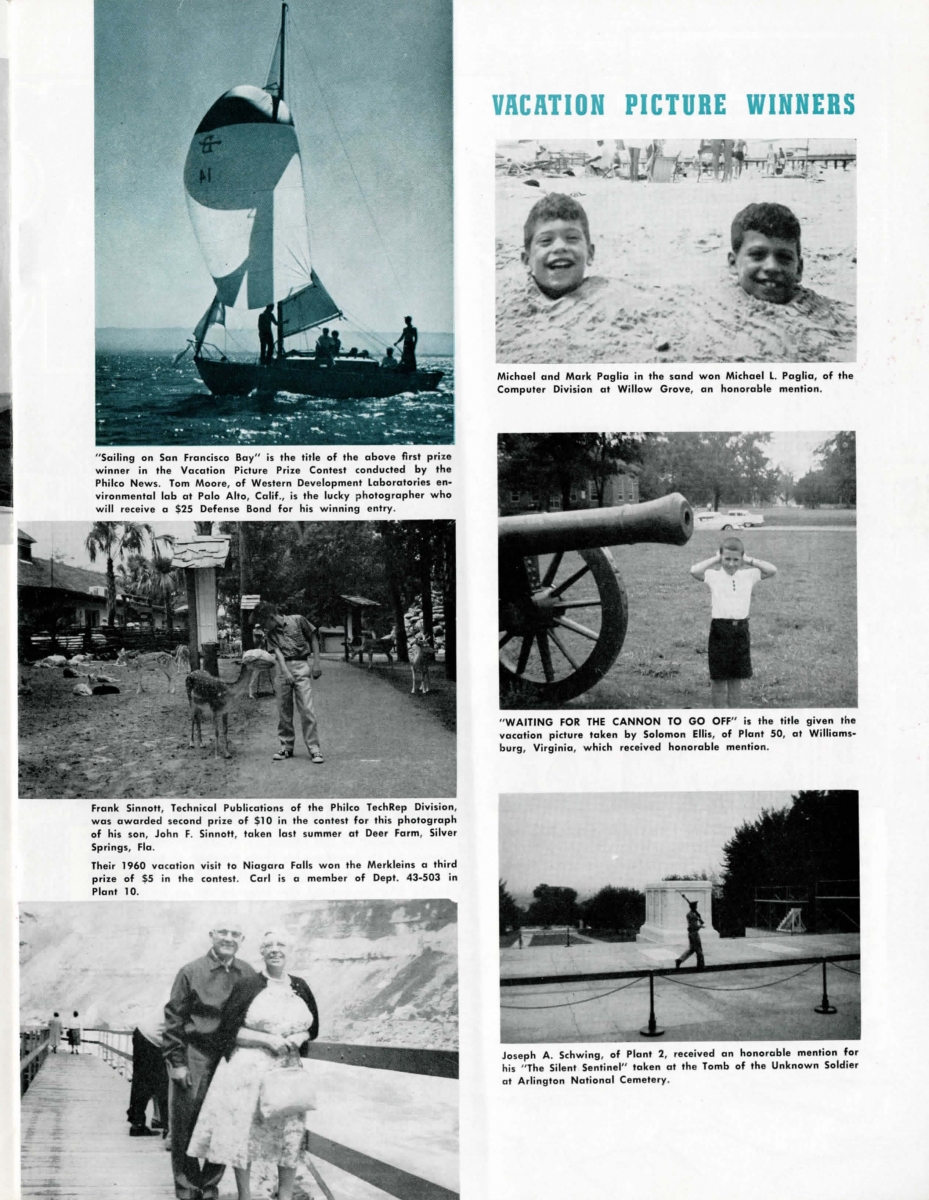 More lighthearted sections include anecdotes and historical narratives on Philco and its products; a clever cartoon was printed on the back cover of early issues.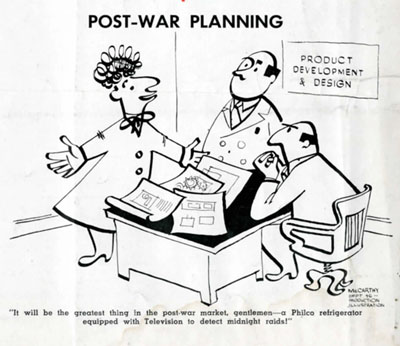 This digital collection is an important resource for both scholars researching the household electronics market and those interested in World War II and the post-war era. It also provides insight into employee-employer relations at a large, successful industry in addition to documenting the rapid technological growth that occurred during the mid-twentieth century.
Please click on the following link to access the Philco News digital collection: http://digital.hagley.org/cdm/search/collection/p16038coll20
---
Abby Adams is the Digital Archivist in the Audiovisual Collections and Digital Initiatives Departments at Hagley Library.