Lately, we've been very busy here in Museum Collections: patent models going to China, preparing for a patent model exhibit, and processing more patent models from our collection.
However, we haven't forgotten our other collections here at Hagley. We've recently added a large batch of gunpowder cans to our online collection!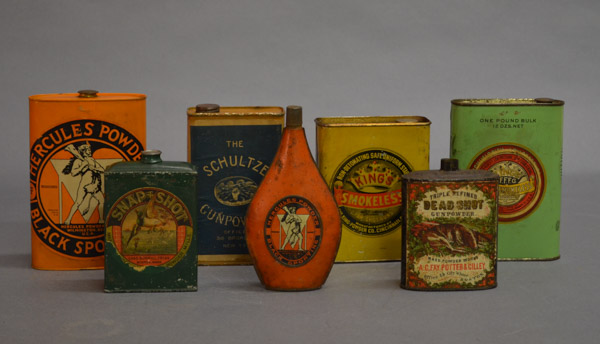 The gunpowder cans cover a variety of manufacturers and designs, including DuPont, Laflin & Rand, The Hazard Powder Company, and Hercules Powder Company. The recently added group also includes some names that might not be as familiar: such as the King Powder Company, American E. C. Powder Company, and Muller & Cie. Most of the cans are from the late 19th century or early 20th century, but we have a few as early as the 1840s, and one from the 1980s. 
One of my favorite new additions is this small gunpowder can: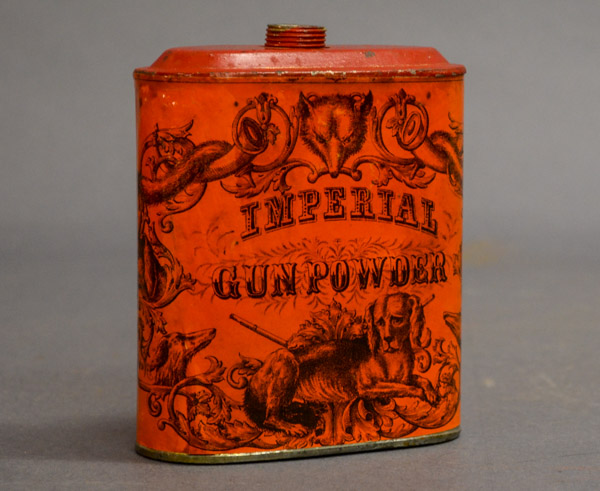 The Eureka Powder Works was a short lived powder works in New Durham, New Hampshire and had a colorful history and tragic ending. Given the short life of the mills, which only operated from 1856 to 1861, it's incredible that any cans survived from The Eureka Powder Works at all- we have several others in the collection.
This can also has the classic imagery associated with hunting that you find on so many gunpowder cans: dogs, game animals, guns, and horns, but with an unusual black and orange color scheme.
Find your favorite gunpowder can- there are plenty to choose from!
---
Keith Minsinger is the Museum Registrar and Collections Database Manager at Hagley Museum and Library.