Monday, December 19, 2022
During a nearly fifty-year career, Irv Koons (1922-2017) earned a reputation as one of the most innovative and influential designers in the packaging industry, with awards in nearly every major packaging competition. His industrial design firm, Irv Koons Associates, Inc., which he founded in 1949, provided packaging, marketing, and design services to many of the mid-twentieth century's most notable manufacturers before it was purchased by the advertising agency of Saatchi and Saatchi in 1981.
Now, Koons is also the subject of a new digital collection in Hagley Library's Digital Archives, which combines selections from Hagley Library's collection of Irvin Koons photographs (Accession 1996.315), Irv Koons papers (Accession 2132), and Irv Koons memorabilia (Accession 2716).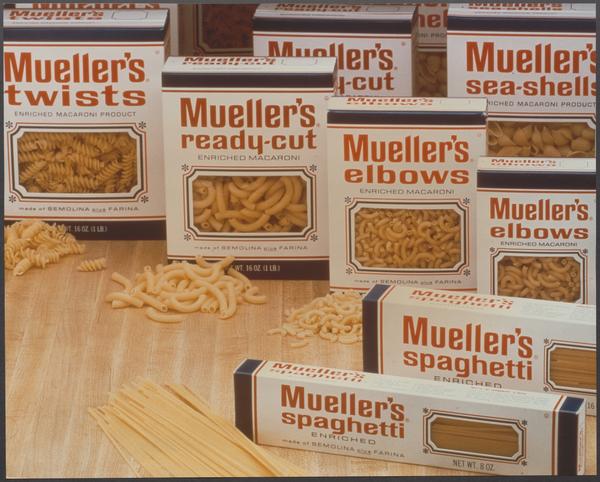 Many of Koons' clients formed long-standing and productive working relationships with the designer. His work for firms like the American Can Company (manufacturer of Dixie Cups), Revlon, Joseph E. Seagram & Sons, Inc., Johnson & Johnson, Proctor & Gamble, Scott Paper Company, and C.F. Mueller Co., in addition to other major national brands, created award-winning packaging designs and marketing campaigns, as well as a loyal client base that produced a historical record of work stretching up to a decade or more.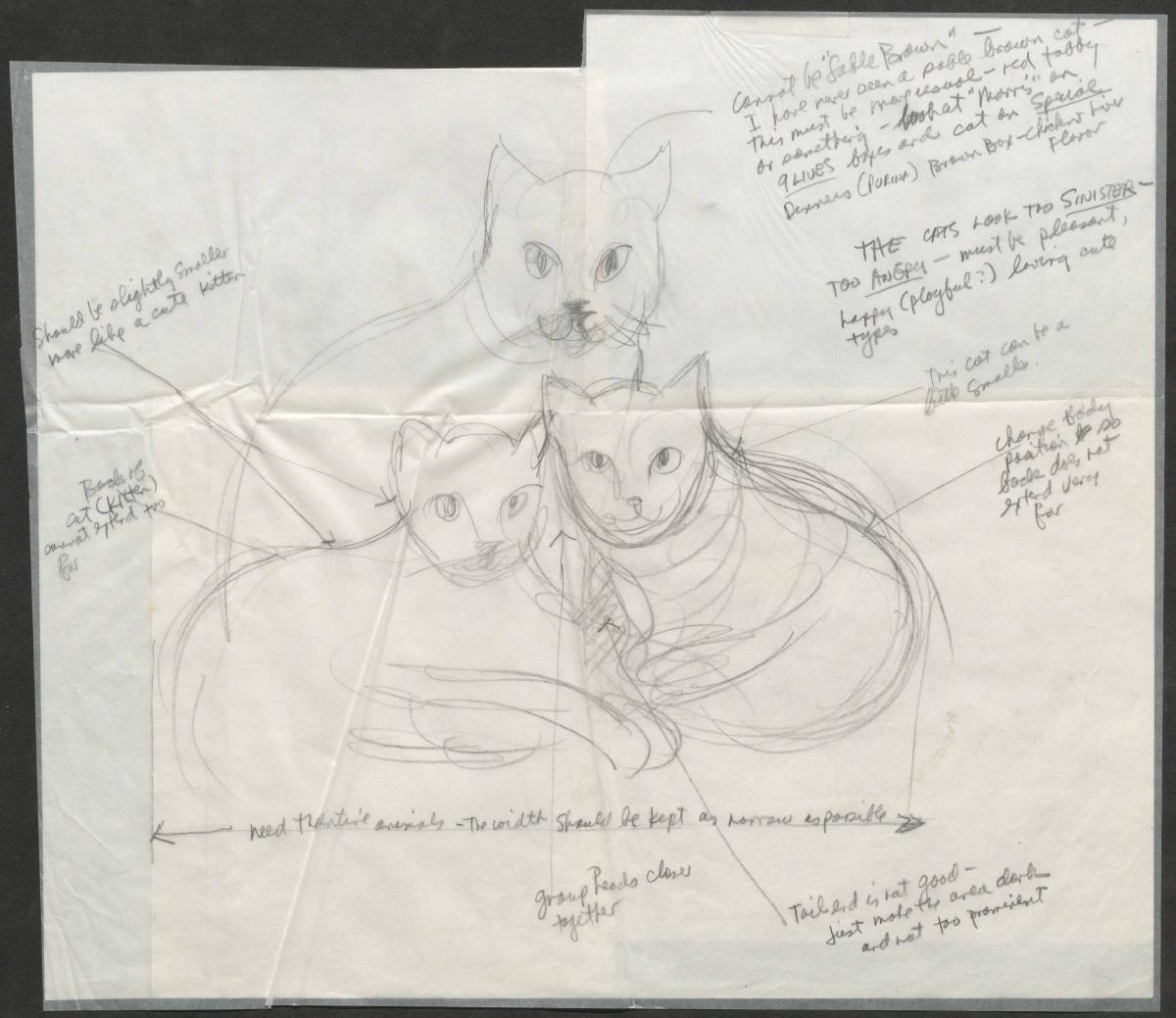 The papers in these collections also reveal some of the trials and tribulations of packaging design. Records associated with the Barton's Candy Corporation, for example, disclose that despite a successful product launch, the company's president "proved to be such a difficult client, the designer resigned the account after less than 2 years association." Another letter in the collection from Koons to Gerry Ostrov, product director for Johnson & Johnson, apologizes for a "disturbing outburst" during a meeting about creative design, which Koons attributed to his emotional involvement regarding the work at hand.
However, the most notable conflict documented by these records was the one between Koons and ALPO Petfoods. When the company began marketing cat food in the mid-1980s, it secured the services of Irv Koons Associates. Koons soon began developing comprehensive sketch ideas in 1986, like the one seen on the right, which was ultimately abandoned because the cats looked "too sinister – too angry." 
While this work was being conducted, ALPO also approached Koons about using Garfield, the cartoon cat, as a marketing gimmick. Koons worked with Jeff Davis, the creator of Garfield, and the Garfield corporate team, to develop a full can line using the branded imagery. The result was a marketing campaign that won several industry awards and was heralded as the "most successful pet launch of the past decade." ALPO's cat food line became the "biggest selling new product of 1989 and 1990 among all dry grocery products," according to industry data.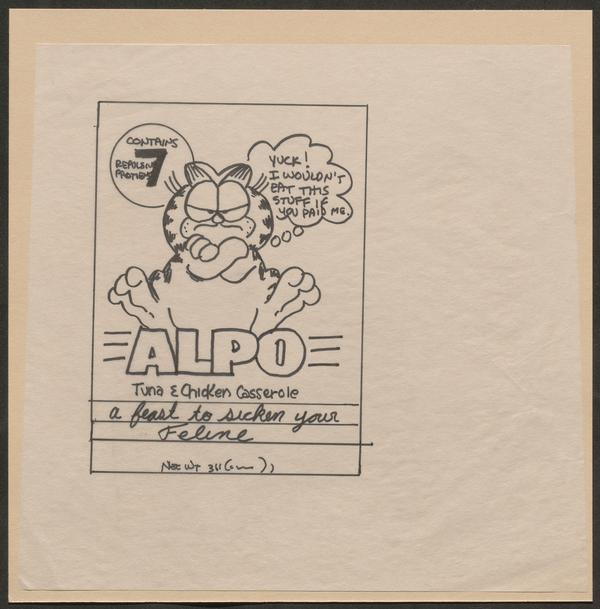 However, the relationship between Koons and ALPO soured. In 1988, ALPO management had contracted with another firm to copy Koon's work for final production and printing, even though the firm's contract mandated that all finished art and mechanicals be produced in-house by Irv Koons Associates. Irv Koons Associates successfully sued ALPO for breach of contract, forcing ALPO to pay the entire sum for the production of mechanical art. The records in this collection document not only many of the formal communications associated with the resulting breakdown of Koons' relationship with ALPO, but also his own personal frustrations, as seen in the sketch on the right. 
The new digital collection includes these and many other materials documenting Koons' work in marketing and industrial design, his efforts to expand awareness about the historical and contemporary importance of packaging in a consumer economy, his work as an educator in the field of marketing and package design, and his work in advocacy on behalf of developing nations. Given Koons' status in the field, the collection is also a useful resource for studying the growth and development of the packaging industry in the second half of the twentieth century. To view it online now in our Digital Archive, just click here! 
Skylar Harris is the Digitization and Metadata Coordinator for Hagley Museum & Library