Monday, September 18, 2017
The Manuscripts and Archives Department is pleased to announce the opening of the John Gordon Rideout papers. The collection was donated to Hagley Museum and Library in 2016 by his daughter, Alyce Rideout.
 
John Gordon Rideout (1898-1951) was an industrial designer whose collection at Hagley includes manuscripts, graphic materials, publications, and objects documenting his career and personal life.
 
Rideout's career began at an architectural firm in Spokane, Washington. His employment ended in September of 1918 when he enlisted in the Navy. Two months later on November 11, 1918 the Armistice was signed ending World War I. Rideout chose not to serve during peacetime and applied for an early discharge. 
 
After the war Rideout returned to his birthplace, St. Paul Minnesota, and began a career in advertising and typography. During this time, he became the president of the Advertising Club of St. Paul. This experience sparked his interest in typography and in 1925 he left Minnesota for a job in Chicago. Working at one of the largest paper manufacturers in the country, Brander Smith & Co., Rideout acted as their advertising and sales promotion manager. Through this phase of his career, John Gordon Rideout was appointed the Chicago Secretary of the American Institute of Graphic Arts in New York, and was involved in the formation of the Chicago Society of Typographic Arts.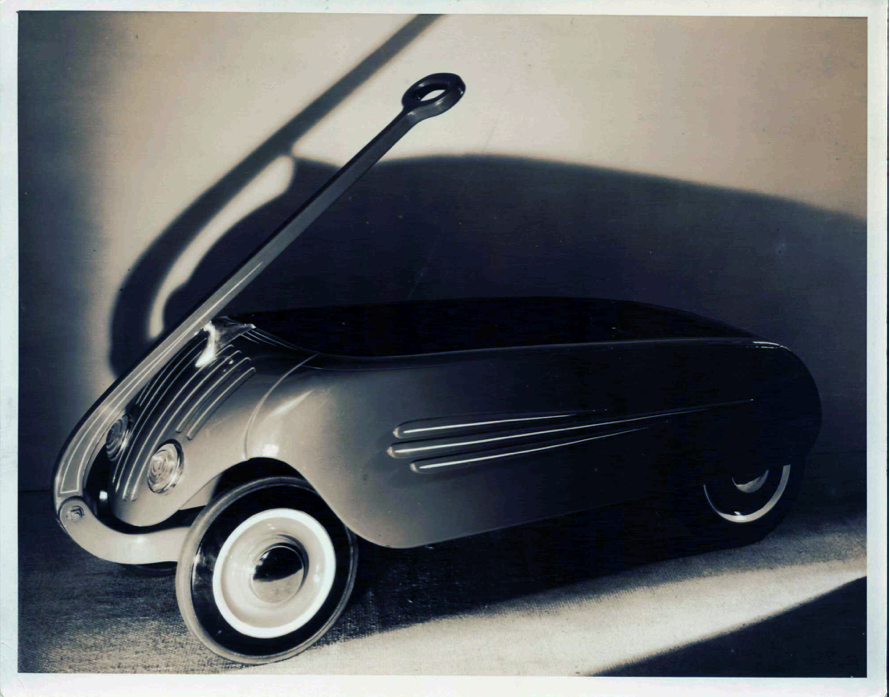 Rideout was determined to be an architect and to design three-dimensional objects. In 1930 he left the typography and advertising world to focus specifically on design. That year, the census lists him living at 2148 Glenwood Ave., Toledo, Ohio, as head of the household, with his mother. From 1930 through the end of his career, John Gordon Rideout submitted over fifteen patent applications for consumer goods made from specialty alloys and plastics, rubber, and steel.
Toledo's School of Design was bustling in the 1930's and held exhibitions featuring designs of students and notable designers. Exposure to the free-flowing ideas of fellow designers gave way to an atmosphere of great creativity. Rideout dedicated the next four years to establishing the industrial design firm of Van Doren and Rideout. Their designs for American National Company's Skippy Racer, Toledo Scale Company's Sentinel Duplex Scale, and Air King's Skyscraper radio were recognized by Depression-era consumers as streamlined and practical. Rideout believed that efficient and proper design of the functional parts of an object would appeal to the consumer.
 
In 1936 Rideout left the partnership with Van Doren and relocated to Cleveland, Ohio. He hired Arthur N. BecVar, an industrial designer with an engineering degree, and Ernst Payer, who studied under Frank Lloyd Wright. Together they formed John Gordon Rideout and Staff. Their company found success with Wagner Manufacturing Company's Magnalite cookware and the classic metal Shell chair for Calumet Manufacturing Corporation.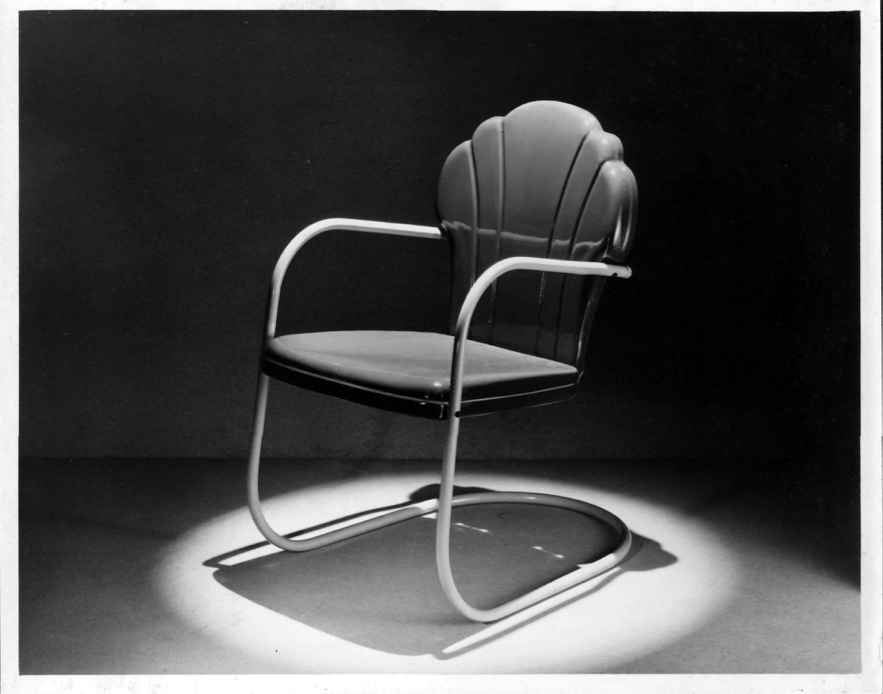 In 1937 Jack married Alice Chalifoux, the principal harpist with the Cleveland Orchestra, and began designing their new home. The mid-century modern marvel was showcased in a 1941 newspaper article in The Cleveland Press. The headline from November 28 reads, "Engineer designs home on the Chagrin Valley Lip: Engineers home is full of surprises. Outdoor cold regulates buried heating system." The construction is well documented in this archive.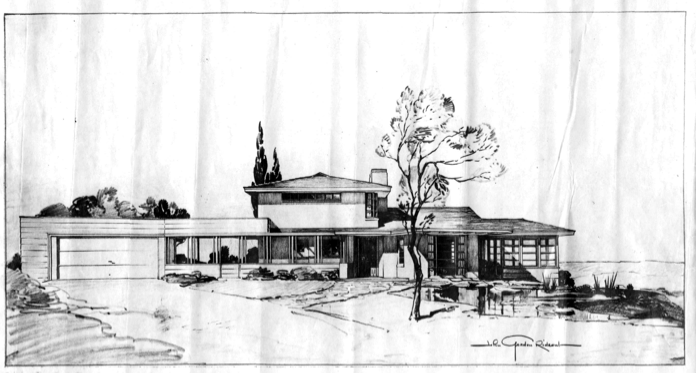 In 1946 Rideout closed his firm John Gordon Rideout and Staff, but continued working. B. F. Goodrich employed Jack's design skills when faced with a brand identity crisis in 1948.
 
The following year, Rideout submitted patent applications on behalf of Gendron Wheel Company for an "invalid-chair" that would easily collapse for storage and transportation. The patent was issued October 18, 1949. Rideout and his wheelchair design were celebrated in a 2002 exhibit at the Toledo Museum of Art. 
 
Rideout died from hypertension in Cleveland, Ohio on May 22, 1951 at the age of 53.
 The finding aid for the John Gordon Rideout papers includes a detailed biography and a description of the collection at Hagley. A set of nitrate negatives from the collection have been scanned for preservation and are available online in the Hagley Digital Archives. Some of the images, likely dating to the early 1930s, depict Frank Lloyd Wright and his Spring Green, Wisconsin, estate, Taliesin.
 
For further information, please contact askhagley@hagley.org. 
---
Marsha Mills is the Foundation Archivist in the Manuscripts and Archives Department at Hagley Museum and Library.