As I process more of the Ken White Collection, I have come to feel that I am taking part in a grand treasure-hunt in which I unearth another gem nearly every day!
This week, I discovered among the oversized items in the collection, Ken's scrapbook from the early years of his career. Titled "The published work of Ken White," and dated "May 1947 to date," it covers the years from 1947 to 1951.
Artistically assembled, with many hand-drawn or hand-crafted and painted decorations by Mr. White himself, it is a wonderful collection of newspaper and professional journal articles about or authored by White and the various projects he completed during these years.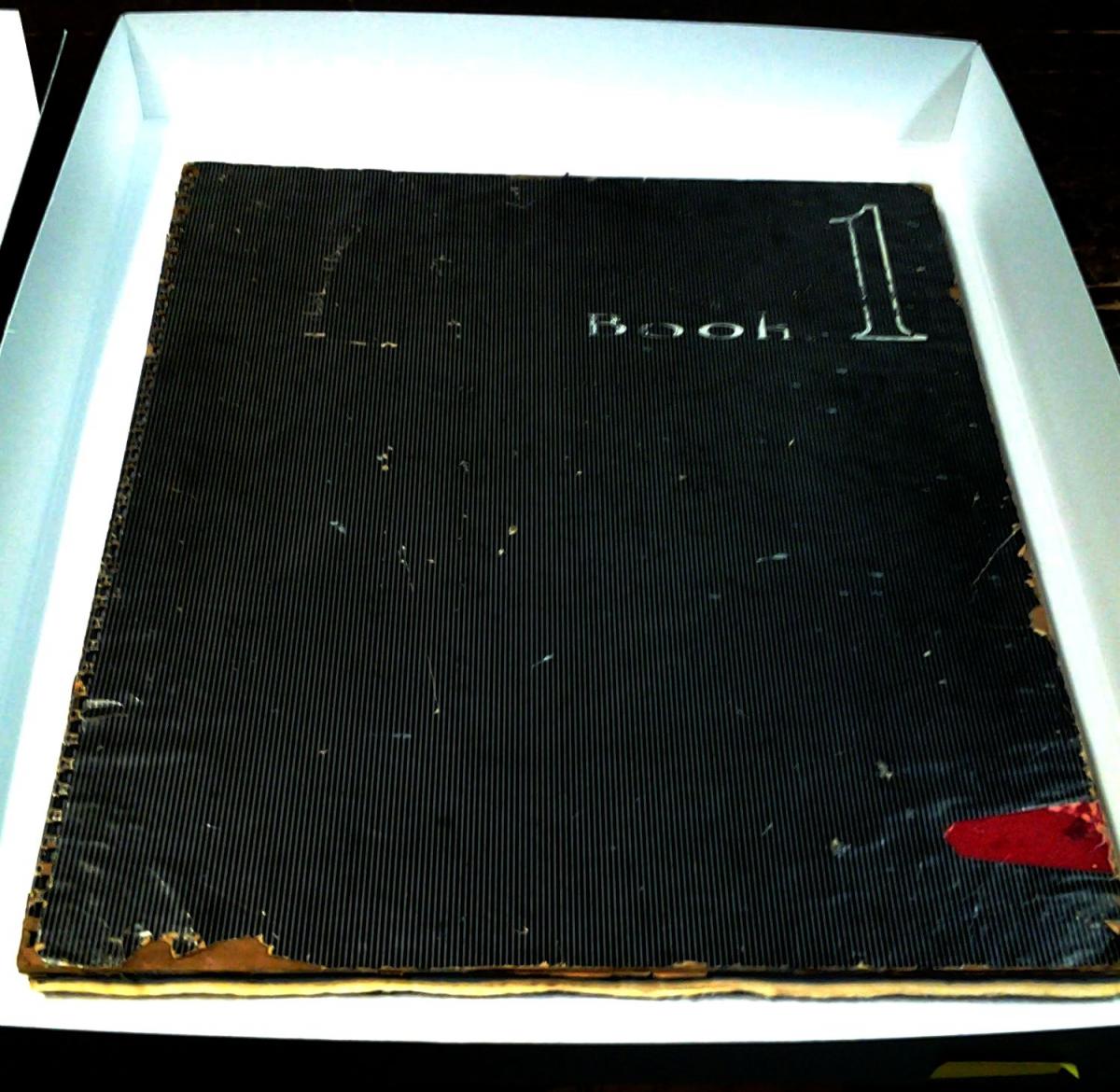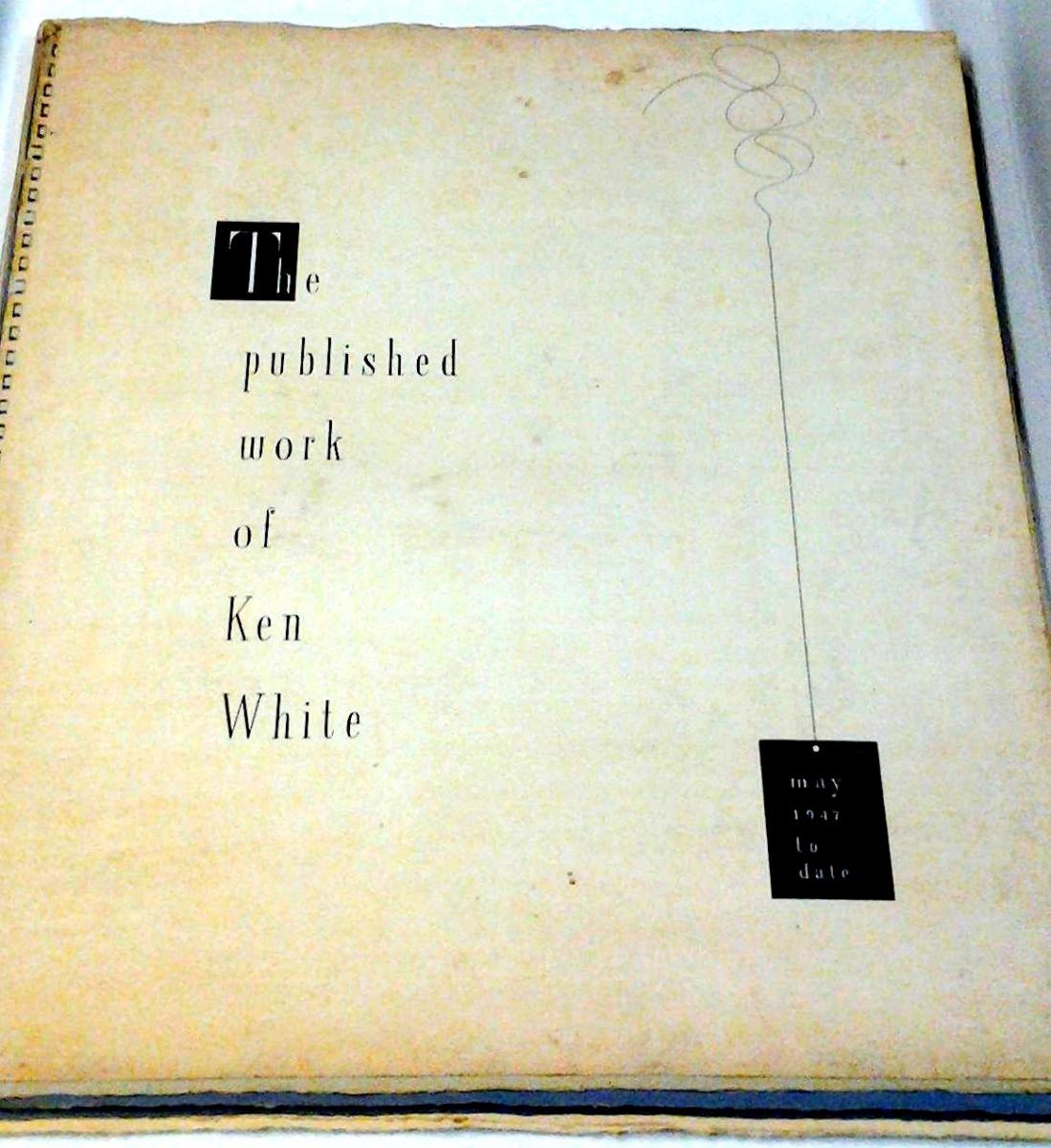 Among the many articles is a nearly complete issue of The College Store (Winter 1950), which is the college trade magazine published by The National Association of College Stores (NACS). White was an active member of this organization throughout his career.
In the late 1940s and early 1950s, White served on the NACS Store Planning Committee. Many of the articles in the Winter 1950 issue are by Ken White and discuss the college bookstores he designed, but some of the articles were written by his colleagues at NACS and give glowing descriptions of the young man (age 27 at the time of this issue) and his designs.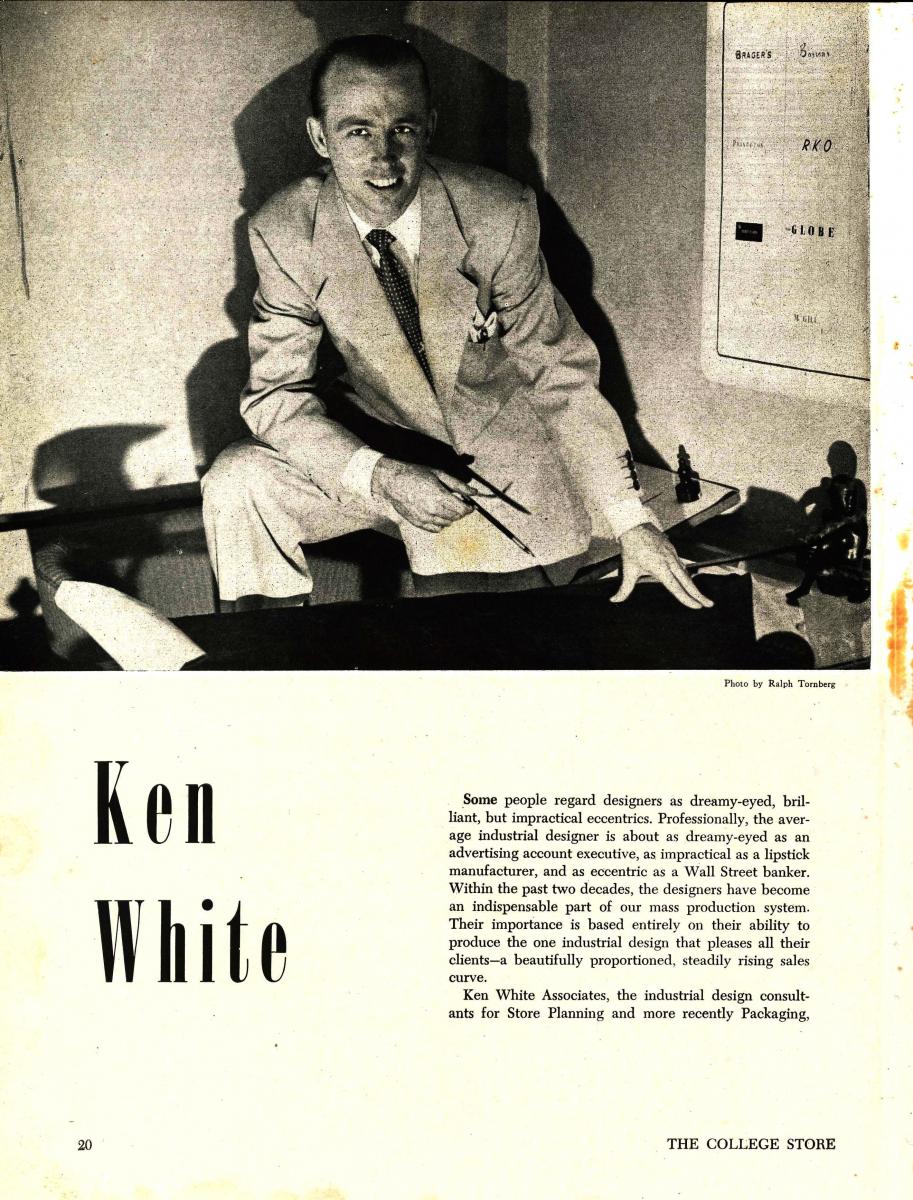 This article titled "Ken White," probably written by one of the editors of the journal, is an insightful account of the designer and his work as well as his philosophies about life and his success even at this early stage. White seems to have been guided by these same theories throughout his career, and the descriptions of his personality still hold true.  One paragraph, in particular, stands out:
". . . Ken White is a soft-spoken, good natured young man, who likes to style his own clothes, surround himself with energetic people and always seems to be in a hurry.  He operates on the theory that if a man has a number of ideas working for him at once, one of them must surely pay off.  In this connection he has developed a story-telling and selling technique that is second to none in the industry."
All of the articles in the scrapbook document White's life during the early years of his career, and will be scanned to preserve and make them available digitally.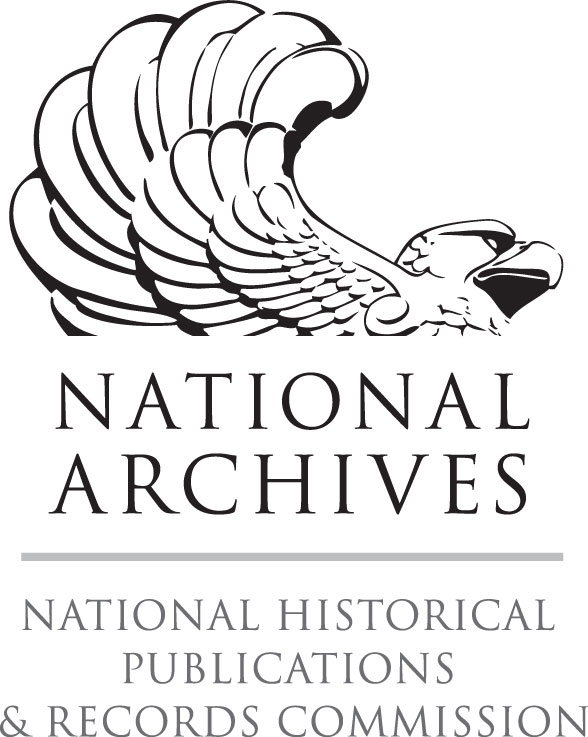 ---
Gail Stanislow is a Project Archivist at Hagley Museum and Library.