We are proud to announce that Roger Horowitz, Director of Hagley's Center for the History of Business, Technology, and Society, has received the 2016 Outstanding Academic Book Award by Choice for his book Kosher USA: How Coke Became Kosher and Other Tales of Modern Food. This honor is reserved for only 10% of the 7,000 books Choice reviewed last year.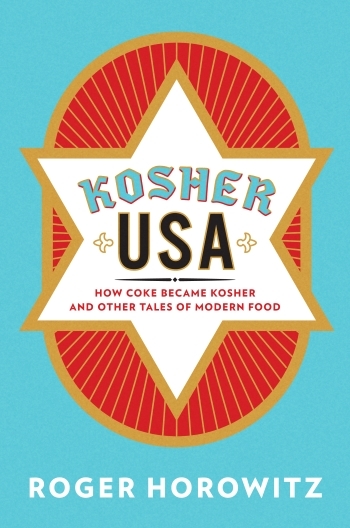 Kosher USA was also honored with the 2016 National Jewish Book Award (American Jewish Studies Category) by the Jewish Book Council. On the JBC awards page, click on the Kosher USA title to read the JBC review and view links to Roger's blog entries.
Besides being the Center's Director at Hagley, and author of the recently published Kosher USA: How Coke Became Kosher and Other Tales of Modern Food (Columbia University Press, 2016), Roger Horowitz is an historian of American business, technology, and labor and an expert on the nation's food.
Previously Horowitz has written or co-authored three books about the consumption and production of meat in America, including Putting Meat on the American Table: Taste, Technology, Transformation (Johns Hopkins University Press, 2006). He also has edited three collections of essays, most recently Food Chains: From Farmyard to Shopping Cart (University of Pennsylvania Press, 2009) with Warren Belasco.
Roger also serves as secretary-treasurer of the Business History Conference, the leading academic organization for business historians, and is Professor of History at the University of Delaware where he teaches courses on the history of capitalism and Jewish studies.
He has been sought out by media for his views on food-related issues, most recently Time magazine and the Economist, interviewed on National Public Radio and its local affiliates in New York City and Philadelphia, and featured on the NPR Salt blog.
---
Cheryl Jackson is the Library Coordinator at Hagley Museum and Library.