From the 1930s to her death in 1958, Louise du Pont Crowninshield was one of the leaders of the Historic Preservation movement. In 1949, she was one of the founders of the National Trust for Historic Preservation. Additionally, she was a member of the five-person Advisory Committee to redecorate the White House during the Truman Administration. 
Mrs. Crowninshield served on the boards of directors and financially supported many historic sites such as Marblehead Historical Society (MA), and Saugus Iron Works National Historic Site (MA). Her specialty was acquiring correctly dated antique furnishings and then installing them herself into period rooms, which is what she did in Virginia at Kenmore – the home of George Washington's sister and Wakefield – George Washington's Birthplace. Her curatorial role was innovative at the time since this work was generally done by men at historic sites. 
Her specialty was decorating in a Colonial Revival style as depicted below in the Terrace Room at Eleutherian Mills Residence.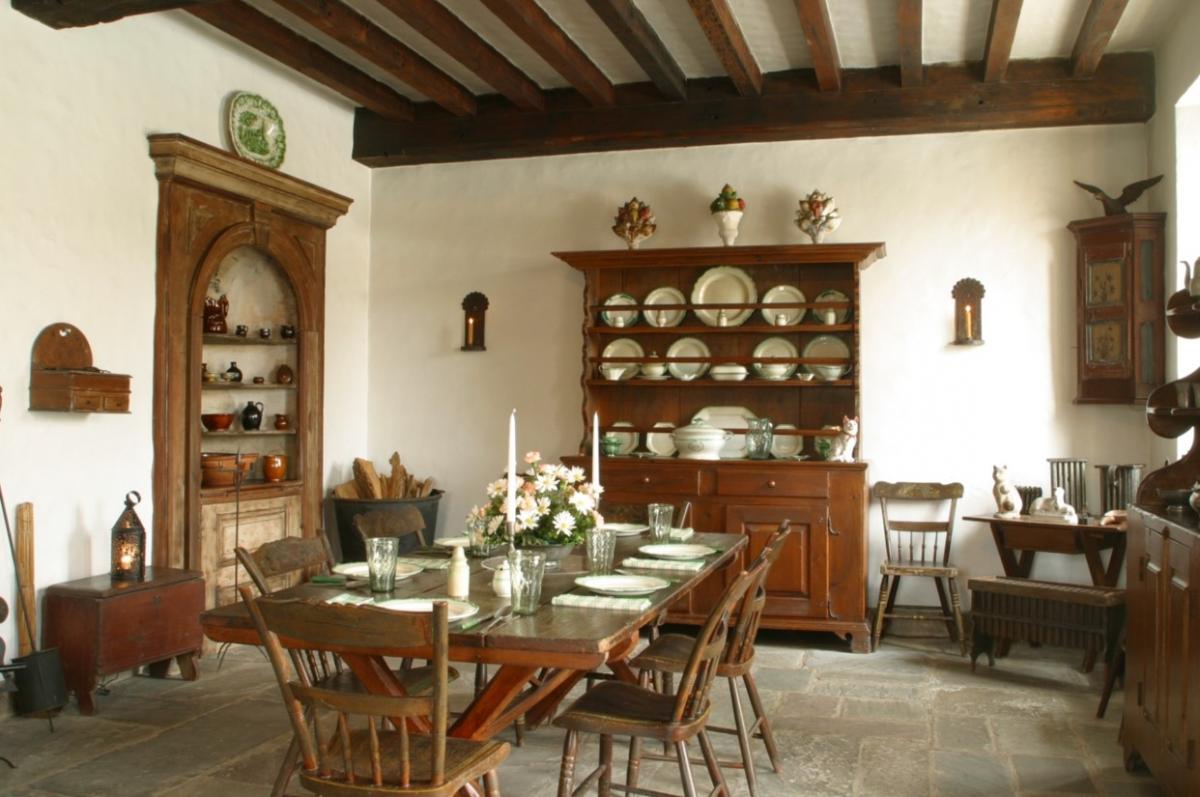 Born in 1877, Mrs. Crowninshield was a descendent of Eleuthère Irénée du Pont, the founder of the DuPont Company. She married Francis Boardman Crowninshield in 1900. After the original Eleutherian Mills gunpowder manufactory closed, she acquired the property which included E. I. du Pont's home which had been built in 1803. She and her husband occupied the residence for approximately six weeks each year split between the spring and fall. At her death, the property, residence, and all its contents, consisting of more than 3,000 artifacts, were left to the Eleutherian Mills- Hagley Foundation. 
Mrs. Crowninshield carefully curated the furnishings in the Residence just like she did at the other sites. Her philosophy for Eleutherian Mills Residence was: 
"In selecting furniture, I bought only objects which had been in use in this country at the time the family arrived from France. Everything is authentic and made in America. Some of the family pieces have been given back to me and have been carefully listed. All, or nearly all, I hope will remain in the house. It is my intention to leave them there." 
When word got out that she wanted to return original furnishings to the Residence, she was given decorative arts including furniture and personal belongings such as clothing from the first two generations of du Ponts who lived there. Among these items are the four-poster bed made by Philadelphian Joseph Barry that E. I du Pont purchased around 1807 and his daughter Victorine's Duncan Phyfe sewing/worktable which was given to her on her marriage to Ferdinand Bauduy in 1813 (see below).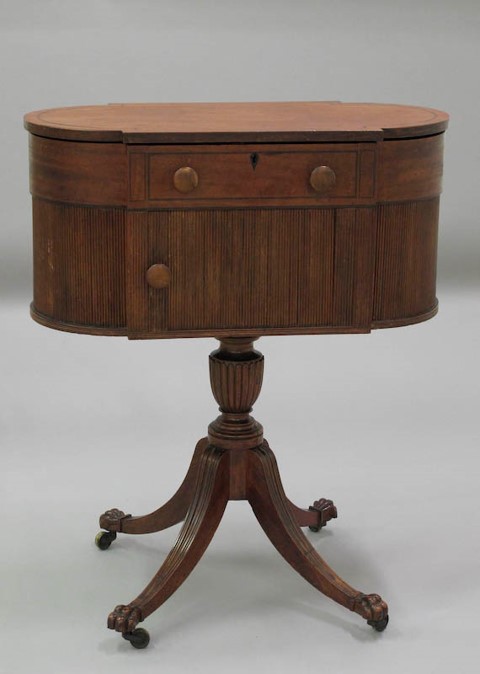 For herself, Mrs. Crowninshield purchased early American furniture; Chinese Export, French, English and American ceramics; pewter; chalk ware; quilts, hooked rugs; weathervanes, and lots of items representing eagles such as the carving shown below.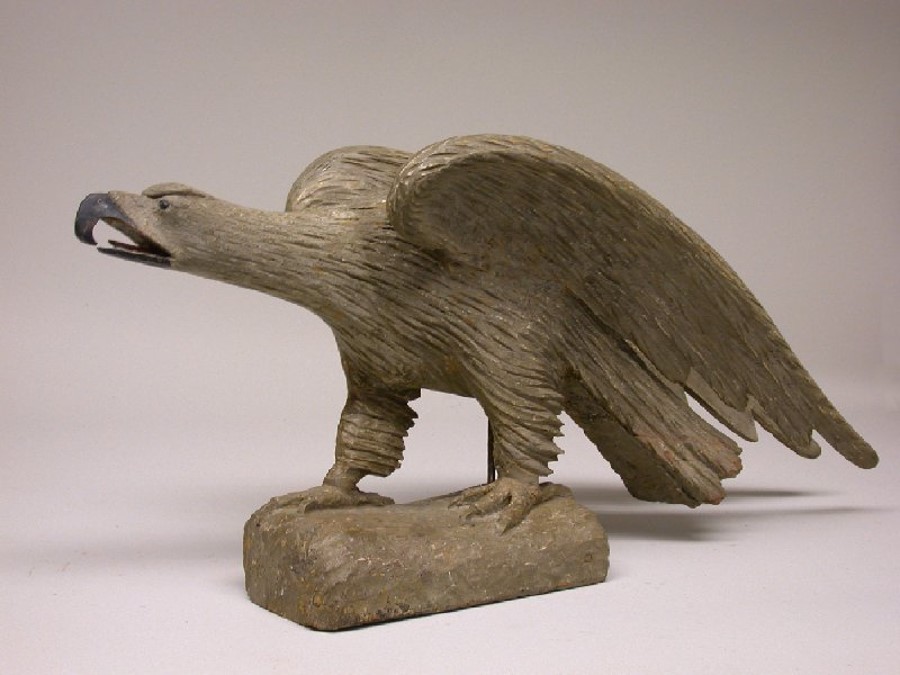 You can view a portion of Mrs. Crowninshield's hooked rug collection at: https://museumcollection.hagley.org/explore-the-collection
---
Debra Hughes is the Hagley Museum Curator of Collections and Exhibits.