Who doesn't love a cold, fizzy drink in the summertime? The popularity of brands like La Croix and Spindrift, not to mention spiked seltzers, indicates that many people do!
The convenient cans and bottles we pick up from the grocery store have come a long way since carbonated water's inception in the 16th century and further experimentations in the 17th century. The desire for soda water came from the public's interest in the medicinal and healing attributes of naturally effervescent springs and spas.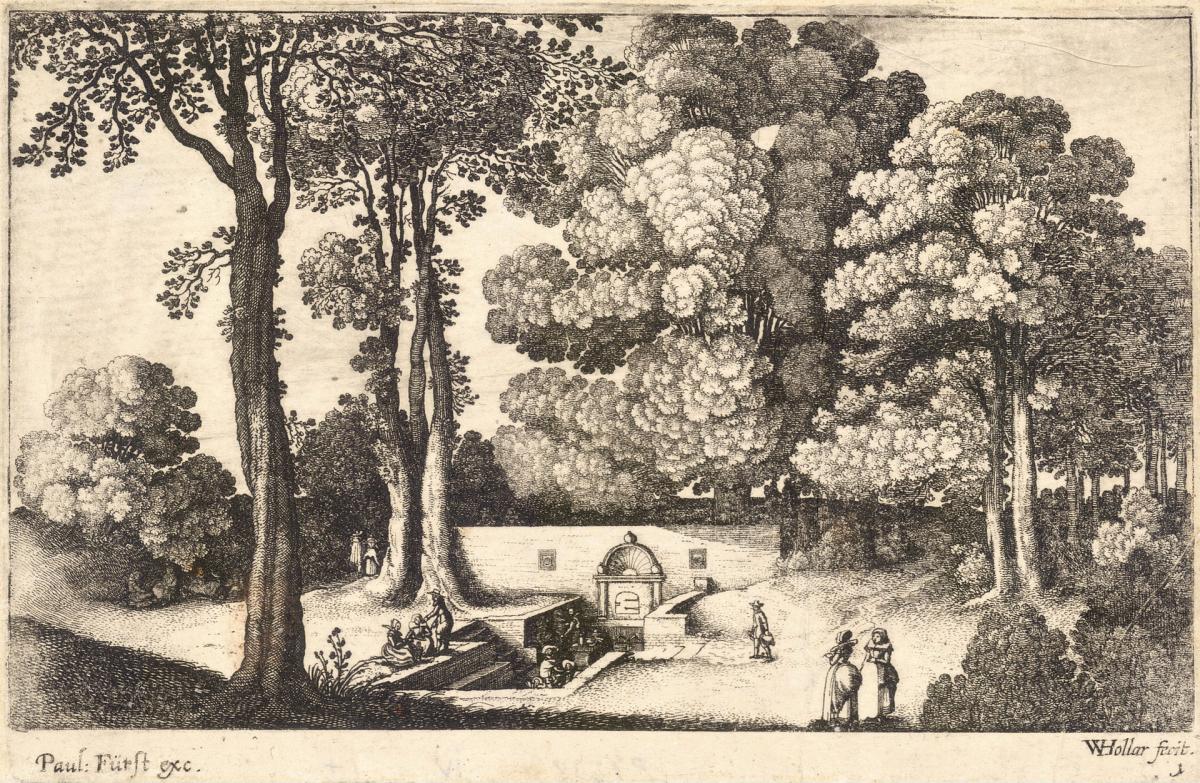 Carbonic acid proved to be the most important ingredient, besides pure water, for the production of soda water. An Englishman by the name of John Matthews immigrated to the United States in 1832 in order to produce his own soda water for New York City's eager public. Matthews's production technique was composed of a reaction of sulfuric acid and marble dust within a simple cast iron box lined with lead. The resulting product was carbonic acid, which was then purified by being passed through water. Another tank filled with cool water was then ready to receive the purified carbonic acid. This tank was agitated by hand until the soda water was fully formed. Different types of salt were then added to the soda water to imitate the mineral water the public craved.
Though the idea of using marble dust in the production of soda water was not new, Matthews knew that marble dust in New York City would be easy and cheap to come by. In fact, it is said that Matthews purchased all of the scrap marble from the construction of St. Patrick's Cathedral.
Matthews became quite successful in New York City, selling his soda fountain apparatus to many retail and drugstore owners. Soon, the soda water industry evolved to include flavors, in the form of syrups, like orange, peach, and, probably most popularly, ginger. The soda fountain machines also evolved, becoming more ornate and complex in their design.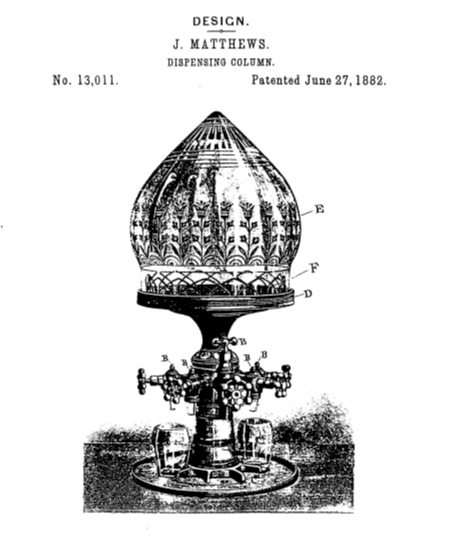 John Matthews died in 1870, but his son, John Matthews, Jr., continued his father's interest in the soda water world. Matthews Jr. would end up with at least 70 patents – most relating to the manufacture of soda water or the design of soda fountains. In Hagley's collection, we have Matthews Jr.'s 1871 patent model for an Improvement in Refrigerators, which was "designed to be used in connection with soda-water apparatus for keeping cool the sirup-bottles and tumblers…"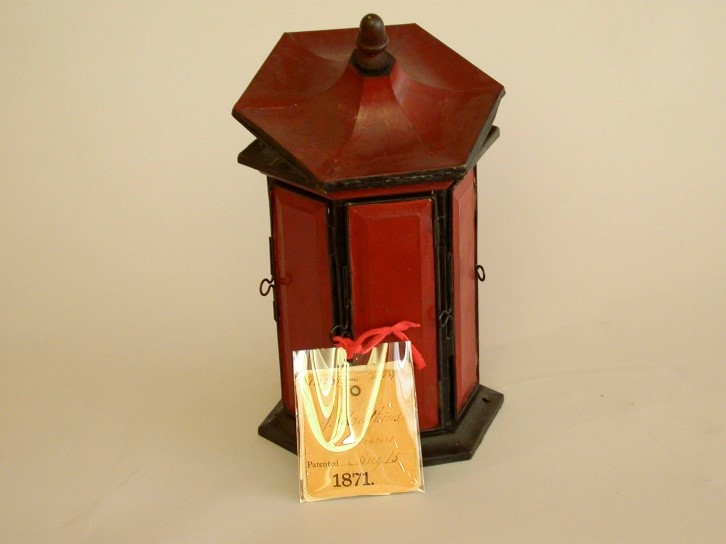 Soda fountains were soon found in many places where the public gathered for leisure activities: the boardwalk or amusement parks. Depending on your regional affiliation, an ice-cold, refreshing soda, pop, or coke certainly hits differently in the summertime when gathering with friends and family – or simply relaxing at home on your porch.
Click to read a fascinating article to dig deeper into the history of soda water and soda fountains
---
Caroline Western-Osienski is the Museum's Curator of Collections​ at Hagley Museum and Library.