Monday, September 18, 2017
The Hagley Library Audiovisual Collection and Digital Initiatives Department is pleased to announce the acquisition of a new collection related to the history of American road building. The Foote Concrete Machinery Company collection includes over 1,000 images from the 1910's into the 1930's. The Foote Company first manufactured concrete mixing machines but evolved to be producers of street and road construction equipment starting in the 1890's.
In 1896, brothers Charles and Chester Foote of Nunda, New York, manufactured the Foote Concrete Mixer, which improved the speed and volume for producing concrete. The Foote's made improvements to their original machine over the years. They replaced the hand cranked mixer with a gas powered version that they claimed in an advertisement was the first "automatic (powered) proportioning mixer" in the United States.
In 1903, the Foote Company developed a concrete mixer designed specifically for road building. The Foote continuous flow mixers allowed road builders to load the materials for concrete into one side of the machine and pour out the other while the mixer rolled forward. In 1918, they launched the Multi-Foote paver, replacing the steel wheels of the original mixer with crawlers or continuous track wheels, commonly seen on today's construction equipment. The track wheels on the Multi-Foote distributed the weight of the machine, providing better protection for the subgrade of the road. In 1938, an article in a Rochester, New York newspaper stated that the "Multi-Foote paver (was) used in practically all the countries of the world."  
The collection acquired by Hagley includes photographs that document the Foote machinery in the factory and in-use on road building projects. The collection covers two distinct periods: 1913 to 1926 and 1930 to 1936. Many of the road construction images include laborers and supervisors of road crews. The collection provides insight into the technology of road building and the labor employed to build roads during a significant expansion of automobile culture in the U.S.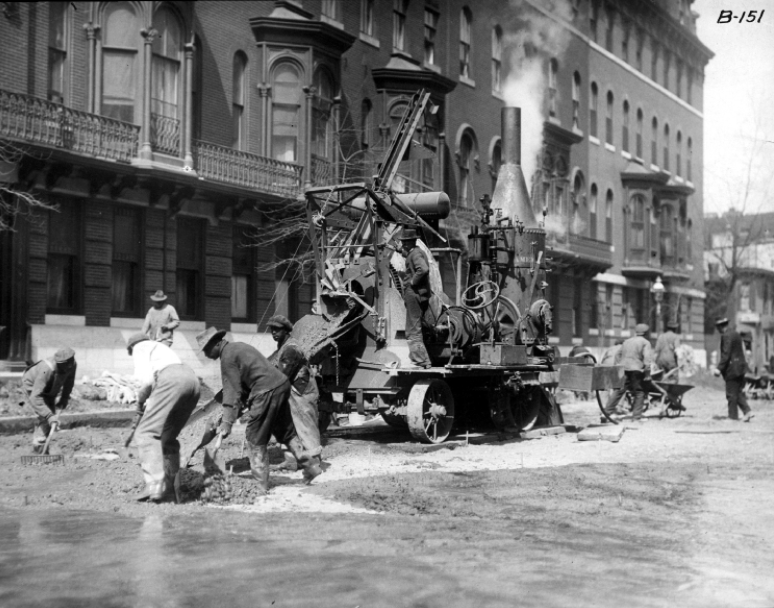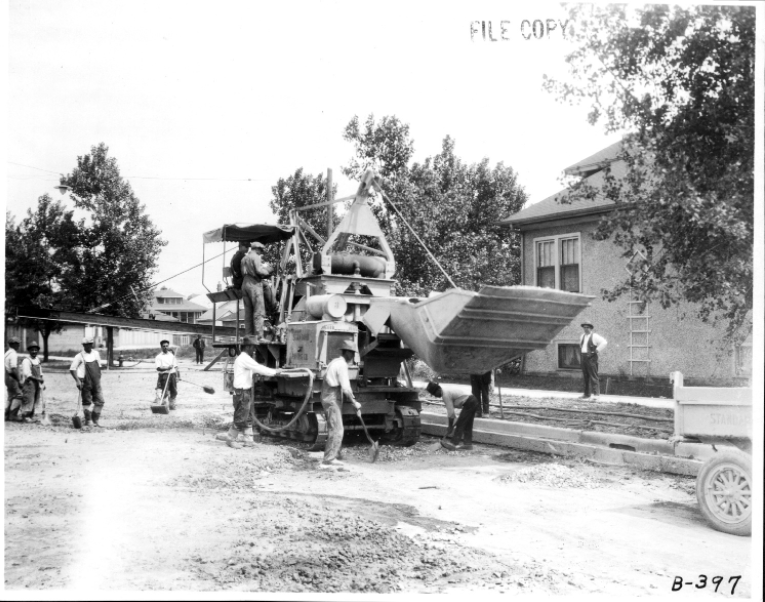 View the detailed finding aid for the collection in our finding aids database.
Sources:
A special thanks to Tom Berry, who researched and wrote the article "The First Concrete Paver" for the Historical Construction Equipment Association . For additional details you can read Mr Berry's article here.
"Inventor in Nunda had 80th Birthday," Democrat and Chronicle (Rochester, NY), 9 February 1938
---
Kevin Martin is the Andrew W. Mellon Curator of Audiovisual Collections & Digital Initiatives at Hagley Museum and Library.