Hagley is pleased to announce the launch of a new digital collection from the National Automobile Dealers Association (NADA) that includes historic publications, press releases, photographs, ephemera, and video. 
Founded in 1917 and celebrating its 100th anniversary in 2017, NADA represents the interests of franchised new-car and -truck dealers. In addition to government and industry advocacy, NADA offers education and training for its members; develops research data; and operates a charitable foundation with funds donated by NADA members, their families and other contributors.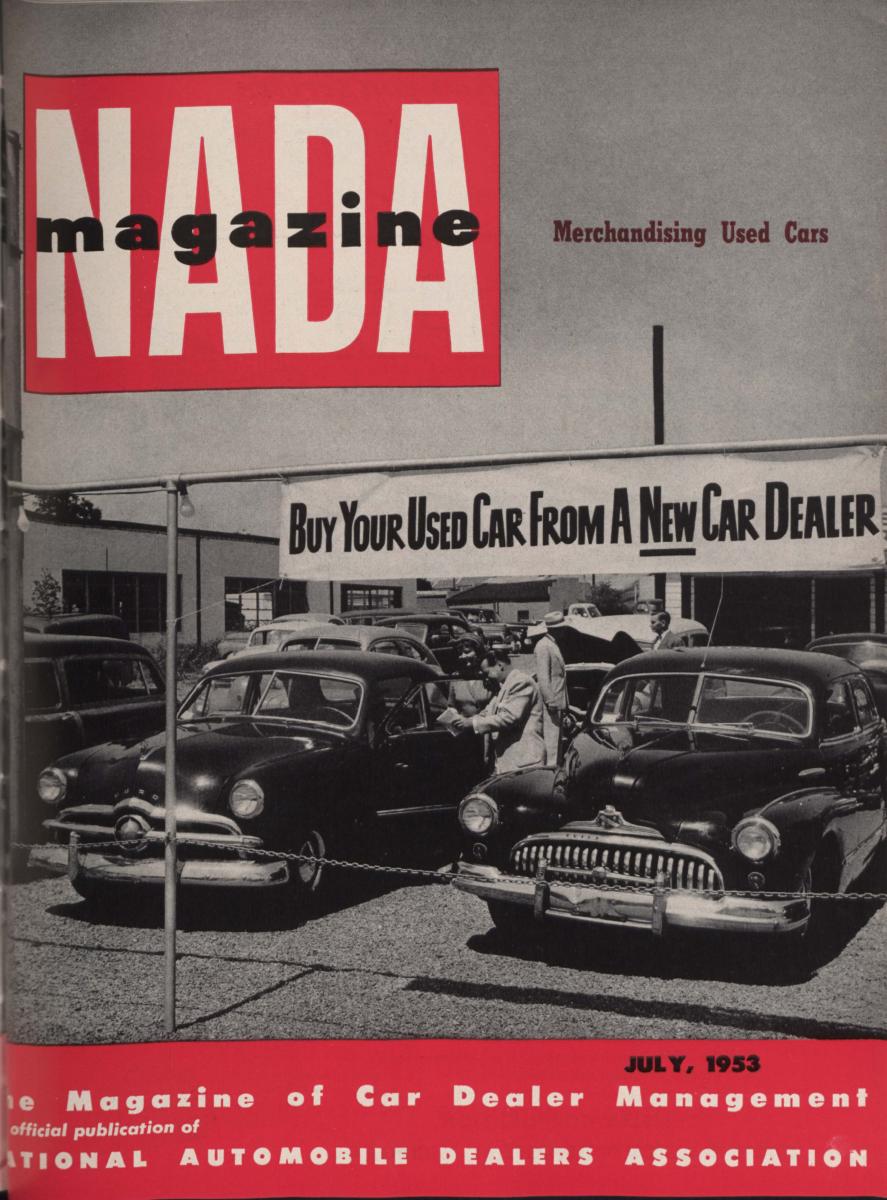 The NADA digital collection at Hagley began with a scanning project supported by NADA in 2014. Since then, Hagley has digitized and made available over 2,600 publications and 600 videos through the Hagley Digital Archives at digital.hagley.org.
The publications include periodicals and newsletters like AutoExec, NADA Magazine, Cars & Trucks, and NADA Bulletin. Other documents in the collection comprise material related to the annual NADA convention, now known as the NADA Show.
Video content from the conventions makes up the bulk of the moving picture material available in the archive. The material covers a time span from 1924 to 2015; the bulk of the content is from the 1950s to the 2000s.
Material is also available for ATD, the American Truck Dealers division of NADA.
The NADA archive offers previously unavailable access to a significant resource on the study of automobile culture in America. Considering the massive economic impact of the auto industry over the last century, the role of franchised new-car and -truck dealers hasn't received much attention from historians.
The NADA archive provides a nuanced historical view of the thousands of dealerships that have played a vital role in local economies of small towns and big cities for the last century. We here at Hagley are excited about the potential new scholarship that will emerge out of these sources.
To view the NADA collection in the Hagley Digital Archives, visit http://digital.hagley.org/nada  
---
Kevin Martin is the Andrew W. Mellon Curator of Audiovisual Collections & Digital Initiatives at Hagley Museum and Library.