Hagley Library has acquired the Herbert Harwood Jr. Railroad and Transportation Collection of photographic negatives. Comprising nearly 150,000 images covering all of the twentieth century, the collection includes Harwood's own work as a railroad photographer as well as the work of others. Among the collection are photographs from many notable photographers active in the 1930s and '40s and well as the work of his father-in-law, George M. Beischer, who served as the chief mechanical officer for several railroads, including the fledgling Amtrak in the 1970s. Mr. Harwood's dual expertise in the railroad business and photography produced a collection that comes to Hagley with an already stellar reputation among rail enthusiasts.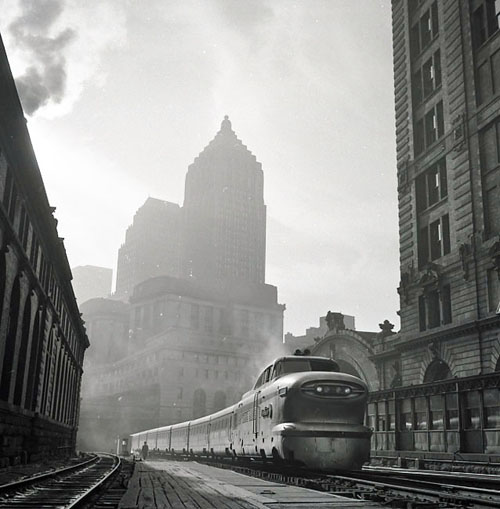 Harwood began taking photographs as a teenager in Washington DC in the 1940s. After earning a degree in history at Princeton, he took a job for the Chesapeake & Ohio. "I knew the railroad industry was dying, but I didn't care," he told The Baltimore Sun in 1996. "I just wanted a job in the railroad." At the time of his retirement, he worked as a chief administrative officer in the commercial department for the Chessie System, a holding company that included the C&O and Baltimore & Ohio Railroad.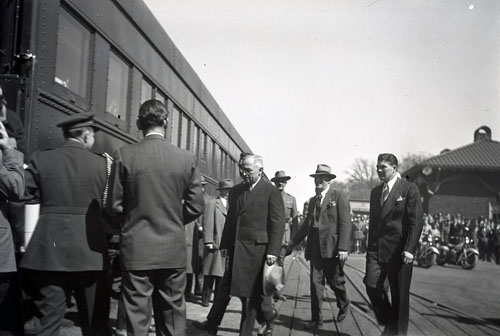 In addition to his work as a photographer and collector, Harwood is a prolific author and railroad historian with seventeen books and many magazine articles to his credit. He published his first book in 1969. His most recent work titled The Railroad That Never Was is about the history of the never-completed late nineteenth-century rail line that later became the foundation for the Pennsylvania Turnpike.
Starting in June we will begin to post selections from the Harwood Collection via our social media channels at hagleyvault.org and on Twitter at twitter.com/hagley_library. Be sure to follow along as we begin to dig into the wealth of railroad history contained in the collection.
While the collection is being processed, we will offer limited reference services and access. If you have any questions, please contact us at research@hagley.org. 
Kevin J. Martin is the Andrew W. Mellon Curator of Audiovisual and Digital Collections at Hagley Museum and Library.