Working at Hagley gives me the daily opportunity to hear voices from the past that speak to pressing concerns of today, such as immigration. Recently I processed a box of mid-20th century publications collected by a retired National Park Service historian.
Out of the thirty diverse items in this accession that deal primarily with transportation and travel, one pocket-sized brochure particularly captured my attention.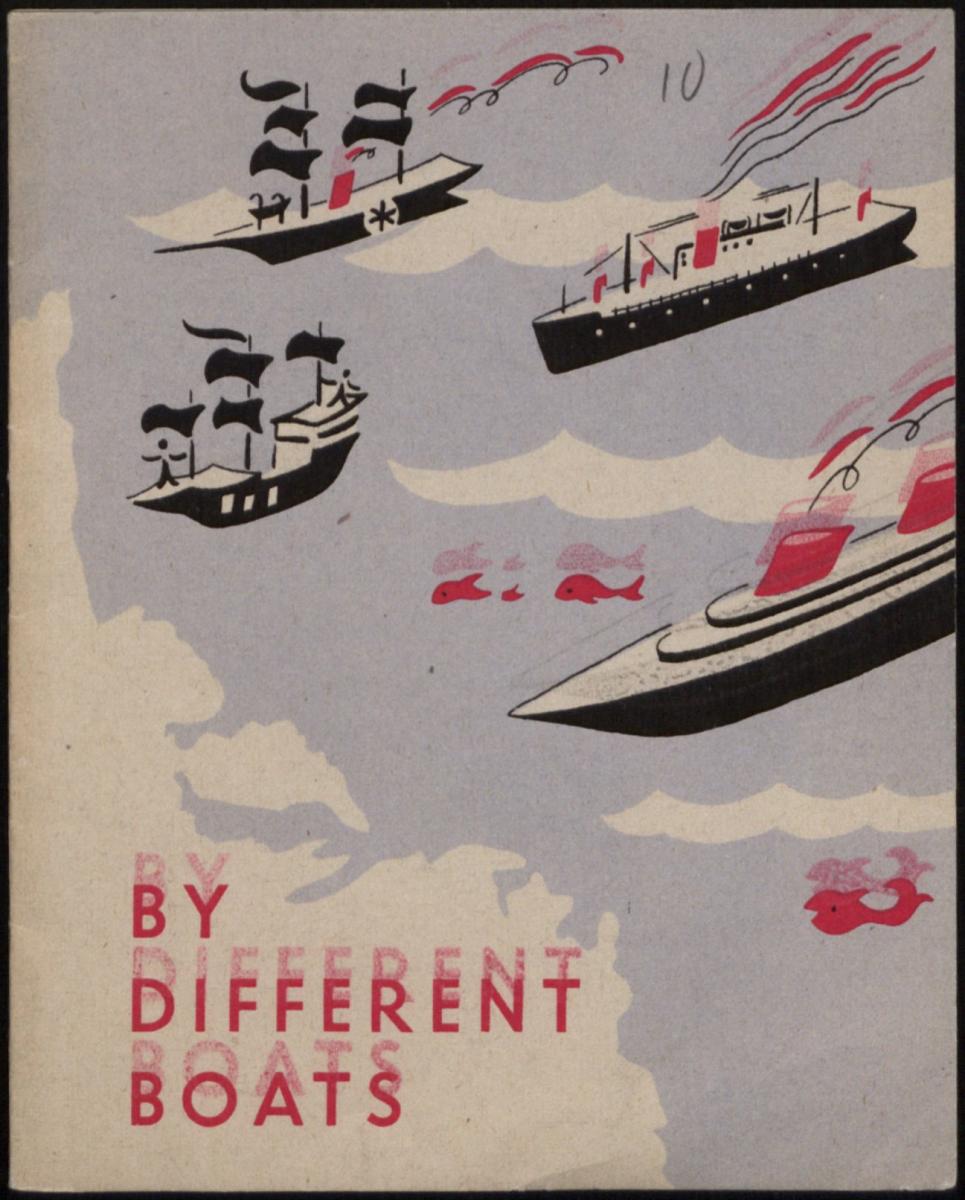 By Different Boats promotes the various ways that Americans arrive at their citizenship.
This Democracy Series Pamphlet, By Different Boats, was issued by the U.S.O. Division of the YWCA National Board sometime during the early 1940's. As a cataloger, the scant publishing details printed on this resource made me curious about its issuing body.
The United Service Organizations Inc. has provided moral support to American military service members for over seventy-five years. But what does the USO have to do with the Young Women's Christian Association?
It turns out that shortly before the United States engaged in World War II, President Roosevelt tapped Mary Ingraham, former President of the YWCA National Board, to coordinate the efforts of six separate civilian agencies to help boost morale. Thus, from these six entities -- the Salvation Army, Young Men's Christian Association, Young Women's Christian Association, National Catholic Community Services, National Travelers Aid Association, and the National Jewish Welfare Board -- one body emerged as the USO.
Its impact on our military personnel, their families, and the nation as a whole is legendary.
Out of many dreams, one reality.
This pamphlet prompts its readers to consider the contributions to America made by people who emigrated from other lands. It offers encouragement to make friends with people regardless of race and religion. It inspires the responsible citizen to support equal opportunity for all.
Out of the many points propagated by this publication, one message is clear: "that America is great and strong because many different peoples have come to our shores."
Please visit the Hagley Digital Archives read the entire pamphlet.
Resources:
"The Organization," USO.  http://www.uso.org/about (accessed on May 15, 2017).
Wikipedia contributors, "Mary Shotwell Ingraham," Wikipedia, The Free Encyclopedia (accessed May 15, 2017).
---
Alice Hanes is the Technical Services Librarian at Hagley Museum and Library.