Friday, September 18, 2020
These past few months, I have been working in the Archival Collections Department of the Hagley Library to help with the processing of the Catalyst, Inc. records. Specifically, I am working on the vertical subject file of the Catalyst Information Center. The Information Center served as Catalyst's own library which kept the vertical subject file, and it has been an archival decision to keep the vertical subject file intact because of its valuable context as a complete archive. Therefore, I am processing the organization's own vast collection of research materials. There are approximately 110 boxes full of articles, newspaper clippings, scholarly writings, published materials, and even comic strips to be sorted through with a range of topics. Some are serious and speak to issues that still afflict society today such as pay equity, child care, maternity leave, and diversity in the workplace. Others are more surprising subject headings, such as humor and office romance. However, each topic comes together to focus on one major theme: feminism. More specifically, the topics all cover feminism centered on women in the workplace.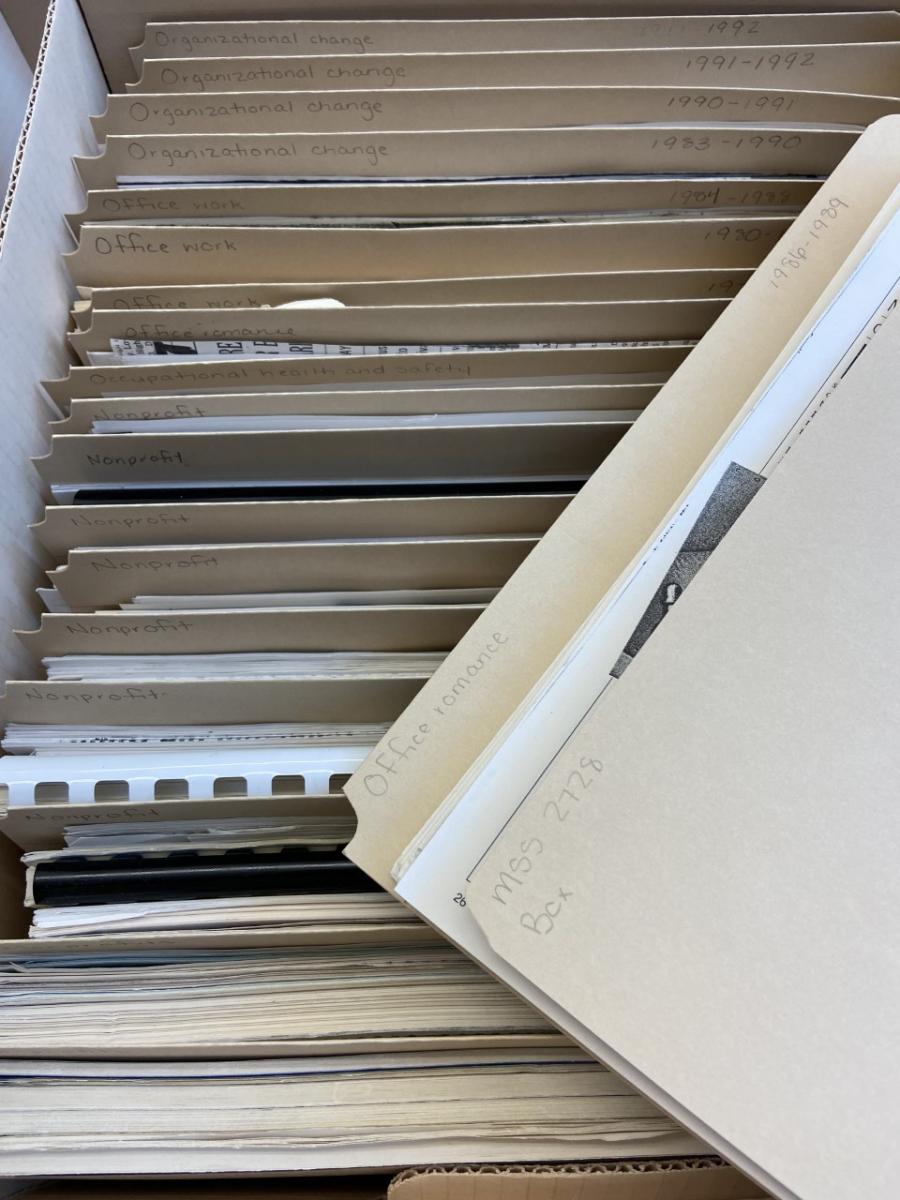 It is empowering as a young female in the early stages of my career to see the fostering of positive change for women that has been promoted for decades by Catalyst, Inc. With dates ranging as far back as the 1970s, the vertical subject file compiled by Catalyst exemplifies how feminism has changed, adapted, and become more powerful over time. I am enjoying the chance to see how people have championed advancement for women over time and am proud to be a part of preserving this social change.   
When I arrived at Hagley to begin my internship, I was not entirely sure what to expect. I had been told about the size of the collection, but it was not until I stood before the shelves holding Catalyst that I realized how daunting the task would be. However, I have enjoyed the opportunity to immerse myself in a single project. It has allowed me to hone my skills and develop a work-flow. As I processed more boxes, I also learned more about archival best practices as I came across both better-kept files and some not so well off files (think petrified rubber bands, yellowed newspaper, and rusted paperclips).  With hundreds, and potentially thousands, of acid-free folders and dozens of pristine tan boxes, I am working to preserve the Catalyst vertical subject file into an organized and coherent whole that will aid researchers for years to come.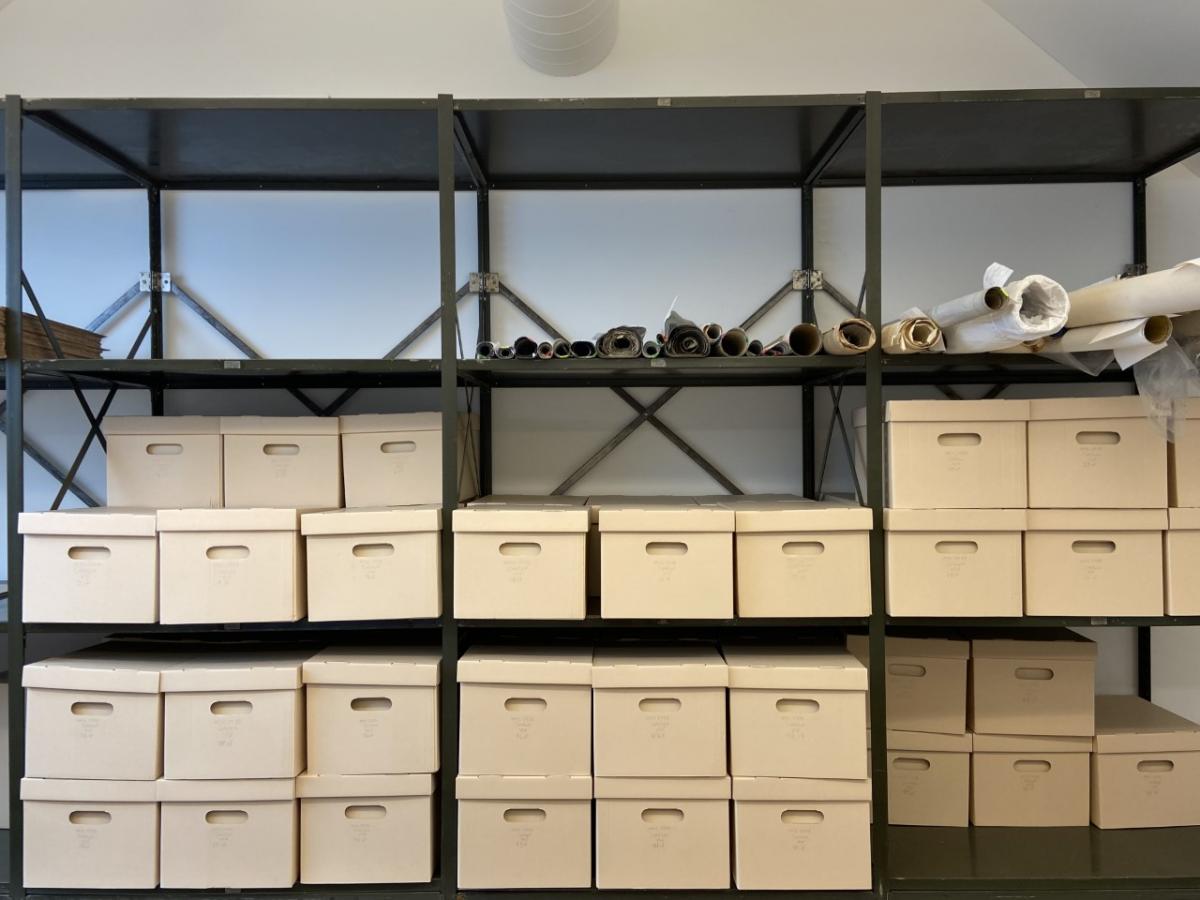 Paige Howarth is a 2020 Archival Collections Intern working on the Catalyst, Inc. records. She previously worked at Hagley as an intern in the Museum Collections Department working with the gun powder can collection. She is a recent graduate of Temple University where she earned her Master's degree in art history. The Catalyst collection is anticipated to be opened to researchers in 2021.