Owner: James E. Price
Industry type: flour mill
Location: Brandywine Village
Active dates: c. 1832-1890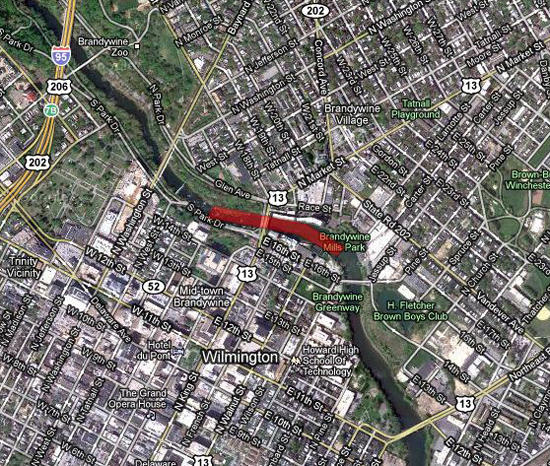 Summary: James Price operated four flour mills on the south side of the Brandywine in Brandywine Village. At least one of his mills was likely the farthest mill downstream. Price was operating at least one mill by 1832. In 1861, Price sold one of his mills to the city of Wilmington for $25,000 to be used as part of the site of the city's water supply station. James E. Price & Co. was still in business by 1868, but was most likely gone by 1890.
Citations: Hancock, Harold. The Industrial Worker Along the Brandywine. Hagley Research Report, 1956.
Zebley, Frank R. Along the Brandywine. Wilmington: William Cann, Inc., 1940, 179.
Online sources / images: Pomeroy and Beers, Atlas of the State of Delaware, 1868. Hagley Digital Archives.