Tennis in the Community
While married to world champion tennis player Margaret Osborne, William du Pont, Jr. supported programs to promote tennis in the local community. In the 1940s he launched a challenge in the Wilmington area to match funds for building new community and school tennis courts. In the 1950s he helped the University of Delaware build several new tennis courts.
In addition to building courts, du Pont also worked with the Delaware Lawn Tennis Association (DLTA) to sponsor free tennis instruction classes open to the public. William du Pont, Jr. was an active member of the DLTA and served as a chairman for DLTA-sponsored tournaments.
Image: Tennis Class at Conrad High School, Wilmington, Delaware, ca. 1960
---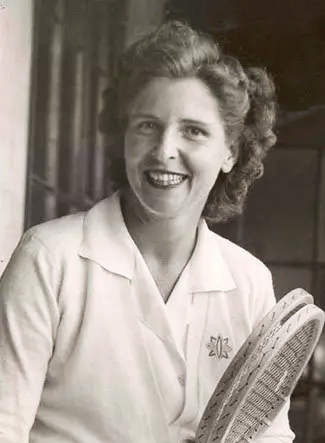 Margaret Osborne du Pont
Margaret Osborne du Pont was born on March 4, 1918. She was ranked number one in the world for women's professional tennis from 1947 to 1950. After giving birth to her son William du Pont, III in 1952, she returned to professional tennis and won nine doubles championships at Wimbledon and the U.S. Open.
While married to William du Pont, Jr., Osborne practiced her game at the indoor tennis court at the Bellevue estate. With her husband's help, she was able to bring the game of tennis to local northern Delaware parks and schools with instruction programs and tennis court construction projects.
---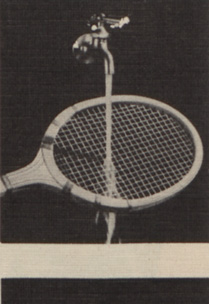 DuPont Nylon Strings
After the invention of Nylon in the 1930s, the DuPont Company sought creative ways to use their useful new invention. One of these uses was in Nylon tennis strings. The first tennis strings were originally made from animal gut material. DuPont found that its Nylon strings lasted longer and were less expensive.
William du Pont, Jr. marketed the company's product to famous professional tennis players he knew. In 1945, du Pont, Jr. wrote to friend and world tennis champion Bill Tilden requesting that he give the new formulation of DuPont's Nylon strings a try and provide the company with his feedback.