Westover Hills
Westover Hills was the first upscale suburban housing development in Wilmington, Delaware. William du Pont began the project in 1927, and, after his father's death in 1928, William du Pont, Jr. continued its development.
Specifications for the homes built in the 1920s included high-quality construction methods and modern amenities only wealthier suburban home owners could afford such as whole-house electrical wiring and large garages to accommodate the family automobiles.
---
Bellevue Estate
Bellevue Hall served as the main residency for William du Pont, Jr. and his family. The home was originally built in the 1850s in a Gothic architectural style. William du Pont, Sr. remodeled it in the early 20th century to resemble his estate home in Montpelier, Virginia.
When William du Pont, Jr. inherited the estate from his father, he continued to add buildings and facilities to the estate. Additions such as indoor tennis courts, swimming pools, horse and cattle barns, and a horse race track reflected his interests in animal husbandry and sports.
The estate became a part of the Delaware State Park system in 1976 and has since offered over 200 acres of public space for outdoor activities such as hiking, community gardening, tennis and equestrian sports.
---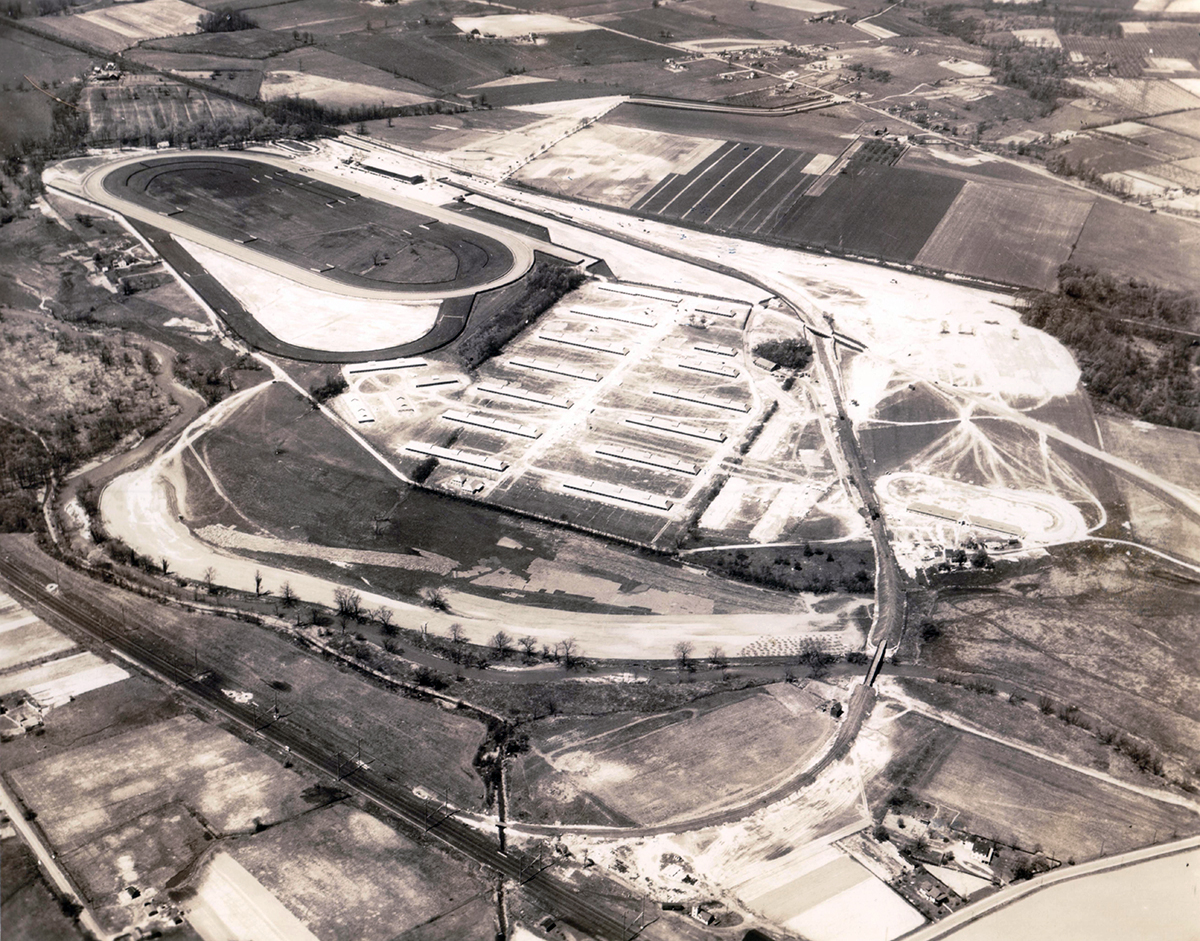 Delaware Park
William du Pont, Jr. helped bring thoroughbred horse racing to Delaware with the opening of Delaware Park on June 26, 1936. He partially designed and supervised the park's construction. In addition to Delaware Park, du Pont designed more than 25 steeplechase and flat racing tracks. Many of his tracks are located in the Middle Atlantic region, including the National Cup course at Fair Hill, Maryland.
Today, Delaware Park offers horse racing, casino gaming, and entertainment. The park continues to be a major contributor to the economic vibrancy of northern Delaware.