Industry type: Flour mill, Saw mill
Location: Breck's Mill site
Active dates: 1772-1786; 1788-1813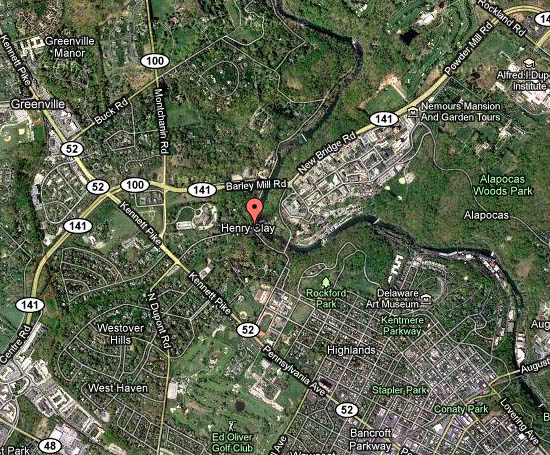 Summary: On May 19, 1756, Joseph Gilpin purchased a plot of land along the Brandywine that had previously been owned by Adam Stidham, Andrew Cook, and Daniel Few. After Joseph's death, the land passed to his son, Vincent Gilpin. Vincent built a grist mill around 1772 and operated it until 1786, at which point it was sold to Joshua Hallowell. Vincent then re-purchased the mill at a sheriff''s sale two years later and continued operating it for several more years, most likely until his death. Gilpin also ran a saw mill on the property. Gilpin's heirs sold the property to investors Louis McLane & George B. Milligan on March 25, 1813.
Citations: Boatman, Roy. The Brandywine Cotton Industry, 1795-1865. Hagley Research Report, 1957.
National Park Service. National Register of Historic Places Inventory Nomination Form: Breck's Mill Area, July 1969.
Zebley, Frank R. Along the Brandywine. Wilmington: William Cann, Inc., 1940.