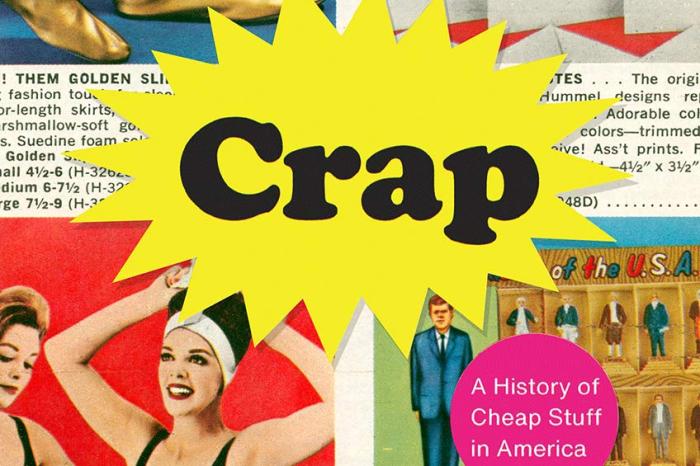 Crap: A History of Cheap Stuff in America
History Hangout: Conversation with Wendy Woloson
Wendy A. Woloson is associate professor of history at Rutgers University – Camden. With a career as a museum curator, artist, and scholar of 19th-century history, her new book is called Crap: A History of Cheap Stuff in America.
In this book, Woloson takes seriously the history of objects that are easy to dismiss: things not made to last; things we don't really need; things we often don't even really want. Woloson does not mock these ordinary, everyday possessions but seeks to understand them as a way to understand ourselves, socially, culturally, and economically: Why do we—as individuals and as a culture—possess these things? Where do they come from? Why do we want them? And what is the true cost of owning them? Her story starts in the late eighteenth century and extends through today, exploring the many categories of crap: gadgets, knickknacks, novelty goods, mass-produced collectibles, giftware, variety store merchandise.
Taking on the full brilliant and depressing array of crappy material goods, the book explores the overlooked corners of the American market and mindset. By studying crap rather than finely made material objects, Woloson shows us a new way to truly understand ourselves, our national character, and our collective psyche.
The audio only version of this program is available on our podcast.