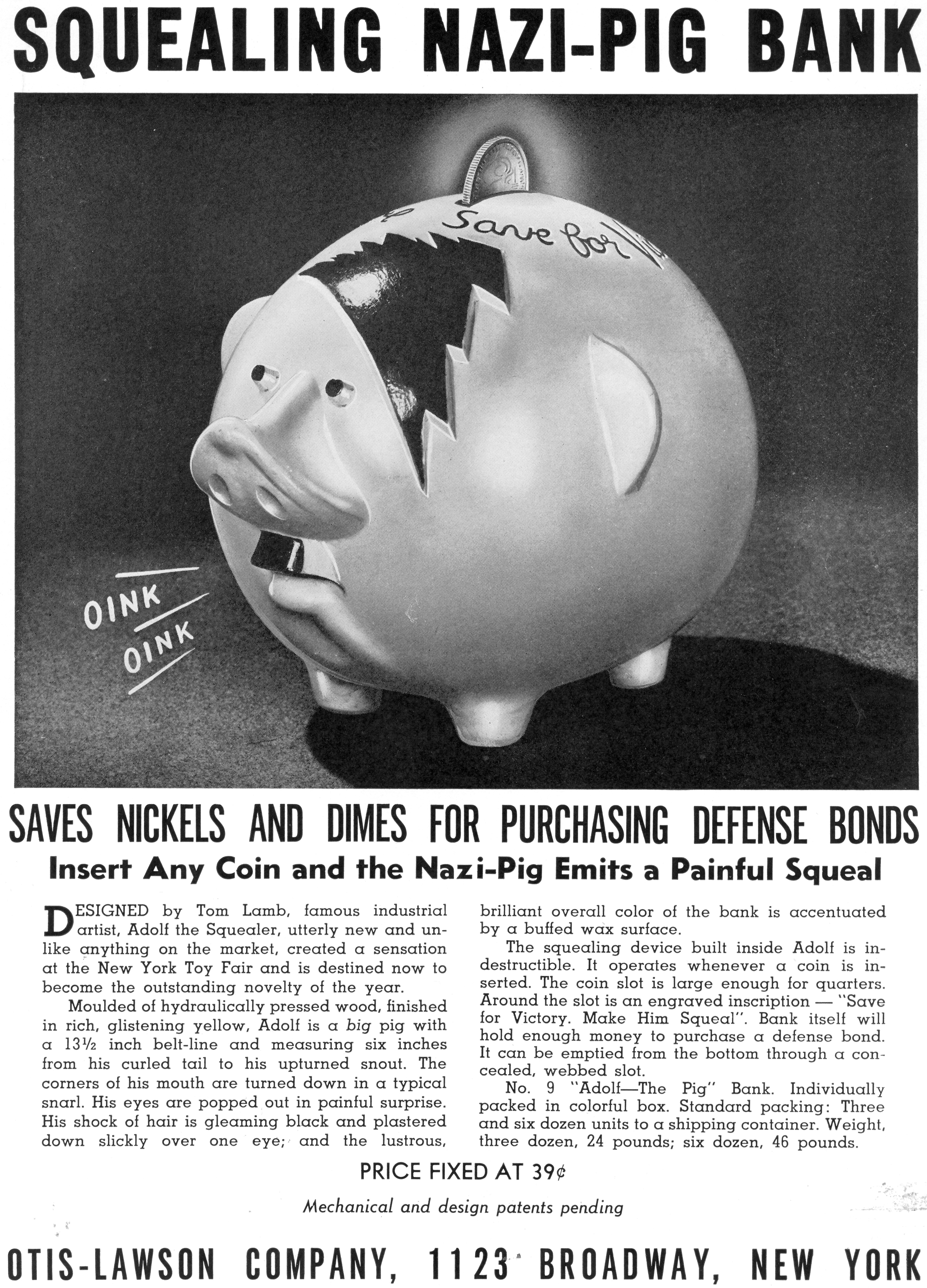 After having to drop out of high school to help financially support his family, a young Thomas Lamb (1896-1988) learned anatomy as a teenager by doing medical drawings for a plastic surgeon. Many years later, this training would inform his contributions as a pioneer in the early Universal Design movement, an approach to design whose principles prioritize accessibility for people regardless of age and ability in product and environment creation. On an industry-wide scale, the origin of these concepts can be traced to the rehabilitation engineering and assistive technologies that were developed during and after World War II to meet the needs of veterans with disabilities.
In the early stages of his career, however, Lamb produced a wide variety of consumer goods. His work as an illustrator for children's books in the 1920s led to his "Kiddyland" cartoon series, which ran in Good Housekeeping magazine and provided the basis for a line of children's toys, as well as a variety of related products, advertising initiatives, and other marketable tie-ins. Lamb also designed this piggy bank during World War II for the Otis-Lawson Company to encourage contributions to the war effort - the bank was designed to hold funds equivalent to the cost of a war bond.
This advertisement is from Hagley Library's collection of Thomas Lamb papers (Accession 2181). This collection has not been digitized in its entiretly, but selections of it have been made available in a digital collection exploring industrial design careers of two notable figures in the field of Universal Design, Thomas Lamb and Marc Harrison (1936-1998). This digital collection features approximately 500 documents and images digitized in conjunction with a web exhibit on the subject. To view this collection online now in our Digital Archive, just click here.