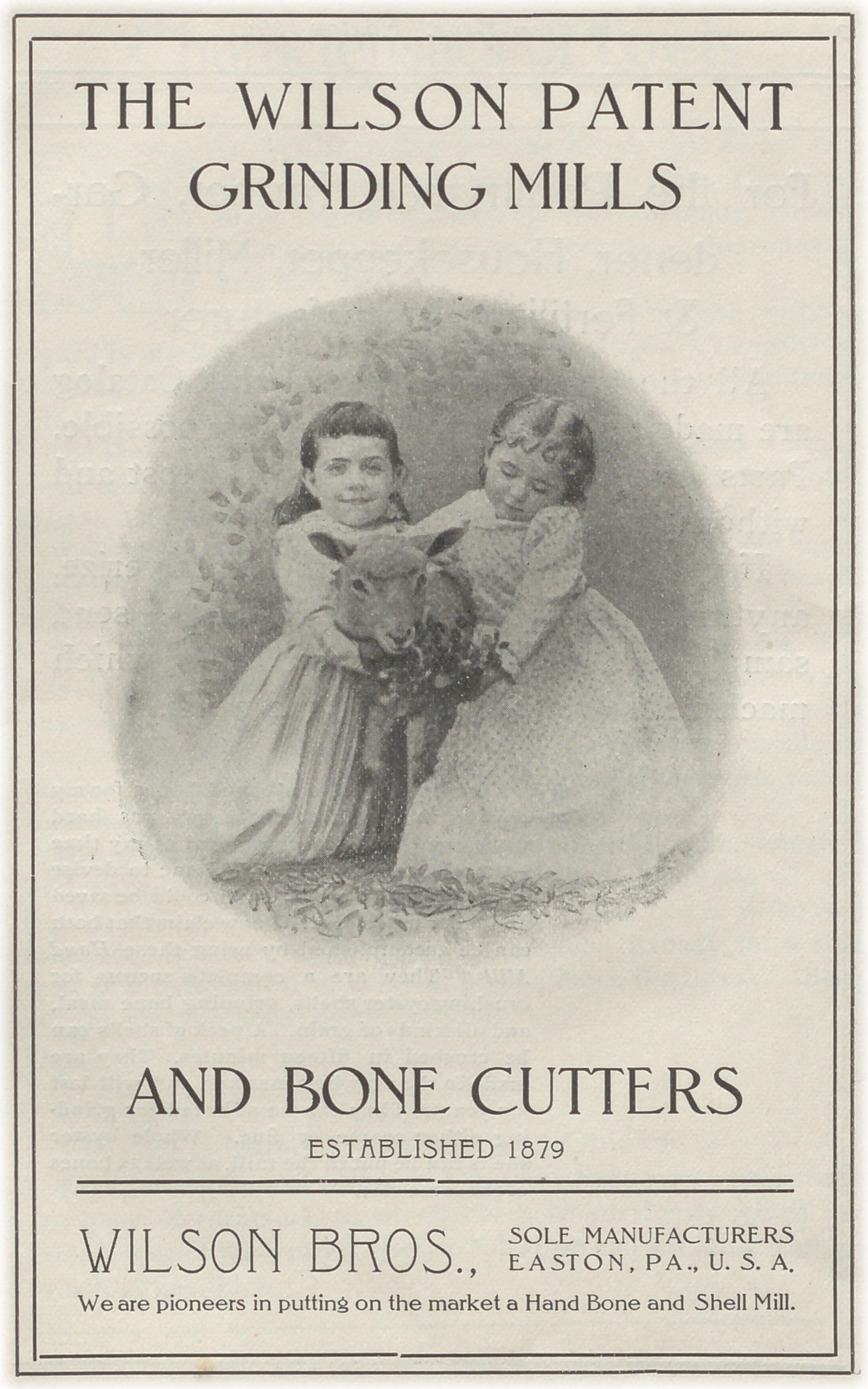 Awww .... wait, what?
If you need to discreetly grind or pulverize some shells, bones (green, greasy, or dry!), old crockery, teeth, or what-have-you, I have absolutely no follow up questions. But I do have a catalog you may want to see.
The Wilson Bros. company of Easton, Pennsylvania published this catalog of their patented grinding mills and bone cutters around 1908. It is item ID 08009363 in Hagley Library's collection of trade catalogs and pamphlets, and is viewable in full in our Digital Archive by clicking here.